Description
Welcome to the 2016 South Australian Natural Resource Management Science Conference - Sharing science for better outcomes.
This conference will showcase the natural resource management science underpinning environmental decision making, policy and management in SA over three days.
The Event Program and links to watch the lectures live online are now available.
For more information please contact Jennie Fluin (jennie.fluin@sa.gov.au) or 0434 950 885
Please make sure you register separately if you want to attend the networking event at the end of day one.
Follow the event on Twitter using #SANRM16
Organised by the SA Department of Water, Environment and Natural Resources and the SA NRM Research & Innovation Network.
UPDATE: WEB AND MOBILE FRIENDLY VERSIONS OF THE EVENT PROGRAM AND ABSTRACTS COMING SOON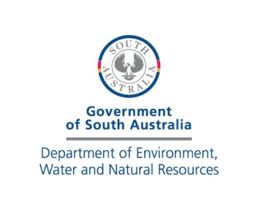 Organiser of 2016 NRM Science Conference
The NRM Research and Innovation Network is a partnership between DEWNR, SA NRM Boards, PIRSA, SA Water, the University of Adelaide, Flinders University and the University of South Australia. The Network aims to foster and strengthen relationships between all members to improve communication and knowledge sharing, encourage collaboration, and to seek new opportunities for research and science partnerships. The primary outcome of the Network is to ensure that NRM decision making in SA is underpinned by the best available knowledge.