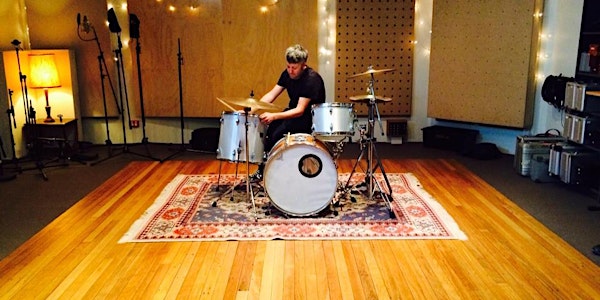 2016 Darebin Music Feast Shop Talk: The Art of Drum Kit Recording at Head G...
Location
Head Gap
231 Dundas Street
Preston, VIC 3072
Australia
Description
The Art of Drum Kit Recording at Head Gap
The foundation of any great band recording lays in amazing drum sounds – without that as a base to build on, the rest of the recording process can be a wonky affair! So what's the secret? Come along to this one hour session and chat with Head Gap engineers Neil Thomason and Finn Keane to unlock the mysterious art of quality drum kit recording. Covering basics in acoustic environments, playing technique, drum tuning, and of course, microphone selection and placement.
Appropriate for engineers, drummers, home recordists and anyone who wishes to expand their knowledge on why drums sound the way they do on great sounding records, spend an hour with the guys from Head Gap as they walk you through a basic drum recording set-up in the live room at the studio.
Bands that have recorded at Head Gap incude Dirty Three, Courtney Barnett, Augie March, Paul Kelly, Twerps, Beaches, Adalita, Jen Cloher and Magic Dirt.
Free but bookings are essential.
Part of the Darebin Music Feast's Shop Talk Program. For more information about the Darebin Music Feast visit: www.musicfeast.com.au