Description
On behalf of the Board we extend an invitation to our AGM followed by refreshments.
Please register your attendance through Eventbrite or kindly send your apologies by Friday 17th November by replying to this email.
The AGM is an opportunity for you to find out more about the work of Plumtree throughout the year and the hopes for the future.
Childcare not available on this occasion. Please do not bring your child/children.
---
Guest speaker Nathan Basha.
Nathan has Down syndrome but he says, "That's not who I am". He has spoken at international and national conferences, political forums, corporate functions, universities, schools, community groups and workshops, sharing his insights about what can happen when people are encouraged to live their dreams and live life to their full potential.
Nathan is a film maker. He attended The University of Sydney and works at the prominent radio station Nova 96.9.
Nathan believes if change is truly to occur "It's in the mind sets - the fixed and mixed mind sets that create barriers and we need to break through that, allow more people to have a chance in life and allow people's ability the chance to shine. What you see on the outside is one thing, but what you see on the inside is more".
Nathan lives in his own home along with his flatmates in Huntley's Cove.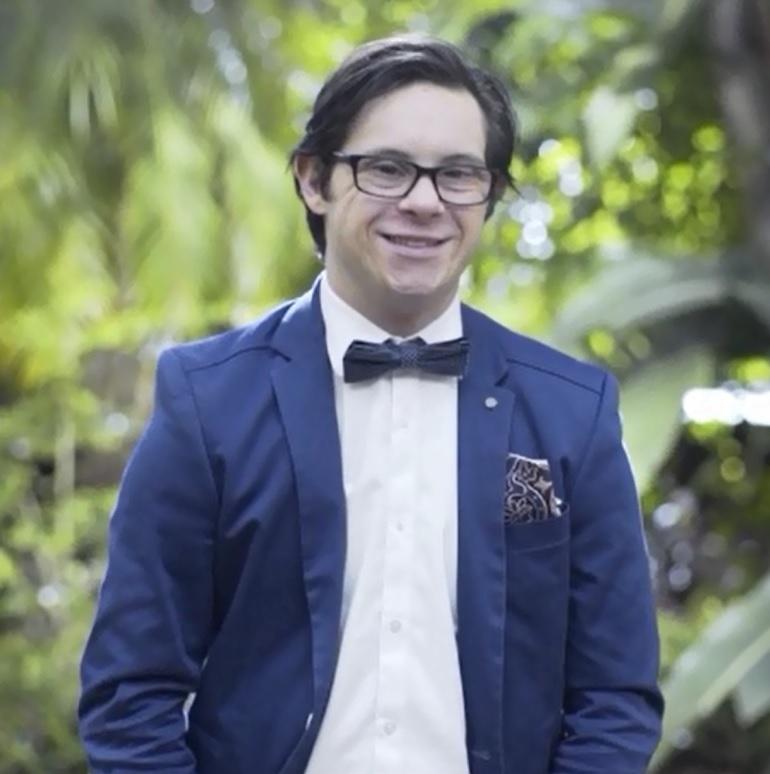 ---