| | |
| --- | --- |
| 2015 Machinery of Data Competition | |
Event Details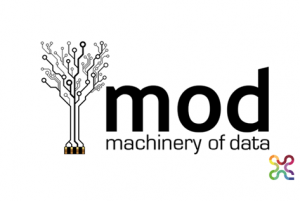 2015 Machinery of Data Competition
SUNDAY 1 NOVEMBER 2015 AT TONSLEY

1284 South Road, Clovelly Park (the old Mitsubishi site) 
"Machinery of Data" (MoD) is a data driven competition: one that merges open data with hardware and art.
'MoD Unleashed' is a competition where makers, artists and crafters build machines and art that is driven by, reacts to and is inspired by open data released from Data.SA

This year we are partnering with the Adelaide Maker Faire to host a Data.SA and Machinery of Data Exhibition! 

The Machinery of Data Exhibition will run from 10 am until 5 pm in the special MoD Exhibition space at the Adelaide Mini Maker Faire.
The Adelaide Mini Maker Faire is an event to inspire, inform, connect and entertain thousands of attendees in a family-friendly environment that celebrates technology, education, science, arts, crafts, engineering, food, sustainability – and more.
Adelaide Mini Maker Faire will bring people and ideas together at Tonsley – South Australia's latest hub for innovation, education and entrepreneurship.
Exhibitors can either attend from 10 am until 1 pm or 1 pm until 5 pm with their entry to engage visitors. You are of course, welcome to attend the whole day!
Please Note
The exhibition is at the Mini Maker Faire, not the library and exhibition is compulsory

There are no video links required to be provided - exhibition at Tonsley is compulsory.  


What is Machinery of Data all about?

 
The Machinery of Data competition was run for the first time ever here in South Australia in 2014!  You can check out all of the entries from last years competition here and the winning entries here. 
Competition commences as soon as you have an idea, so start creating now!
A 'Best Entry Prize' will be awarded at the Mini Maker Faire during the Data.SA speaker program. 
Judging will be conducted at the Maker Faire event by a panel of Judges.
Prize valued at $1000  
For more information regarding the Machinery of Data Competition, please visit the Unleashed Adelaide Website.


Submitting your Entry

 
You must submit an Entry form with the Data.SA Team by  Friday the 1st October 2015. (form to be released soon) 
Entries are required to be delivered to the Maker Faire on:
Saturday 31st October 2015 (if electrical testing is required) or

Sunday 1st November (between 8am and 9am)



Makers are encouraged to attend the  exhibition and engage with attendees about their idea. 
The Maker Faire reserve the right to exclude entries if deemed unsafe or not family friendly. 
Data.SA and Mini Maker Faire has no capacity to be responsible for any of the entries, setting them up or taking them down and we can not offer storage before or after the event.   Accordingly entrants must collect their entry by 5pm on Sunday. 

Contact Us
If you have any questions regarding the competition please don't hesitate to get in contact with us anytime: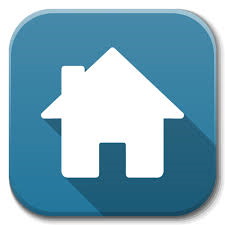 http://uladl.com/machinery-of-data-2015/
When & Where

Adelaide Mini Maker Faire - Machinery of Data (MoD) Exhibition Space
1284 South Road, Clovelly Park
Adelaide, South Australia 5042
Australia

Organiser
"Machinery of Data" (MOD) is a data driven competition: one that merges open data with hardware and art.
MOD Unleashed is a competition where its makers, artists and crafters build machines and art that is driven by, reacts to and is inspired by open data released from Data.SA