2014 Start-up Xchange: Session 1 Idea to Venture

Wednesday, 12 March 2014 from 5:15 pm to 7:45 pm (AWST)
Event Details
2014 Start-up Xchange  
Are you...
...an entrepreneur?
...about to turn your idea into business?
...interested in start-ups and networking?
Then join us for this first in our series of four free start-up workshops!
In conjunction with four WA universities, the Innovation Centre of WA is hosting a series of Start-Up Xchange workshops in the first half of 2014.  The first of these workshops "Idea to Venture"  will be held at the University of Western Australia and is a joint collaboration between the UWA Office of Industry & Innovation and the Innovation Centre of WA.
---
Date:    12 March 2014
Time:    5.15pm registrations for a 5.30pm start.  
             The event will conclude at 7.30pm
Venue:  Wesfarmers Lecture Theatre - UWA Business School
              8716 Hackett Drive, Crawley WA 6009 
Topic:    Idea to Venture: A practical overview of entrepreneurship as a process.
              Learn from and listen to speakers and comapnies, who did it!
Our Presenters:
Prof Tim St Pierre, Executive Director, Resonance Health
Prof Tim Mazzarol, Winthrop Professor Entrepreneurship & Innovation
Phil Kemp, Director of Business Foundations Inc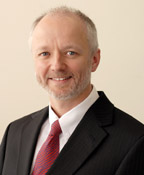 Professor Tim St Pierre
You will hear from Prof. Tim St Pierre on his journey from developing the FerriScan technology at UWA to the formation of ASX listed Resonance Health. Resonance Health's lead product is FerriScan, a world leading non-invasive tool for measuring liver iron concentration; the first such test to have achieved international regulatory approvals. 
Professor St Pierre is a widely published physicist in the field of iron in medicine and biology. He has built a reputation for his pre-eminent understanding of the fundamental properties of the iron deposits that occur in iron overload diseases.  Professor St Pierre led the team which developed the FerriScan technology at The University of Western Australia. A winner of the 2010 Academy of Scientific and Technical Engineering (ATSE) Clunies-Ross Awards, Professor St Pierre is very highly regarded for his work in MRI-based technologies in the management of human disease.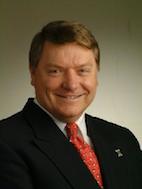 Professor Tim Mazzarol, 
Also presenting is Prof Tim Mazzarol, who specialises in entrepreneurship, innovation, small business management, marketing and strategy on the topic of starting new ventures. 
Tim Mazzarol is a Winthrop Professor specialising in entrepreneurship, innovation, small business management, marketing and strategy. He is a Qualified Practising Market Researcher with the Australian Market and Social Research Society. He is also an Affiliate Faculty member of the Burgundy School of Business, Groupe ESC Dijon, Bourgogne France, where he is also a member of the Scientific Advisory Council of their Centre in Business Research. 
He was the Director of Doctoral Programs at the UWA Business School from 2008 to 2009 and the founder Director of the UWA Centre for Entrepreneurial Management and Innovation from 2003 to 2007. He also led the development of the entrepreneurship and innovation program within the UWA MBA during that period.
In 2010 Tim relaunched CEMI as a private initiative and is Director of this virtual centre.  Tim is a member of the International Council of Small Business and its affiliate the Small Enterprise Association of Australia and New Zealand. In 2012 he was elected President of SEAANZ following several years as a member of its Executive Committee.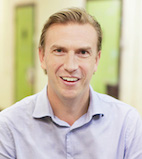 Phil Kemp
Phil will be providing an overview of of the practical support mechanisms availiable to start-ups looking to take their idea to commercial reality.
Phillip has qualifications in agricultural science, small business facilitation and company management and is recognised as an industry expert in the field of small business development. He has published widely on SME and micro-enterprise development issues with particular reference to international best practice in business incubation operation and has conducted international research and published comparative international studies on the provision of SME and micro-enterprise business advisory and support services. He holds key positions on a number of national boards and associations including Chairperson of Business Innovation and Incubation Australia and a member of the Enterprise Connect Manufacturing Advisory Board.
---
Who should attend?
This session is ideal for the undergraduate and postgraduate community thinking of starting their own business and for those who want to be more innovative in their chosen careers.
Directions & Parking
The UWA Business School is located at the southern end of the UWA campus, near the Royal Perth Yacht Club.  To view a map of the campus see http://www.uwa.edu.au/contact/map?id=2172.
 
The Wesfarmers Lecture Theatre is located on the ground floor near the main entrance. 

Parking is available free to the public from 5pm onwards (both in front and below the UWA Business School).
---
For further information or assistance please contact the team at the Innovation Centre of WA
on 6461 5976 or at info@innovationcentrewa.com 
When & Where

The University of Western Australia Business School
8716 Hackett Drive
Wesfarmer Lecture Theatre - UWA Business School
Crawley, WA 6009
Australia

Wednesday, 12 March 2014 from 5:15 pm to 7:45 pm (AWST)
Add to my calendar
Organiser
The Innovation Centre of WA's innovation and commercialisation services assist eligible innovators and entrepreneurs to take their idea or innovation from concept to market. We offer:
commercialisation advisory services, 

mentoring & guidance for entrepreneurs and innovators, 

commercialisation resources and start-up tools, 

innovation exchanges, seminars and events,

networking opportunities and

incubation facilities 
Web:   www.innovation.wa.gov.au
Email: info@innovationcentrewa.com