Description
Day 1
We will park our cars at the historical Coopernook pub, then load our bikes into the Aussie Bike or
hike van to be transported to the starting point of our ride – the Hannamvale General Store.
We will set off together, riding into the picturesque foothills and mountains.
We will ride for around 12k's to arrive at our first rest stop – the superb and hidden Waitui Falls.
This waterfall is somewhat unknown and secret, but it is magnificent to see nestled into the natural
landscape.
The Aussie Bike or Hike crew will be waiting there for us to have a snack of fruit and trail mix, check
out the hidden waterfall and rest our legs.
From there we will hop back onto our bikes and continue up the mountainside, seeing beautiful
views of the Manning Valley along the way, overlooking the countryside of Lansdowne.
We will continue climbing to 600m before we reach the top at the glorious escarpment.
We will stop and take time to take in the views from the lookout and enjoy some lunch and a cold
drink which will be waiting for us.
From there we will take our bikes and begin our descent back down to Coorabakh National Park
where will visit the scenic Newbys Caves with their natural shelter made from overhanging rock.
From there, we will continue the ride down the mountainside to eventually reach the township of
Coopernook and back to our cars and the night's accommodation at the historic Coopernook Pub,
which is nestled on the riverfront.
We will enjoy an evening in the country charm of the pub, sharing a delicious meal together, as well
as some icy cold beers, all presented to us by the friendly guys at the Coopernook Pub.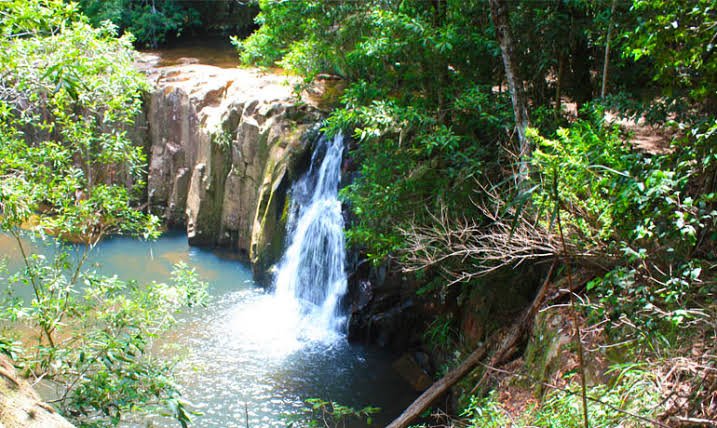 Day 2
We will wake up early and eat a hearty breakfast of fruit, cereal, toast, tea and coffee. We will then
climb onto the bikes and start our second day's adventure.

We will depart Coopernook Pub and ride through the township of Moorland and onto the dirt road
leading to Diamond Head. Our destination will be the popular camping grounds, where you can ogle
the panoramic ocean views and blackened pillars of Split Rock. Our staff will be waiting with another
tasty lunch and you will have a chance to pat some wild kangaroos or take a swim if you like.
From there we will continue our ride to Laurieton township and the end of our ride.
We will then load up the bikes into the trailer and transport you to your cars at Coopernook.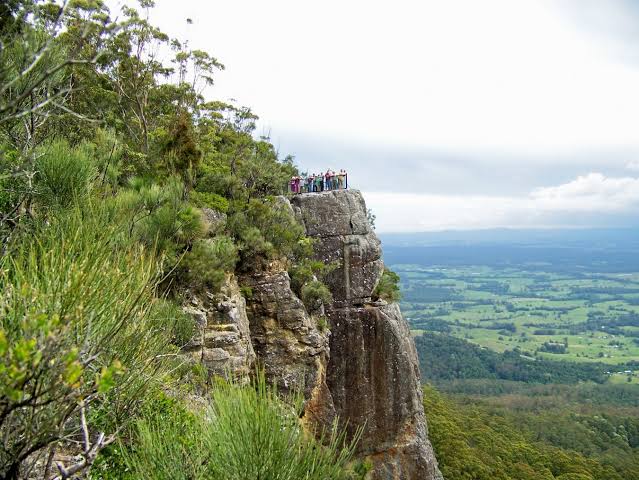 Day 1
Distance 55km
1300 metres elevation gain

Day 2
45km
300 Metres climbing.
This ride is not easy.
It's for riders that can manage a tough climb. It's 90% dirt and 10 tarmac for the entire 2 days.
A very good level of fitness is required to take on this challenging ride.
DIFFICULTY LEVEL 8 out of 10 (There are some very steep climbs, at some points you may even need to walk up them)
Prices
Campers package
$190 Per person (includes, transport, camping, lunch, breakfast. Bring your own tent- buy your own
dinner and alcohol- note only a morning shower on day 2 is allowed for campers)


Accomodation package
$250 Per person (includes, transport, pub room-twin share, lunch, breakfast.
(buy your own dinner and alcohol- hot shower whenever you want while staying in a room- Based on twin Share)
Ride only package 2 Days
$170 Per person (includes, transport, lunch. Buy your own dinner. (This is for those people who want to
go home at night and return the next day for the 2nd day of riding)
Minimum 4 people for a tour.
Maximum 20 people.
Any questions, please give me a call
0408692990