Description
"Is the Blockchain Technology boom over?"
Hi, Aden Michielsen and Nick Martin here... founders of Taurus Institute, we get asked this question every single day and what we tell people is...in the last 2 years, investors have created enormous wealth while many have watched from the side-lines.
This new distruptive asset class is here to stay and it is only going to grow.
SO...We are urging you to read this carefully until the end because we believe this message we are sending you today is one of the most important you're likely to hear in your lifetime...
There's a lot of exciting news and some big developments in the digital asset space despite all this negative news or zero press coverage.
AND...Digital assets are forecasted to be the biggest economic BOOM of our lifetime, and right NOW billions are flooding into the marketplace to get a piece of the action.
So what do they know that you don't?
Despite the signs of an Australian property crash, the volatile markets and the current worrying geopolitical issues, there are fantastic opportunities to create wealth known to those who are savvy.
The opportunity of a lifetime awaits for proactive people willing to access financial education and understand that there's a tremendous upside to what will unfold over the next several years and beyond.
You see the fact is that we're on the cusp of a new technological evolution and it's something we haven't seen since the invention of the computer or the Internet and the key to successfully surviving and profiting from major economic and market shifts is to prepare for when they come.
Blockchain and related digital assets are here to stay, and it wont just disrupt our global currency system, it will also impact major industries such as health care, real estate, the stock market, insurance, identity, machine learning, and the list goes on.
This asset class is so new – and there's a whole ecosystem being built around it – opportunities are in abundance.
Today, you can get in on the ground floor for just a few cents.
When you're able to know what's coming – and position yourself accordingly – the years ahead could be very prosperous times.
In short, you'll have an opportunity to transform your financial life faster and more radically than any other boom market in history.
We will show you how you can.
We did the hard work for you, putting everything you need to know in one place. Don't waste time or lose your money - learn directly from people who are striking digital gold.
Over two days of free training we're going to hand you tools and resources that you'll need to create your very own personalised action plan to succeed in the new emerging asset class.
This is literally a STEP-BY-STEP list of things that you can implement immediately to start turning new strategies into profit.
To be honest, you don't have time to waste...This market is set to EXPLODE, and its important you learn fast, and from a trusted source, find out all about the technology, tools and communities fuelling the movement.
If you're serious about getting into this space and learning how it all works, you need to be at this event.
This action-packed 2 DAY LIVE training workshop will give you up to date and relevant information on the amazing, yet confusing world, of Blockchain Technology and Digital Assets.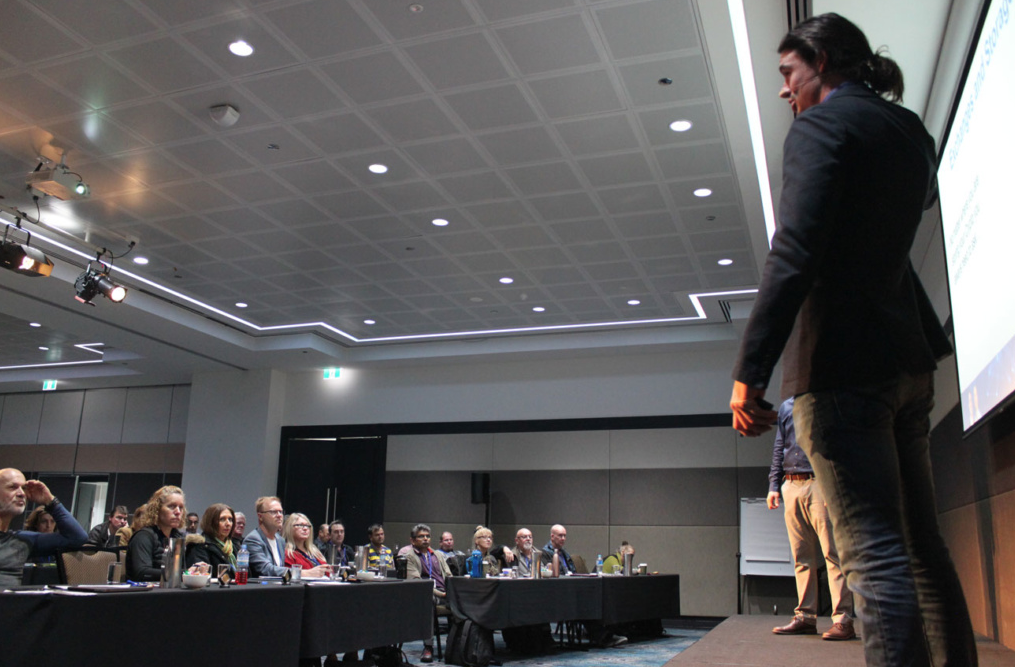 In this workshop we will show you...
What Exactly Is This New Digital Asset Class And How it Is Changing The World -You have heard bits and pieces about the space and while it sounds interesting, you would like to know more about the real life applications. We will show you in, easy to understand language, how this technology is changing the world as we know it and how you can get involved
​Easy Proven Systems And Strategies To Get Started With Confidence - We share with you our proven investment systems that you can follow, that allow us to make money while we sleep.


How to Avoid The Big Mistakes That Most People Make When They Get Started - A lot of new people in this space are just out there throwing money around with no real plan or strategy. We show you how to avoid pitfalls and mistakes a lot of investors are currently making so you can make educated and profitable decisions


How To Invest Wisely No Matter What The Market Is Doing We will show you how to have multiple strategies that produce multiple streams of income, no matter if the market is going up, down or side-wards.


Discover The Secrets The Pros Use To Invest And Create Multiple Streams Of Income -You don't have to be a seasoned stock market trader, economist expert or cyber hacker to successfully get started. We will show you real life demonstrations of what is working and how you can adapt them into your investing.


Over Two Days You'll Get Up to The Minute Updates on The Hottest Opportunities - This space is moving fast, everyday there is a new opportunity just waiting to be realised. We share with you what is currently working and how you can get awesome results.
We'll Be Revealing Closely Guarded Secrets and Principles - We arm you with the most effective and results based success strategies that you could apply immediately.



And So Much More...



So just to reiterate, the 2 day workshop with us will be fully comprehensive, you will learn a plethora of principles, keys, secrets, ideas and formulas to get you started immediately.

So what you need to do immediately to create success for yourself is register for this training.
This training is normally thousands but its yours for FREE, if you act now.
We have to close the doors after 60 people register, otherwise we'll have a logistical nightmare on our hands. So if you want to attend please register RIGHT NOW by clicking on the registration links anywhere on this page.
Seats are strictly limited, so you'll need to register now to claim your spot and we'll see you soon.
REGISTER TODAY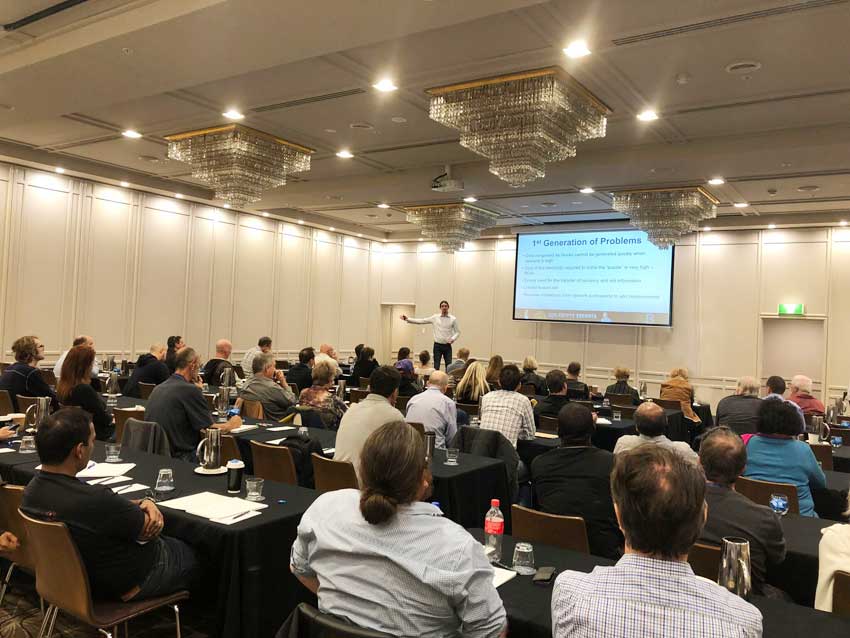 FAQs
What are my transport/parking options for getting to and from the event?
Elder Street CPP Parking (20m from Hotel)
What can I bring into the event?
Notepad and pen. There's local cafe's and restaurants for lunches.
How can I contact the organiser with any questions?
Contact Sydel Michielsen: admin@taurusinstitute.com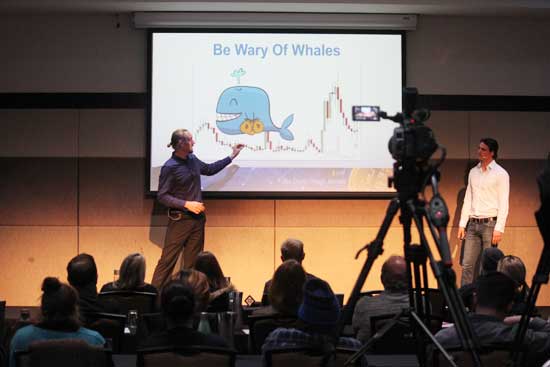 This LIVE workshop training event will SELL OUT very quickly so BOOK YOUR TICKETS NOW!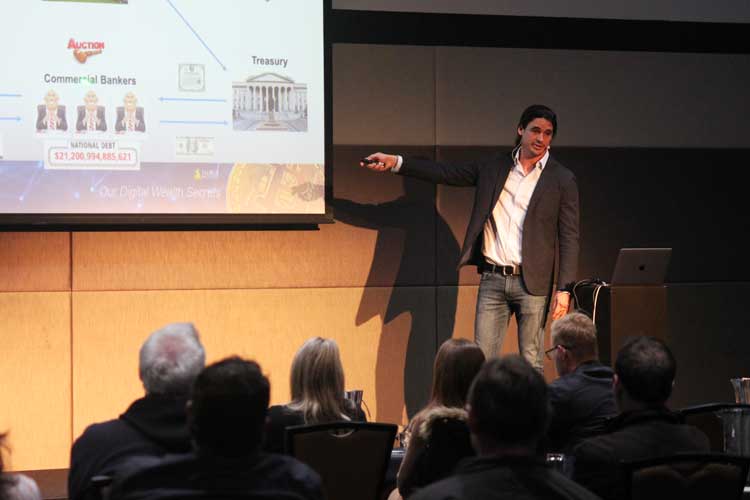 We look forward to seeing you there!
Aden Michielsen & Nick Martin