Description
On Sunday 20 October, join us at Ellery's Punt Reserve at 8am for a special walk. We're walking in memory of 1 Million Women Director Tara Hunt, who we lost in May 2017.
Tara loved walking in nature, and she really believed that this was the key to saving the planet. Connecting with nature and finding that love for it is what makes us so passionate about protecting it.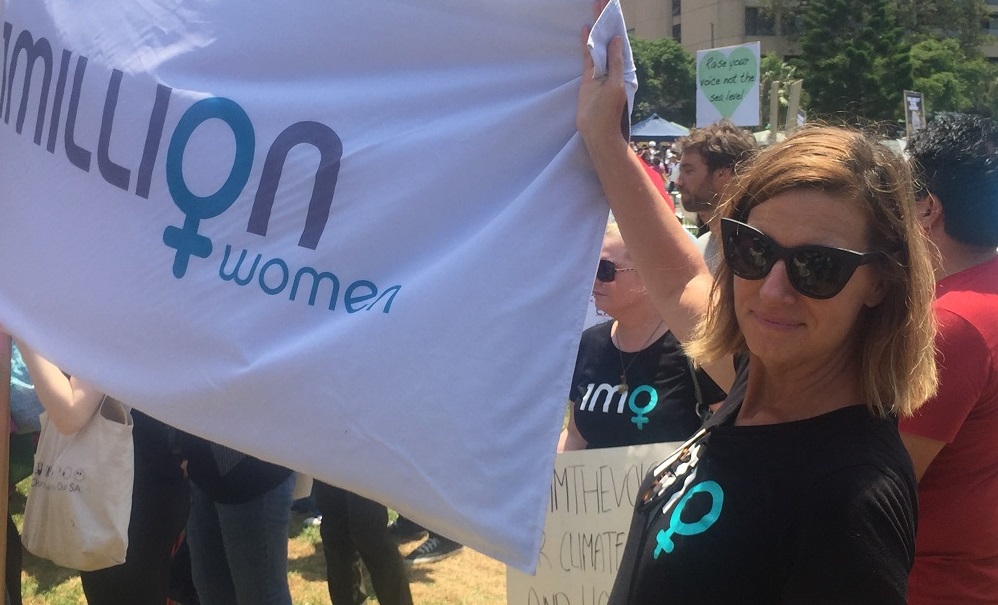 ABOUT THE WALK

Where: We will be walking from Spit Bridge to Manly, weaving through a mix of lush bushland and scenic harbourside trails.
It's a 10 km Coastal Walk and will take around 3-4 hours to complete. The trail is well sign posted throughout.
Meeting time: 8am ( but get there by 7.45 for an 8am start)
Meeting point: Ellery's Punt Reserve
Getting there: On public transport coming from the city, jump on the 180 Route Bus from Wynyard Station, Stand C and stay on for 14 stops (about 24 minutes), getting off on Manly Rd opposite Avona Crescent, then walk 5 minutes to the reserve.

From the Northern Beaches, you'll need to get the L90 to Warringah Mall, then get the 188 at Stand B on Pittwater Rd.

We recommend getting public transport (both for the planet and so you don't have to go all the way back to your car) but there is road access and parking at the Reserve if required.
What to bring: sunscreen, hat, water bottle, snacks
At the finish line: Stay with us to enjoy our glorious earth, eat lunch (there are plenty of places) and let's spend time with each other.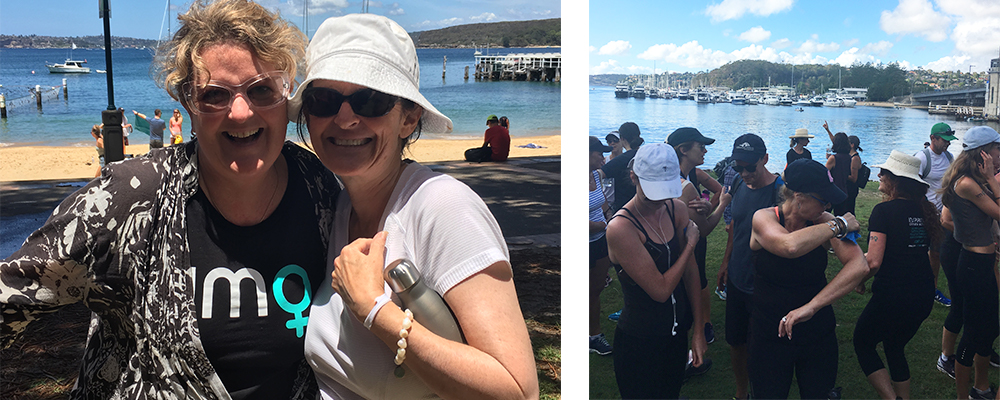 'There is so much power in what we are doing - creating a mass movement of women and girls globally who are fighting climate change through their everyday actions and decisions.' Tara Hunt in 2015
'I want people fall in love with our planet so they act to protect it like their own child' Tara Hunt, in May 2017
ABOUT TARA HUNT & THE FELLOWSHIP
Tara Hunt was Co -CEO and a director of 1 Million Women. She was also a philanthropist. A special kind of philanthropist, a hands-on type who gave money but also gave of herself. We lost her beautiful soul to cancer on the 28th of May, 2017. Strong and passionate, Tara never stopped believing in the power of women to change the world. She worked tirelessly to mobilise everyone she could in the fight against climate change.
Tara talked a lot about this fellowship before she passed away and it has been made possible through the generous donations from her friends, family and the 1 Million Women community.
This fellowship is to honour Tara and to help others discover their connection and love for our earth. So we started up the Tara Hunt Fellowship in her memory and our vision is it continues year after year.
PAST RECIPIENT OF THE FELLOWSHIP
Natalie Mieklejohn was chosen as the fellowship recipient of 2018 by our team and some of Tara's good friends. She attended the International Youth Media Summit in August 2018 and interned with the 1 Million Women team over the course of a few months.
#ImWalkingforTara We hope you will join us.
A million thanks to Tara's girlfriends Colleen and Genevieve for bringing this walk to life. Their vision is it becomes an annual walk in memory of our beautiful Tara and her love of this planet and a time to reflect on our relationship with Mother Earth.
Tara Hunt, 12 Oct 1962 - 28 May 2017