Sales Have Ended
Ticket sales have ended
Ticket sales have now closed. Please contact Tara Mitchell, hello@taracmitchell.com if you wish to be added to the wait list for this event.
Sales Have Ended
Ticket sales have ended
Ticket sales have now closed. Please contact Tara Mitchell, hello@taracmitchell.com if you wish to be added to the wait list for this event.
Description
Frock up (or suit up) and join us for a special three-course dinner as we present the Sisters in Crime annual Davitt Awards. This year, our international guest is renowned New Zealand author Joanne Drayton, who will discuss her life in crime with author Emma Viskic before presenting the awards.
This year a record 127 books written by Australian women and published in 2018 are competing for the Davitts in six categories: Best Adult Crime Novel, Best Children's Crime Novel, Best Young Adult Crime Novel, Best True Crime Book, Best Debut Book (any category) and Readers' Choice, as judged by members of Sisters in Crime.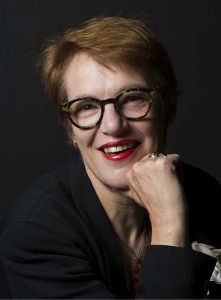 Joanne Drayton's first foray into the world of crime writing was to delve into the life of Ngaio Marsh, 1930s and 1940s 'Queen of Crime' whose tightly written, stylish whodunits rated alongside those of Agatha Christie and Dorothy L Sayers. Ngaio also loved the theatre and established the Court Theatre in Christchurch, which earned her a dameship. Conversely, Ngaio Marsh: Her life in crime(2008) reveals the fascinating story of a young woman of ambiguous sexuality who led a Bohemian lifestyle, allowing her to finally step out from behind the cardboard cutout of respectability and decorum. This book was a Christmas pick of the Independent newspaper when it was released in the UK in 2009.
Joanne's research later took her to the case of Juliet Hulme who in 1954, at the age of fifteen, was convicted of participating in the murder of her friend's mother. The crime was immortalised in Peter Jackson's 1994 Oscar-nominated movie, Heavenly Creatures: two teenage girls share a unique bond, but their parents, concerned that the friendship is too intense, separate them and the girls take revenge. After serving a five-year sentence, Hulme changed her name to Anne Perry and went on to write more than 50 Victorian-era mysteries. The Search for Anne Perry: The hidden life of a bestselling crime writer (2012) intersperses the story of Anne's life with an examination of her writing, drawing parallels between Anne's own experiences and her characters and storylines: miscarriages of justice, family secrets, punishment, redemption and forgiveness, are themes made all the more poignant in light of Anne's past. In 2015, it was among the top 10 non-fiction books on the New York Times Best Seller list and a finalist in the 2013 New Zealand Book Awards; it was also the subject of a 60 Minutes programme and a New Zealand Listener cover story (NZ's bestselling current affairs magazine, covering the political, cultural and literary life of the country).
Joanne's latest book, Hudson & Halls: The food of love (2018), won the Royal Society Te Apārangi Award for General Non-fiction in May this year and was also a New Zealand Listener cover story. Hudson and Halls were pioneering TV chefs in New Zealand who camped-up television in a repressed era, but they kept a lid on more than just their sexual orientation. The woman whom Halls believed to be his mother, Mary Ethel Hudson, ran an illegal abortion clinic in Melbourne and was tried for murder in 1926.
The Search for Anne Perry and Hudson & Halls have both been optioned for feature films.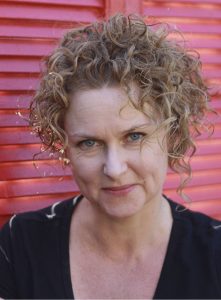 Compere Emma Viskic is the author of the critically acclaimed Caleb Zelic series, which has been published worldwide and won numerous awards. Resurrection Bay won the Ned Kelly Award for Best First Fiction and an unprecedented three Davitts for Best Adult Crime Book, Best Debut Book and Readers' Choice. It was also shortlisted for the UK's prestigious Gold Dagger and New Blood Awards and is currently nominated for a US Barry Award. And Fire Came Down won the 2018 Davitt Award for Best Adult Crime Novel and was longlisted for the Dublin International Literary Award. The third novel in the series, Darkness for Light, is due out in December.
Download the 2019 Davitt Awards long list
Organizer of 19th Davitt Awards for best crime books by Australian women
Sisters in Crime Australia is a 500+ member strong organisation promoting and supporting women crime writers across all genres. Sisters in Crime Australia currently have chapters in Melbourne, Sydney, Adelaide, Perth and Brisbane. Sisters in Crime has no paid staff or funding – just keen volunteers! Sisters in Crime Australia hosts a busy yearly calendar of events including interview panels, debates, book launches, quiz nights and tours of places such as the Victorian Institute of Forensic Medicine and the Victoria Police Museum. Events are open to members of the public. Men or 'brothers in law' are welcome to attend events and join. Checkout our website, follow us on Facebook, Twitter or Instagram and join our newsletter A Stab in the Dark email list to keep up with our current events.