About this Event
The Sunday evening ticketed Church Bar events are strictly over 18's only.
Due to Covid 19 restrictions please understand The Church Bar can only accept group bookings for the maximum number allocated for the table.
Eg: If it's a table of 2, please book the 2 seats, 4 means a booking of 4 and so on !! Thank you.
We know that we are in difficult times, so please understand we all have to do our bit so we can keep bringing you incredible entertainment like 19-TWENTY !
The Church Bar we will ask you to comply with our Covid 19 safety plan. On arrival you will be greeted by our "Covid Marshal" who will ask you to sign in. We also have limited seating so your group booking can social distance. Your tables will be sanitised before you arrive and there will be plenty of hand cleaner at the venue.
ON THE DAY:
1) There is plenty of parking across the street at the council carpark.
2) Doors will open at 5pm
3) The Church Bar has a fantastic new "Sunday Session Event Menu". Scoll Down to see.
4) The show will start at approximately 6pm
5) Enjoy the incredible 19-TWENTY !!!!
19-Twenty have been whipping up a frenzy on the festival scene. They are electric. An infectious riff and groove based blue-billy-grass-rockin'- roots band.
The 19-Twenty lads have been performing their high-energy sonic-party nationally, headlining sell-out shows and festivals in all states and territories. Constantly on the road or in the sky, they have toured seven times around Oz and performed gigs throughout Europe including Belgium, The Netherlands & Germany. Performing anywhere and everywhere, this straight-up 100% independent act have been blazing throughout Europe and Australia and gaining new music fans/fiends from their live shows.
19-Twenty are:
Kane Dennelly – Vox and guitars
Syd Green – Award winning producer and percussionist – Drums, Dobro
John Gwilliam – Double bass and BV's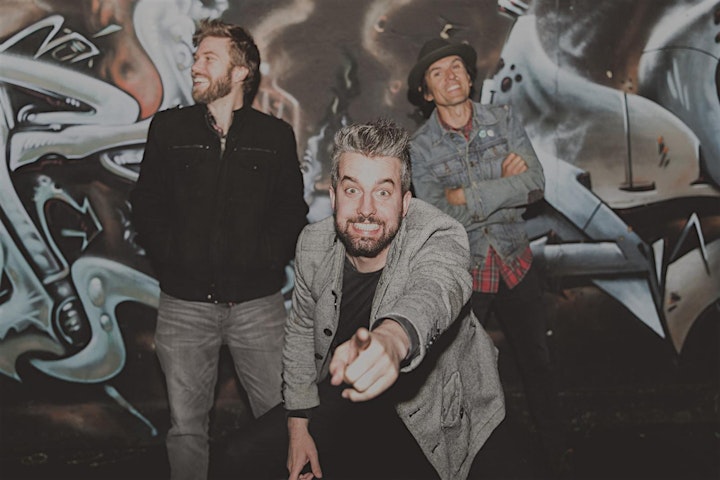 19-TWENTY Menu
Entrée
Garlic Bread
Cheesy Garlic Bread
Mains
Atlantic Salmon fillets with a warm potato salad, beetroot relish and avocado salsa
$40.00
250gram Rump steak with chips and salad
$35.00
Thai beef salad
$28.00
Chicken Schnitzel with chips and salad
$28.00
Vegetarian nachos or pizza
$28.00
Thankyou from the Church Bar & Utopian Touring.