Sue Larkey - Teaching Strategies & Behaviour Support (Autism/Aspergers)
Sales Have Ended
Registrations are closed
Ticket sales for this event have now ended. If you have any queries in relation to this event, please contact the event organiser: Michelle Wattridge Service Area Manager - NDIS Early Childhood Early Intervention Program Cairns Region Email: wattridgem@missionaustralia.com.au
Sales Have Ended
Registrations are closed
Ticket sales for this event have now ended. If you have any queries in relation to this event, please contact the event organiser: Michelle Wattridge Service Area Manager - NDIS Early Childhood Early Intervention Program Cairns Region Email: wattridgem@missionaustralia.com.au
Free workshop by Sue Larkey - Teaching Strategies and Behaviour Support for children aged 0 to 6 with Autism/Asperger's Syndrome
About this event
This workshop by Sue Larkey is for Parents, Families, Carers, Early Childhood Educators, Service Providers and Therapists to learn teaching strategies and behaviour support.
Sue Larkey is a highly qualified special educator who has taught in mainstream and special schools. She is currently working towards a Doctorate of Education focusing on inclusive schooling. She has authored several books and resource materials. Sue is unashamedly passionate about her mission - to inspire parents and educators and teach them how to make it a success.
Course Content
Behaviour Support - What are ASD behaviours? What to do with special interests. Strategies for home. Strategies for early years. Sensory issues in relation to toileting, sleeping, clothing, eating, etc. Repetitive and obsessive behaviours. Dealing with anxiety.
Teaching Strategies - What is ASD? Autism learning style. Visual strategies. Social skills. Teaching play. Transitions. How to motivate.
Come and join us for a fun, fast moving, exciting day !
For more information, please contact :
Michelle Wattridge
Service Area Manager - Early Childhood Early Intervention Program
Cairns Region
Email : wattridgem@missionaustralia.com.au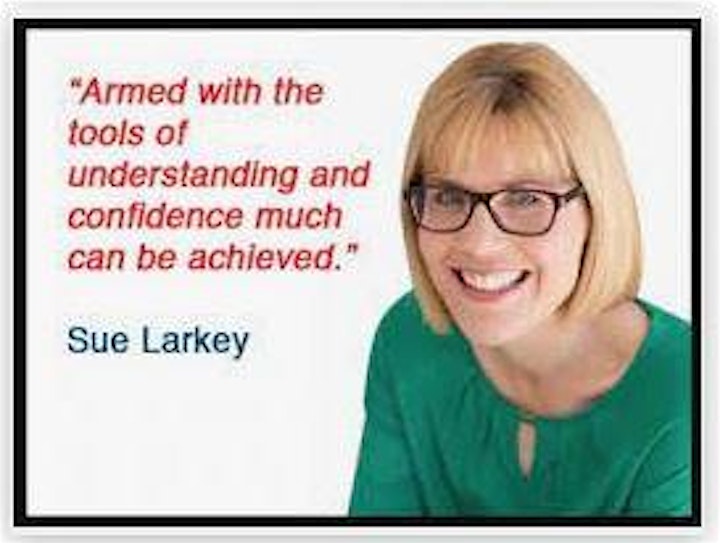 Organizer of Sue Larkey - Teaching Strategies & Behaviour Support (Autism/Aspergers)