14th Biennial Australian and New Zealand Third Sector Research Conference
Description
The Conference
The Third Sector is crucial to creating and maintaining a healthy and vibrant society. The Third Sector provides a critical foundation for holding governments accountable, ensuring good governance, promoting human rights, including economic, social and cultural rights and giving voice to the disadvantaged. However, to do this successfully it needs to be able to resource and measure its impact, and this is to be the key focus of our conference.
ANZTSR is inspired by the strength, courage, and innovation shown by the Third Sector and celebrate its roots in social movements that have radically improved the lives of generations. Now it faces challenges where some governments seek to undermine solidarity and reduce the Third Sector to the role of a government agent as a service deliver. In solidarity, we celebrate the Third Sector identity as a strong and independent force that continues to fight for social justice.
The conference theme is Enabling Positive Impact: Philanthropy, Accountability and Good Governance in the Third Sector.
The conference is being hosted by the School of Business and School of Law at the University of Notre Dame, Sydney.
---
Our Speakers and Panellists

Our conference features an impressive list of speakers and panellists, including Dr Cassandra Goldie, Hon Dr Gary Johns, Senator Catryna Bilyk, Mary Crooks AO, and more. Click here for more information.
---
Call for Papers
ANZTSR invites you to submit papers, panels and workshops proposals to the 14th ANZTSR 2018 conference. We welcome submissions from academics, researchers, practitioners, activists and policy-makers.
More information can be found here
---
The Program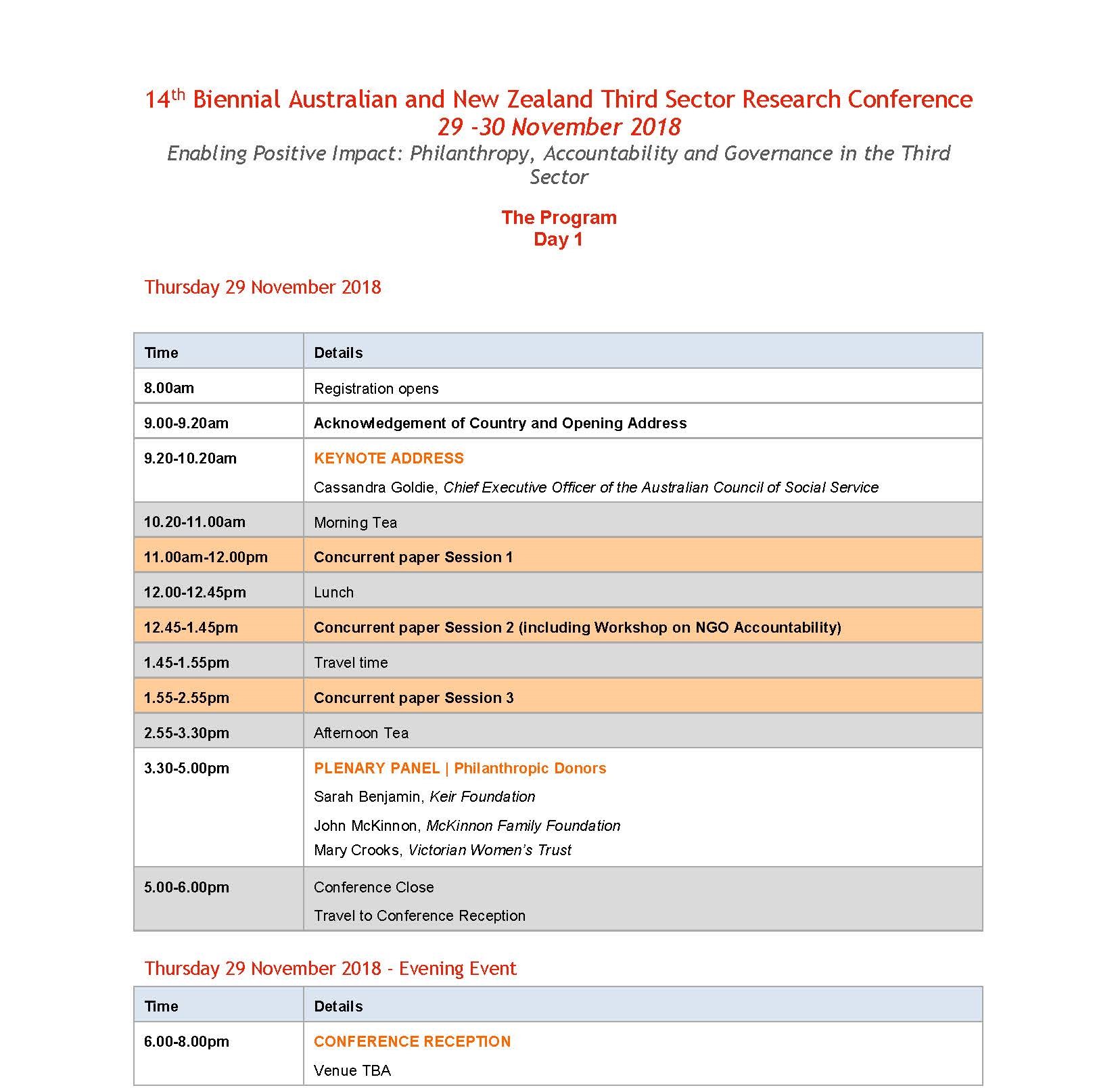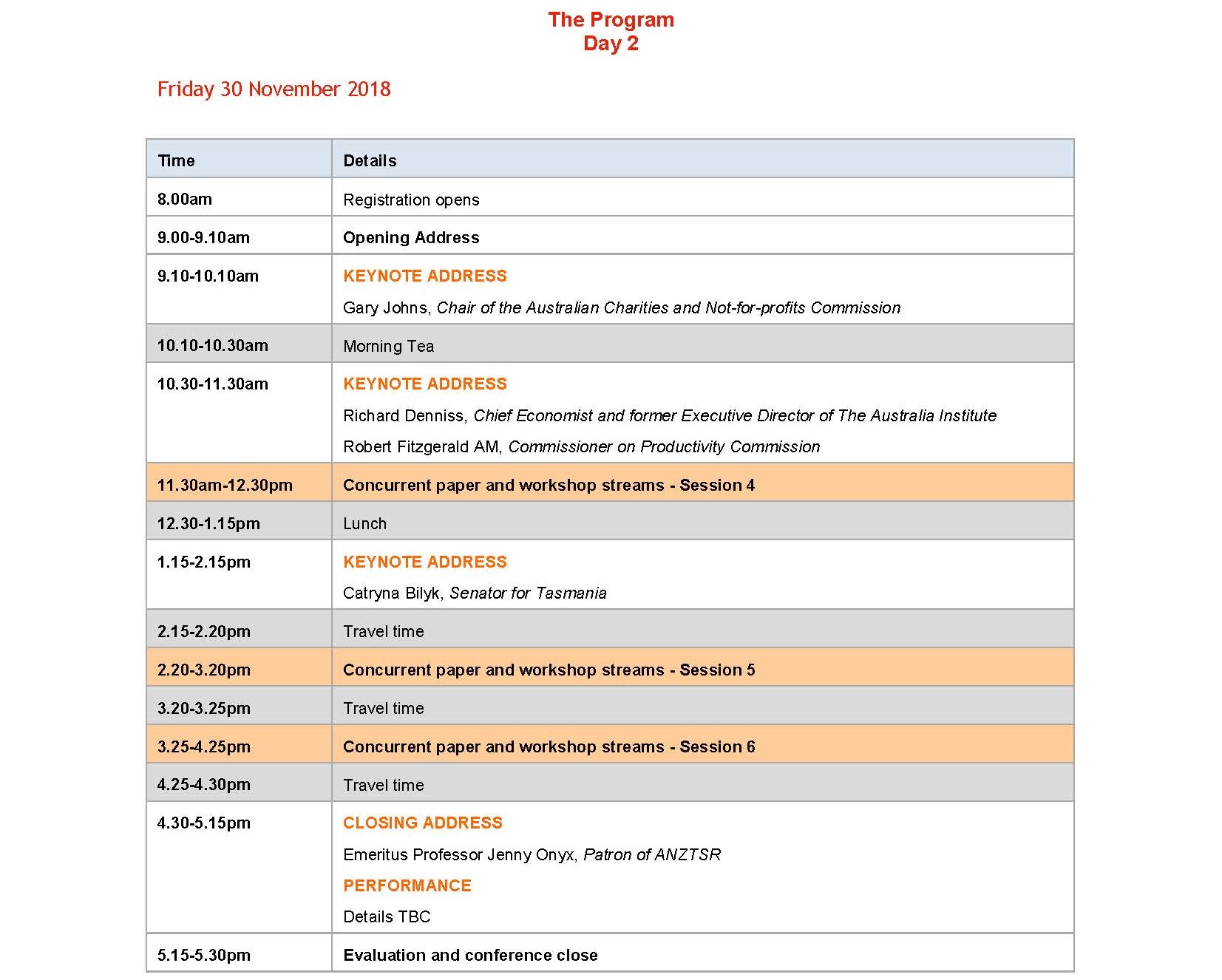 ---