Roz Pappalardo 'Won't Be Quiet' Launch
About this event
Roz Pappalardo has been shaking things up for the best part of two decades, challenging perceptions and very much forging her own direction through the music landscape.
Roz will launch her next single, Won't Be Quiet, at The Bearded Lady, from album of the same name, as a tribute to the resilient people in her life; the single, Won't be Quiet, acknowledges a story of love and courage despite time, distance and illness.
As she returns to venues, whether online or in reality, to perform her songs from her upcoming solo record, Roz's legion of fans will find an artist full of the gutsy passion she is known for - but with a sense of confidence and a willingness to lay it all bare. Nowhere is that more apparent than on her striking new self-produced solo album, Won't Be Quiet, due out this May 2021.
FOLLOW ROZ NOW AT WWW.ROZPAPPALARDO.COM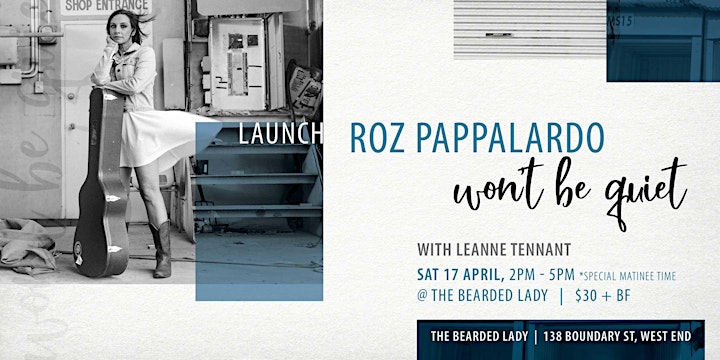 Performers
Date and time
Location
Refund policy