Reel Rock Film Tour, um dos maiores eventos sobre escalada,regressa este ano com uma nova colecção de quatro novos filmes de estreia mundial
About this Event
Junte-se a nós no Reel Rock15 Film Tour, uma das maiores celebrações da escalada, online em Portugal , de 04 a 07 de Março a partir das 19:00 horas (WET) com 4 novos filmes.
Desfrute do melhor da escalada com a sua família e amigos em segurança de casa!
Idioma inglês com subtítulos em português
E obtenha 90 dias de acesso gratuito à nossa plataforma online ADVENTURE+ (www.adventureplus.com) completa com novos filmes de aventura.
* Apenas para residentes em Portugal * Se comprar um bilhete fora de Portugal não terá acesso ao conteúdo.
Siga a nossa página no Facebook e Instagram para mais actualizações.
facebook.com/reelrockportugal
www.reelrock.pt
instagram.com/reelrockportugal
DESCULPE, NÃO HÁ REEMBOLSOS
Problems - will@adventureentertainment.com
***********************************
Join us to see the Reel Rock15 Film Tour, one of climbing's greatest celebrations, screening online in Portugal from 04 to 07 March from 7:00 pm (WET) with 4 great new films.
Enjoy the best of climbing with your family and friends safely at home!
Ticket purchasers will also receive 90-days free trial to ADVENTURE+ (www.adventureplus.com) where you can watch some amazing climbing films plus many more great adventure films.
English language with Portuguese subtitles
*For residents of Portugal only* If you buy a ticket outside of Portugal you will not be able to access the content.
Follow our Facebook and Instagram Page for more updates
facebook.com/reelrockportugal
www.reelrock.pt
instagram.com/reelrockportugal
SORRY NO REFUNDS
Problems - will@adventureentertainment.com
FILM 1: BLACK ICE (45 MIN)
Um grupo de aspirantes a alpinistas no gelo do ginásio Memphis Rox viaja para Montana, um destino selvagem e congelante, onde os mentores Manoah Ainuu, Conrad Anker e Fred Campbell partilham o seu amor pela aventura de Inverno nas montanhas.
A crew of aspiring ice climbers from the Memphis Rox gym travels to the frozen wilds of Montana, where mentors Manoah Ainuu, Conrad Anker and Fred Campbell share their love of winter adventure in the mountains.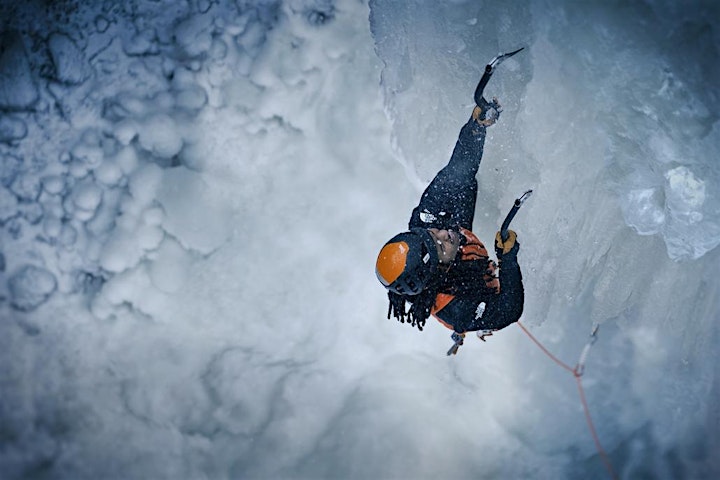 FILM 2 :ACTION DIRECTE (16 MIN)
A forte atleta francesa Melissa Le Nevé passa sete anos a lutar contra movimentos insanos, dúvidas interiores, e o fardo da história para escalar a rota desportiva mais venerada da Terra
Melissa Le Nevé spends seven years battling insane moves, inner doubt, and the burden of history to climb the most revered sport route on earth.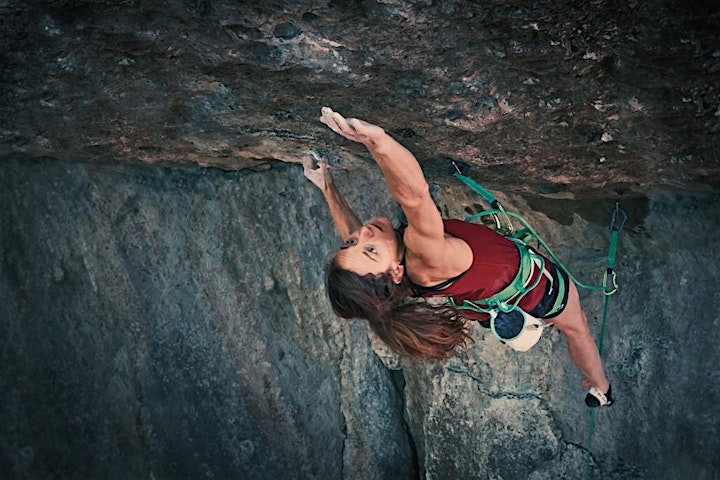 Film 3: First Ascent / Last Ascent (25 MIN)
Melhores Amigas Hazel Findlay e Maddy Cope viajam para as zonas rochosas da Mongólia, numa busca quixotesca de novas rotas de escalada trad
Best friends Hazel Findlay and Maddy Cope journey to the rocky outer reaches of Mongolia, on a quixotic search for new trad routes.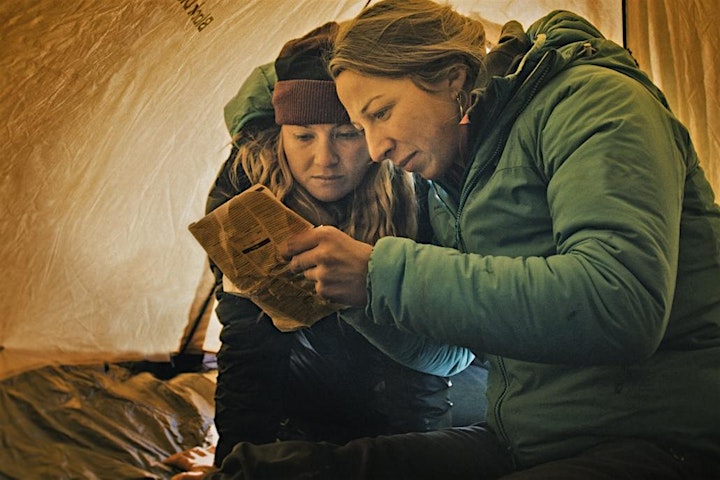 Film 4. Deep Roots (35 MIN)
A viagem pessoal de Lonnie Kauk para honrar as suas raízes indígenas Yosemite, e para se conectar ao seu lendário pai, repetindo as suas escaladas icónicas.
Lonnie Kauk's personal journey to honor his indigenous Yosemite roots, and to connect with his legendary father by repeating his iconic climbs.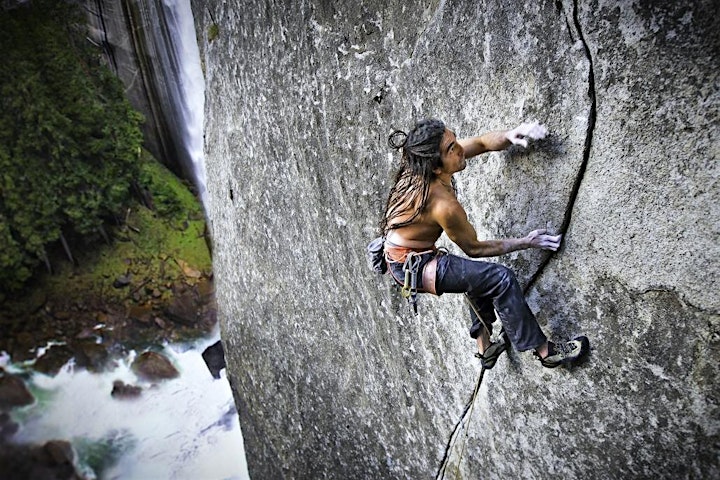 Date and Time
Location
Refund Policy