Description
icare will be in Albury on Thursday 14th November and invite you to meet with the icare Relationship Manager for your region, Adam O'Leary to discuss your icare and workers insurance questions.
Adam will be able to respond to questions on topics including:
workers compensation claims
workers insurance policies or premiums
changes to workers insurance
icare initiatives.
or just discuss general education on Workers insurance
If required on the day Adam will make contact with our claims and policy teams who will be ready to receive our call, ensuring we can respond to your enquiry with the most appropriate staff member in a timely manner.
Please register for your your meeting slot using the session selector above, making sure to provide a brief description of the reason for your visit so Adam can respond accordingly.


If you have any questions feel free to email us at mobile.engagement@icare.nsw.gov.au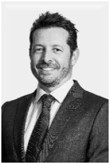 Adam O'Leary - icare Relationship Manager
Adam has over 28 years experience in the workers compensation industry. He has worked as a case manager and held senior management roles at large insurance companies and rehabilitation providers.

Adam is passionate about supporting businesses to promote safe and healthy workplaces, including harnessing the health benefits of good work for their employees returning from injury.

Adam joined icare in 2018 as a Relationship Manager. Working across Sydney and the south of NSW, Adam connects businesses with the information they need, and delivers education on topics our customers have identified for their regions.