Location
Dusit Thani Dubai
Sheikh Zayed Road
Dubai, Dubai
United Arab Emirates
Explore what will a post-pandemic world look like? Learn how an inclusive economic recovery starts with growth, jobs & equity at this event.
About this event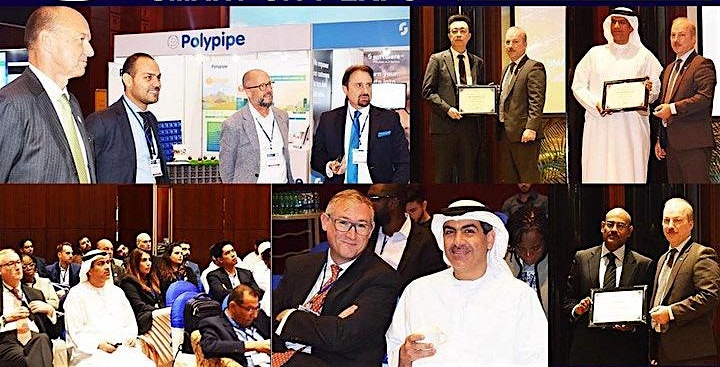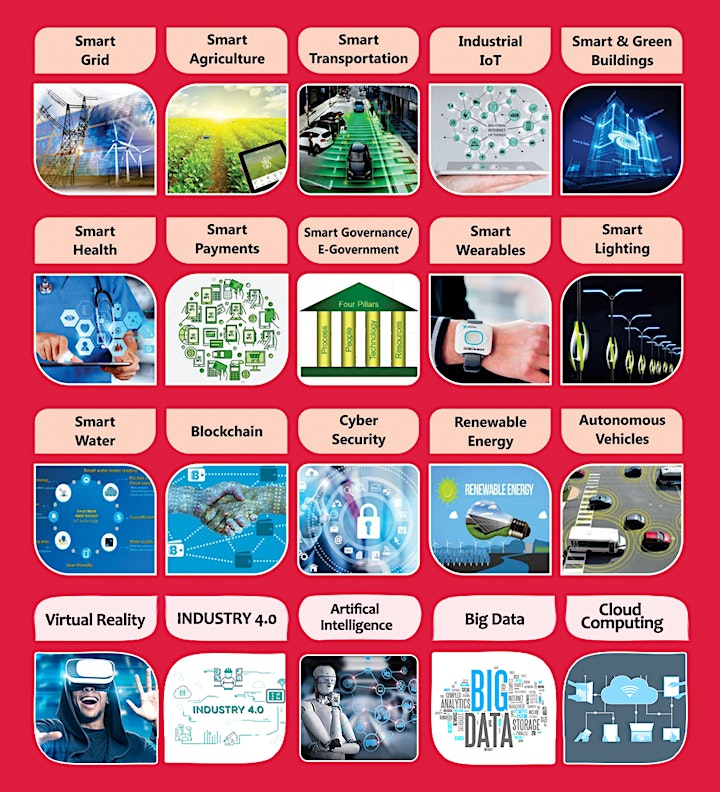 LIVE Event Link
28th March 2022 Session
https://zoom.us/j/98645579985?pwd=Y3VPQlM5SU51MVhzVm42eUlrUWlwUT09
Event ID via Zoom: 986 4557 9985
29th March 2022 Session
https://zoom.us/j/99836431008?pwd=VW00SlRBQzdwaWNDY1labit0L2pIdz09
Meeting ID: 998 3643 1008
Discover Future World Trends & Transition From Smart Cities to Metaverse powered by Augmented and Virtual Reality (AR/VR) at 13th International Smart City Expo. Explore How to Enhance the Liveability, Efficiency, and Productivity of cities at this event. Explore Case Studies of Metaverse, Smart City, Sustainable Economic Development, Business Intelligence, Internet of Things (IoT), Blockchain, Cybersecurity, Big Data Analytics, 5G, SmartCity Public Private Partnership (PPP), Sustainable Development Goals (SDG)s, Smart Utilities, Smart Health, Smart Transportation, STEM, Digital Marketing and Artificial Intelligence from World Renowned Speakers at this event. Explore how can smart cities handle cyber threats at this event? Explore Economic Development & Tourism using Virtual Reality & digital twins to provide a virtual history tour of the county for potential tourists at this event. Explore what will a post-pandemic economy look like? Learn how an inclusive economic recovery starts with growth, jobs, skills and equity at this event. Explore why the world needs to rethink primary healthcare after the pandemic at this event. Explore how to engage Citizens for Inclusive Futures: Rebuilding Social Cohesion and Trust through Citizen Dialogues at this event. Explore Digital Culture: The Driving Force of Digital Transformation at this event. Discover Circular Water Cities: A circular water economy for cleaner, greener, healthier, more prosperous cities at this event.
Register Tickets Here: https://www.eventbrite.com.au/e/13th-international-smart-city-expo-28-29-mar-2022-dubai-tickets-255582743867
Conference Program
09:30-10:00AM Opening Keynote Speech
10:00-10:30AM
Panel Discussion on How to Transition from Smart Cities to Metaverse
In the race towards the future, governments had been making efforts for smart cities until they encountered 'metaverse'. Cities, particularly in developing countries, are transitioning from analogue/conventional platforms to digital platforms. However, as 'metaverse' is going to be the new ecosystem for various interactions and a new target for various cities and states to accomplish. Metaverse will be no less than a movie scene, imagine your digital twin or your digital avatar going to work or visiting a public office on your behalf. Cities will altogether have a new definition where people will be meeting and communicating virtually. Developing cities in the metaverse requires loads of data to be brought into a digital form along with the help of GIS mapping. The Metaverse allows us to put the data to good use finally. The overlap between the virtual and real worlds will simplify our interactions with the government and save time and money. Simulated twins of our cities will quickly calculate the impact of changes and create a cleaner and less stressful environment.
Q. What changes will the Metaverse fire bring to Smart Cities?
Q. How to Develop Sustainable Smart Cities using Metaverse?
Q. Which City is expected to become The World's First Metaverse City?
Q. How The Metaverse Could Enable The Transition To Post-Pandemic Work in Smart Cities of the Future?
Panelists: Marouan Aouri, Chief Architect and Digital Transformation Director, Cognizant, UAE. Jorge Sebastiao, Co-Founder & Executive Director, Global Blockchain Organization, UAE. Frank Sheehan, CEO – Managing Director at HyperSphere, UK.
10:30AM-11:00AM Speaker Jorge Sebastiao,
Co-Founder & Executive Director, Global Blockchain Organization, UAE.
Topic: How Blockchain can Empower Smart Cities
Summary: The emergence of societal issues associated with expanding urbanization at the same time as the growing need to reduce public budgets are two of the primary reasons why smart cities are gaining so much attention. Advanced technology, including blockchain can play a key role in solving these societal issues and achieving efficient urban management. Blockchain enables network participants to exchange data with a high degree of reliability and transparency without the need for a centralized administrator. Cities have a variety of stakeholders and the exchange of data among stakeholders is essential for highly convenient urban services.
11:00AM-11:30AM
Panel Discussion on How Can Metaverse Reshape Businesses?
THE CONCEPT OF METAVERSE HAS TAKEN THE WORLD BY STORM IN THE PAST FEW MONTHS. CAN IT BE A REAL GAME CHANGER FOR BUSINESSES OR IS IT ALL JUST SMOKE AND MIRRORS?
Q. How Brands Can Enter the Metaverse?
Q. How Will Metaverse Reshape E-Commerce Forever?
Q. How Will Metaverse reshape the corporate world?
Panelists: Frank Sheehan, CEO – Managing Director at HyperSphere, UK. Marouan Aouri, Chief Architect and Digital Transformation Director, Cognizant, UAE.
11:30AM-12:00PM
Speaker Frank Sheehan,
CEO – Managing Director at HyperSphere, UK.
Topic: Importance of AI and Seamless Integration in City Operations & Governance.
Summary: With digitisation of various public services, more and more real-time and historical data becomes available to municipalities, businesses and transport operators. In order to make use of this data in a short timeframe, computing and decisions will need to be more frequently delegated to AI - from traffic light and parking sensor management to utility and housing. According to UITP report "Moving forward with artificial intelligence in public transport", AI is already used for 25% of real-time operations management and customer analytics and 21% of intelligent ticketing systems and these percentages will continue to grow.
12:00pm-12:30pm
Panel Discussion on The Cyber Security Challenge of Protecting Smart Cities.
Smart Cities are the Future of urban living, harnessing the power of three D's-digital technologies, data and design thinking- to boost the efficiency and effectiveness of city services. However, this new wave of digital transformation also brings new cyber risks that could fundamentally impact the existence of smart cities. Creating and building a "Secure Smart City" requires strong Private Public Partnerships that incorporate people, policies, processes and technology from both government and industry into the overall strategy process. Smart Cities integrate transportation, health, energy, water resources, waste collections, smart-building technologies, and security technologies and services.
12:30pm-1:00pm - Networking Break
01:00PM-01:30PM
Panel Discussion on How the Metaverse could Reshape the Real estate Landscape both Virtually and in Reality in Smart Cities.
As the concept of the Metaverse is taking the world by storm, how does buying real estate with metaverse sound? Experts believe the metaverse will remove barriers for inspecting and buying home, and whether having an all-cash offer might make or break a deal. If tech in the metaverse improves, home buyers will have to decide maybe in a matter of minutes instead of hours and days whether to buy a home in a highly competitive market such as Dubai, San Fracisco and Florida. We can also Enter the world of virtual real estate with Metaverse. This is where you'll find a bustling housing market just like the one in real life. Everything can be found, from estate agents, renting agreements, and even land barons. Except, it's all in the virtual space: a farcical concept a few decades back, but today, a growing reality.
01:30pm-02:00pm Speaker Marouan Aouri,
Chief Architect and Digital Transformation Director, Cognizant, UAE
Topic: Connected vehicles, autonomous drones, and Smart Cities become our new reality
02:00PM-02:30PM
Panel Discussion on How Does Smart Healthcare Service Affect Resident Health in the Digital Age?
With the emergence of the digital age, smart healthcare services based on the new generation of information technologies play an increasingly important role in improving the quality of resident health. Digital transformation in healthcare is the positive impact of technology in healthcare. Here's why: Telemedicine, artificial intelligence (AI)-enabled medical devices, and blockchain electronic health records are just a few concrete examples of digital transformation in healthcare which are completely reshaping how we interact with health professionals, how our data is shared among providers and how decisions are made about our treatment plans and health outcomes. Innovation is the name of the game here, with the main goal of streamlining physicians' work, optimizing systems, improving patient outcomes, reducing human error, and lowering costs through amazing web and mobile experiences.
Q. What is the impact of smart healthcare services on resident health?
Q: Through what mechanisms do smart healthcare service influence resident health?
Q. What is The importance of Big Data in Healthcare?
Q. What Role Blockchain can play for better management of electronic health . records?
Q. What Role Virtual Reality (VR) can play for Treating Patients?
02:30PM-03:00PM Speaker Mohamed Sadek,
Founder COM-IOT.
Topic: How AI can play a significant role to ensure city residents are safe and secure
03:00PM-03:30 PM
Panel Discussion on Smart Energy & Future of Utilities
With the energy sector reeling from a global energy crisis and still building back from the pandemic, the route to Net Zero has never been more complex. Now is the time to rewrite your strategies, restructure transformation agendas and reset the short-term milestones needed to get to 2050 with network flexibility, digitalised CX, smart meters, customer engagement and EV product offerings. The aim of this panel discussion is to provide guidance on emerging technologies and innovation benefits with a focus on decarbonisation, affordability, accessibility and reliability of utilities. The panelists will discuss about setting out a smarter route to net zero for energy retail, grids and metering. The panelists will discuss trends, share best practices and showcase next generation technologies and products in smart energy and smart cities domains.
Q. Where does the future lie in terms of smart energy in the region?
Q. What is The role of utilities in realising Net Zero?
3:30PM to 4:00PM
Dr. Hafiz Yasar Lateef,
Smart Cities Innovation Team Leader (Former), Bundaberg City Council, Australia.
Topic: What Governments can do to ensure Smart Cities are Secure by Design?
04:00-04:30 PM
Panel Discussion on The Future of Sustainable Transportation in Smart Cities
Changing the way we move is essential if we want to build a better future for people and the planet. And even though the COVID-19 pandemic has thrown the transport sector into disarray, the crisis also provides a rare opportunity to build back better and transition toward green, resilient, and inclusive mobility. Using the current context as a starting point, panelists will explore how we can reimagine transport to help address climate change and support a lasting, sustainable recovery. Moreover, the panellists then move on to discuss a number of topics, including: * A shift to customer-centricity * New fuel options, including the promise of hydrogen * The introduction of new modes into the transport mix * Data: are we keeping up, or are we drowning in it? * The pandemic and transport.
Q. What will the collective future of transport look like?
Q. What are the current barriers to transport for citizens?
Q. How governments are reimagining public transport in wake of the pandemic to meet climate, health and equity goals
Q. What are you most excited about in the future of transport?
Q. How to achieve climate-centered mobility for a sustainable recovery?
Q. How digital innovation and technology advance road safety education and lifelong learning?
04:30-5:00PM
Panel Discussion on Circular Water Cities
Circularity, with water at its core – where all materials in water and water itself are re-used, thereby minimizing waste from drinking, sanitation, irrigation, heating and cooling – should be a city's key focus. Water plays an important role in creating a more sustainable cityscape- the quality and amount of water an urban area uses, reuses and exchanges with the wider watershed is intrinsically linked to the health of the local environment. Circular water cities would find innovative ways to capture and store water for future use, instead of channeling it away. These cities would treat and reuse water in continuous loops between water users, without any wastage.
Q. How can we create circular cities that have water at their core?
Q. What are the opportunities to make water more circular?
Q. What is the role of local leadership, mayors and stakeholders in linking the blue and the circular agendas?
DAY 2
10:00AM-10:30AM
Speaker: Amir Ghaly,
Vice President Regional Growth MEA at Centili.
Topic: How Smart Payments Can Transform FinTech & Urban Living in Smart Cities.
10:30PM-11:15 PM
Panel Discussion on The Role of Circular Economy in Green Recovery Plans and Measuring Progress in Cities and Regions
The COVID-19 crisis highlighted the unsustainable nature of certain environmental and social trends and led to a reconsideration of current production and consumption patterns, including for mobility, material use and food. Several national governments are adopting green recovery initiatives, but the role of cities in these strategies and the extent to which these packages will drive the circular economy remain unclear. Building on case studies on the circular economy at the various national and local levels, the session will discuss the role of cities and regions within COVID-19 recovery plans and how they can establish a governance system that enables the circular transition and helps measure progress.
Q. How does the circular economy feature in green recovery plans at local, national, regional and global levels?
Q. How can multi-level governance and coordination help implement such plans effectively?
Q. What tools can cities and regions make available to stakeholders to transition to a circular economy as part of their recovery plans?
Q. How can cities and regions use available monitoring and evaluation tools to advance their circular transitions?
Q. What is needed to guide effective decision-making and evaluation of circular economy policies at different levels?
11:15-12:00PM
Panel Discussion on How Digital Power can accelerate the world's sustainability goals?
Twentieth Century technology, specifically mechanization and other industrial processes, got us into the climate change conundrum. Can 21st Century data and digital technology help us get out of it? Achieving ambitious sustainability goals requires a systemic approach to transformation—one that takes a 360-degree view of the challenge. Building sustainability as a competitive advantage, however, requires integrating technology and data from the very beginning.
12:00PM to 12:30PM
Speaker Khaldoun Aboul-Saoud,
CEO Quantasmart.
Topic: Case Studies of IoT in the UAE
12:30PM -01:00PM Networking Break
01:00PM-02:00PM
Panel Discussion on The Future of Work in 2022
Disruptive innovations are creating new industries and business models, and destroying old ones. New technologies, data analytics and social networks are having a huge impact on how people communicate, collaborate and work. As generations collide, workforces become more diverse and people work longer; traditional career models may soon be a thing of the past. Many of the roles and job titles of tomorrow will be ones we've not even thought of yet. One thing is clear about work: it has changed dramatically over the past two years. But the questions that are much more complex, and on all of our minds, are:
Q. What will the future of work look like in 2022 and beyond?
Q. How are disruptive technologies going to affect the talent your business needs?
Q. How can you Humanize the Future of Work?
Q. How can you attract, retain and motivate employees?
Q. How is HR going to change as a result of digital transformation of Businesses?
02:00 PM to 02:30PM Speaker Zafar Imran,
CEO, ZiCON Cloud
Topic: Digital Transformation of Everything
02:30PM-03:00PM
Thomas NG,
CEO & Managing Director, NG GLOBAL FZ LLC
Topic: Sustainable Digital ECO System for A Smart City
03:00PM-03:30PM
Panel Discussion on Open Data & AI as a Success Factor for Smart Cities
03:30PM-04:00PM
Panel Discussion on FinTech & Metaverse.
4:00PM to 4.30 PM Speaker Misha Mittal
Strategic Planning & Management of Urban Developments / Urban Planner / Architect
UAE
Topic: Smart Urban Planning Case Studies in Abu Dhabi
4:30PM to 5:00 PM
Speaker Prof. David Provenzani,
Managing Director, ARCHITALY.
Topic: JET CAPSULE: The New Generation Of Smart Water Mobility Vehicles
Smart City Awards Session
The IoT and Smart Cities Awards will serve the purpose of international appreciation and recognition for start-ups, entrepreneurs and corporates involved in IoT and Smart Cities Application Development. The highlights of Smart City Awards 2019 can be found on the following link: Smart City Awards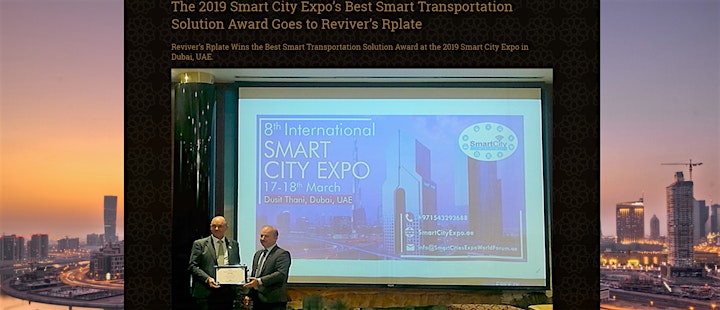 Categories for IoT and Smart Cities Projects
We present 10 categories of project entry for both Start-ups and Established Companies. These categories include:
· Best IoT Start-up
· Best IoT Established Company
· Best Smart Cities Start-up
· Best Smart Cities Application Established Company
· Best Smart Grid Startup
· Best Smart Grid Established Company
· Best Smart Health Startup
· Best Smart Health Established Company
· Best Smart Transportation Startup
· Best Smart Transportation Established Company
Future-Tech Workshops
Smart City Expo 2021, Dubai also presents various workshops on innovative technologies such as 5G, Data Analytics and Smart City. The details of these workshops can be found on the following links: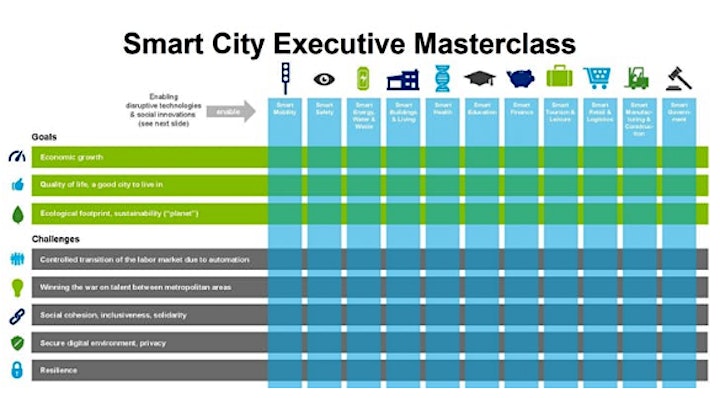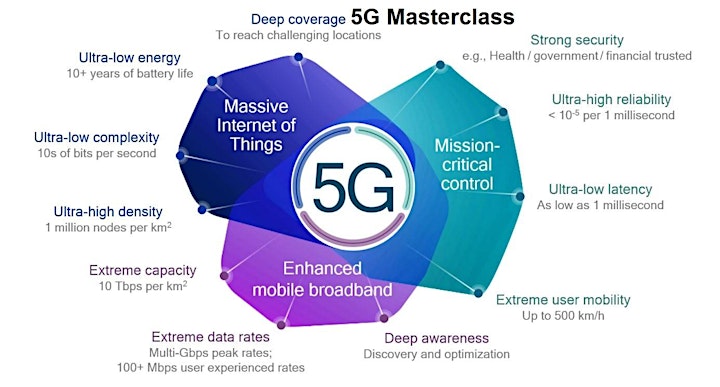 Business Intelligence (BI) Conference Session
Explore how to transform data into actionable intelligence that informs an organization's strategic and tactical business decisions at Future Business Intelligence conference session.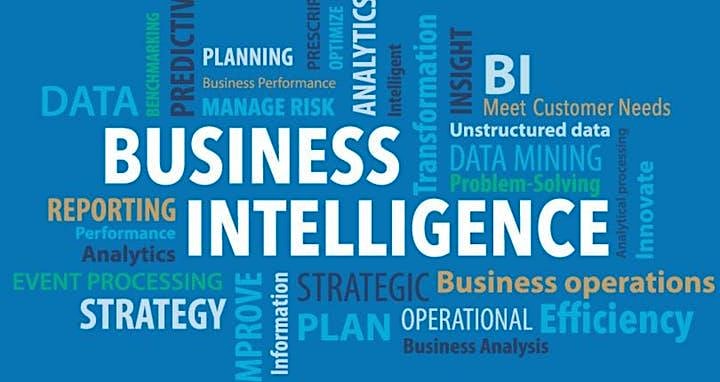 Digital Transformation Conference Session
Digital transformation is on every organization's agenda. Digital transformation is all about using technology to better solve customer problems. Emerging technologies like AI and machine learning play a big part in helping IT innovate and improve business outcomes. Explore cutting-edge case studies of Digital Transformation of Business at Digital Transformation Conference Session.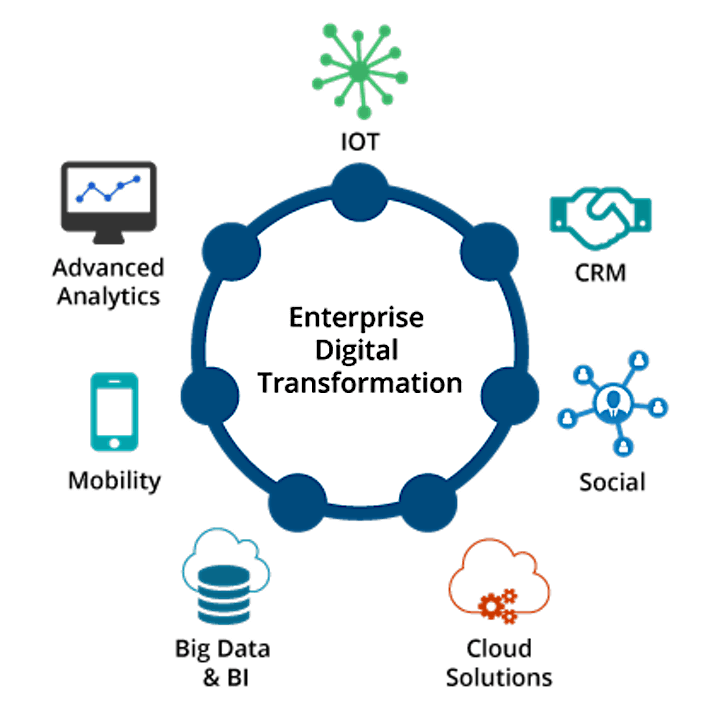 Smart Transportation Conference Session
Explore opportunities and challenges posed by a number of technology developments and how these could change customer mobility, and the capabilities of transport providers:Technology-enabled mobilityWorld-class mass transit for our customersMore service possibilities with connected and automated vehicles (CAVs)Using drones to support the future transport taskTransport powered with alternative fuels.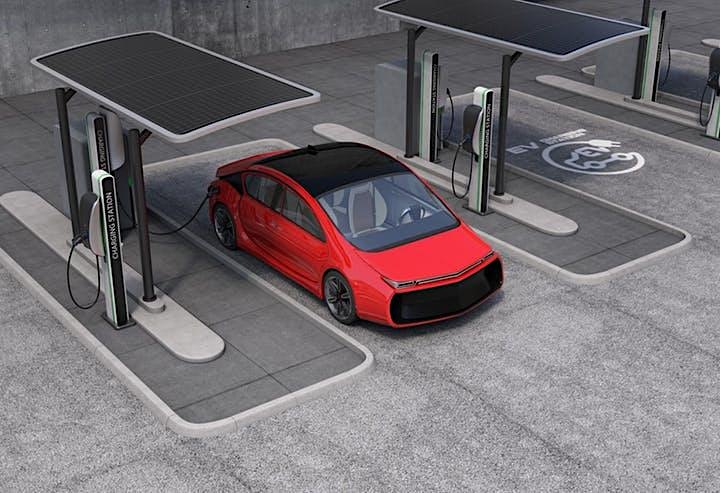 E-Commerce Conference Session
E-commerce is growing rapidly, with worldwide sales anticipated to be $4 trillion in 2020. The evolution in e-commerce can be partially credited to the developments within innovative payment methods such as e-wallets, new payment options, in-app purchasing, and peer-to-peer lending and payments (like Venmo and even Facebook cash). Explore how consumers can utilize emerging payment methods for online payments security, accessibility, convenience, and efficiency at Future of Payments conference session.
Smart Buildings Conference Session
The Future of Buildings belongs to buildings with sensor networks that can monitor electricity and water usage in real time, track sustainability performance and interact with other parts of the smart city. Data collected and insights generated by smart building technologies can lead to changes in facilities management that reduce energy consumption for climate and sustainability goals and help improve public health and safety. On the surface, Amazon and Google compete fiercely for smart home dominance. In just a few years, both have carved out leading positions with devices like voice-activated speakers, smart thermostats, connected doorbells—the stuff that excites consumers.
Explore emerging Smart Building Technologies at Future Buildings conference session.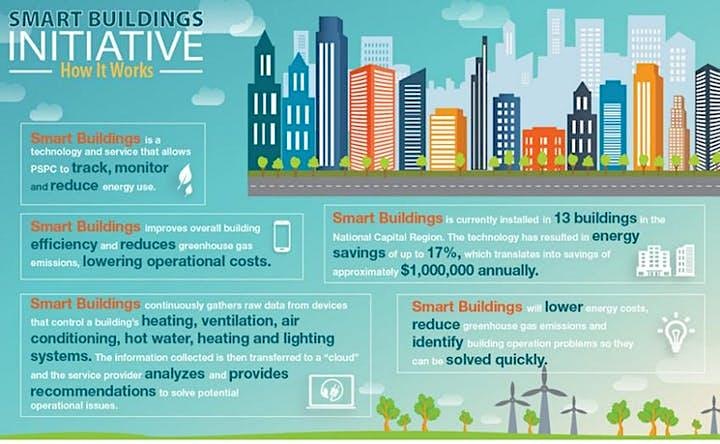 Smart City Conference Session
Smart City conference session will enable you to understand Digital Transformation of Urban Services through the utilization of Big Data Analytics, Internet of Things (IoT), Blockchain, Smart City Financing Models, Public Private Partnership, Cybersecurity and Artificial Intelligence.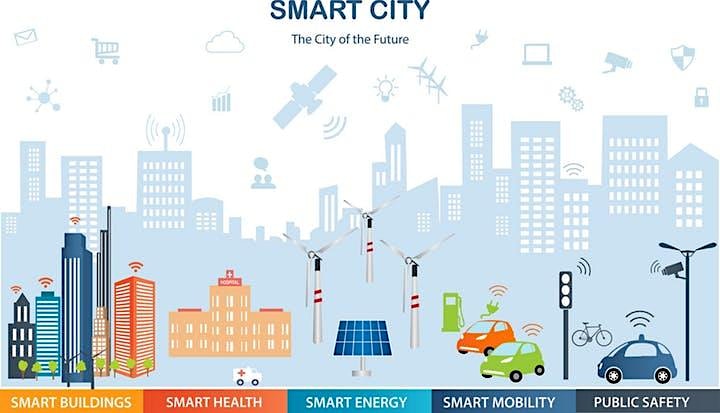 Blockchain Conference Track Session
Learn how to transform your business and digitize your transaction work flows using Blockchain at Blockchain conference session. Blockchain allows businesses to transact more smoothly and efficiently.
Artificial Intelligence Conference Session
Explore numerous applications and huge possibilities in the field of Artificial Intelligence (AI), which continues to expand human capability beyond our imagination at AI conference session.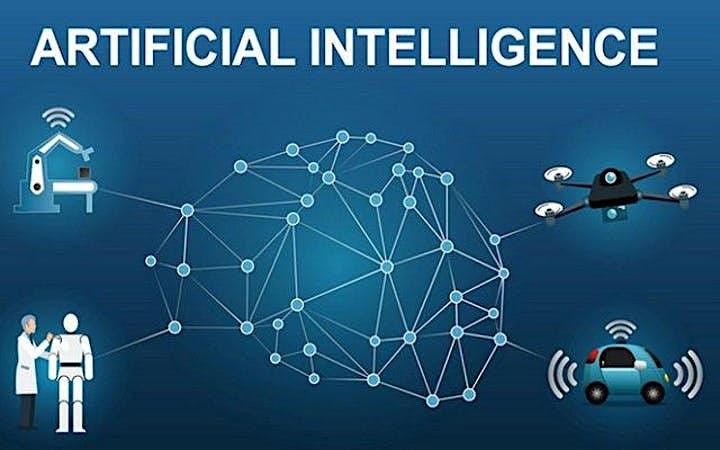 Smart Utilities Conference Session
Are utilities prepared for what is coming, do they have a viable strategy in a changing marketplace? On the one hand there is the smart home but on the other are the disruptive activities of technology companies like Amazon and Google and other stakeholders like Enel, Engie, and Shell Energy. Collectively, the changes in the industry go deeper, wider, and portend a much different energy landscape over the horizon. Explore various case studies of emerging Smart Utility Systems at Future Utilities conference session.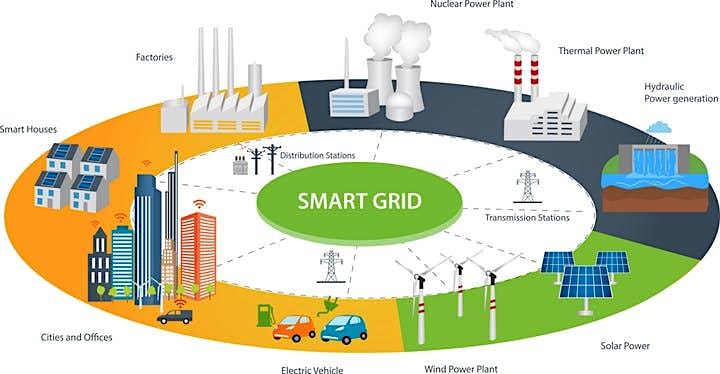 Cybersecurity Conference Session
Cybersecurity should be a major concern for every organization in business today. Cybercrimes affect all types of organizations (large, small, well-known, private, public, etc.) and seem to be making news headlines nearly every day. The impact of a breach on your organization can mean significant profit loss, regulatory fines, reputation destruction and the loss of valuable customers. When customers trust your organization, you are expected to protect their customer data. That's why organizations need to learn how to collect, properly utilize and eventually eliminate customer data, all while maintaining robust security posture.Explore how organizations can be transparent, prepared and vigilant for cybersecurity threats at cybersecurity conference session.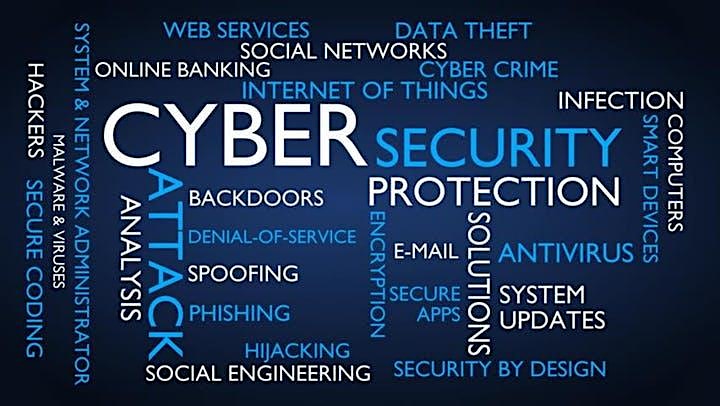 Who Should Attend?
Smart City Expo 2020, Dubai is designed for all the people involved in local, state and Federal government decision making and analysis. Moreover, this event is also beneficial for private sector companies which want to participate into the development of smart cities. The executives from the following categories are suitable for this course:
Local, State and Federal Govt. Professionals
IT Engineers, CIOs and CTOs
Strategic Development Personnel
Researchers & Students
Professionals Working on Public private Partnerships
Project Managers
Urban Planners
Economic Development Professionals
Media Professionals
Government Employees
Media
The 2019 Smart City Expo's Best Smart Transportation Solution Award Goes to Reviver's Rplate
http://www.the-private-office.com/2019-smart-city-expos-best-smart-transportation-solution-award-goes-to-revivers-rplate/
Contact Us:
Smart City Expo 2022, Dubai is organized by Smart Cities Expo World Forum Team. The details of Smart City Expo can be found on the following links:
Email: Info@SmartCityExpo.ae
Registration
Register Tickets Here: https://www.eventbrite.com.au/e/13th-international-smart-city-expo-28-29-mar-2022-dubai-tickets-255582743867