Triple Gold Medalist Rugby Union player Riley Batt and his team are taking on the Rabbitohs NRL Legends in a fun game of Wheelchair Rugby
About this Event
Play4Jake Wheelchair Rugby
When Team Play4Jake caught up with Riley Batt, there was no hesitation of Riley putting together a team to take on the South Sydney Rabbitohs Legends in a 'friendly' game of wheelchair rugby.
Jake who trains when he can with Riley, told us there is nothing more terrifying than seeing Riley hurtling towards you in his wheelchair.
In fact, Riley is the one who organsied Jake's wheelchair when he could no longer walk.
Come and join us...
Rugby Union or NRL - who is going to win??
The event is being held at Port Macquarie Indoor Stadium.
Doors open: 9 am.
The first game kicks of around 9.30 am.
The canteen will be open for bacon and egg rolls, coffee and other items for a great start to the day.
Image credit: https://www.instagram.com/ryleybatt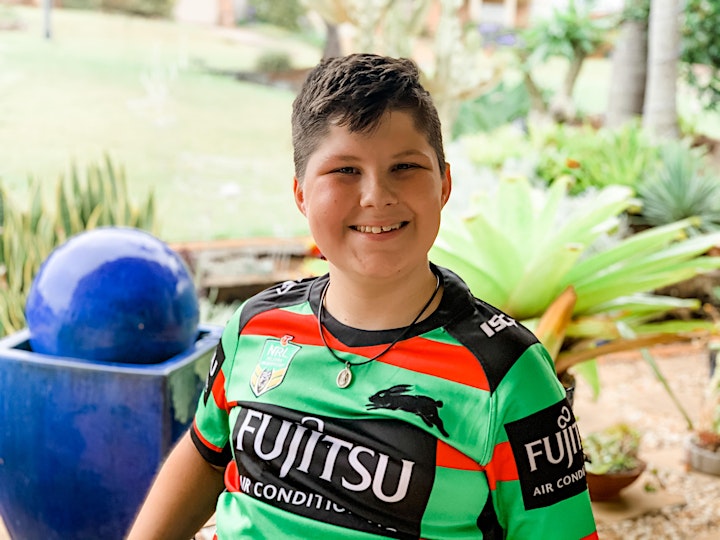 Meet Jake
The charity event is raising funds to support Nyky and Jake, along with EnGeneIC, who can then support other families with children experiencing the devastating effects of cancer.
Jake is a world first teen and the world first patient with Osteosarcoma to receive this breakthrough technology right here in our region and country.
Jake is now in a wheelchair, and along with Ryley Batt – Australian Gold Medal Paralympian Rugby Union Player, has been spending time at the local indoor stadium going through some training schedules, working on Jakes physical and mental health.
Ryley and his crew have been nothing short of amazing supporting Jake. With that said, Jake can no longer play team sports as any other teenager can, which means that we, who are on teams and who do play sport, can play4Jake…in fact anyone can join in.
Team Play4Jake are collaborating with local venues, and businesses, we are giving back to the community in a time where the COVID pandemic has caused a lot of stress for many and to raise money for cancer research, and help Nyky and Jake in the coming year.
The EnGeneIC Cancer Research Foundation is a registered charity with the Australian Charities and Not-For-Profit Commission (ACNC) and is endorsed as a Deductible Gift Recipient (DGR1).
Every donation (ticket) made over $2 is tax-deductible.