Description
"Honouring the Past, Transforming the Future: The Challenge to Permaculture"
Event details:
The concept of Permaculture was developed in Tasmania in the late 1970s by Bill Mollison and David Holmgren, as a positive and proactive response to the many pressing social and ecological challenges of our time. From humble beginnings, Permaculture has spread to just about every corner of the globe, is being practiced in many different climates and applied in settings ranging from urbanised cites to rural communities. Permaculture is a holistic design system for creating sustainable human settlements and is based on ethics and principles that can be applied to all facets of our daily lives from food systems, the built environment, through to governance and economics.
Despite these origins there has not been a Permaculture Convergence held in Tasmania and the beautiful North West, with iconic tourist attractions is an ideal location to bring Permaculture back to its birthplace. Over the past 40 years, there have been many inspiring Permaculture endeavours from creating fertile oases in arid landscapes, through to reinvigorating urban backyards and building stronger community connections. Yet, there is still much to be done in working toward an ecological sustainability and socially just presence on the planet. This convergence will provide a unique opportunity for you to draw upon the wisdom and insight of the pioneers of Permaculture (such as David Holmgren) and share your passions, skills and knowledge with others who are seeking to create a sustainable future.
In responding to the question 'What role or contributions can Permaculture make to a sustainable future?', the convergence program has been designed to uncover the leading edge in thinking and practice in all facets of our daily lives. We look forward to you joining us for this challenging and fun filled event.
---
Specifics:
Full Conference Registration includes: 3 days of inspiring conference activities, some transport, on-site camping, 3 breakfasts, 3 lunches, and 2 dinners.
Please note that the Welcome Dinner on 9 March MUST be booked seperately ($40).
Lots more information about APC 12 and the festivities around it available from our website: http://www.apc12tas.com/
If you are interested in volunteering or otherwise being involved in the event planning process, please email coordinator@nwec.org.au or phone Julie Norbury on (03) 6425 6928.
Terms and Conditions:
Payment prior to the conference is mandatory for attendance. There will be no ticket sales at the door.
Registration can only be accepted with the completion of the registration form and full payment of appropriate fees.
On completion of your registration, a link to a pdf tax invoice will be emailed to you. Please retain a copy for tax purposes if needed.
Cancellation policy
Notification of cancellation must be provided in writing to lissa@slt.org.au
Cancellations received on or before Friday 27 February 2015 will receive a refund less 20% administration fee. Cancellations received after Friday 27 February 2015 will have the option to substitute a delegate as no refunds are available after this date.
Program changes
The organisers reserve the right to make changes to the program and speakers, or to cancel sessions if enrolment criteria are not met or when conditions are out of their control.
Registration
Early registration is appreciated — registrations WILL CLOSE AT 10pm, 30 November 2014.
Final registrations will close at 11:59pm, Sunday 15 February 2015. This will allow the organising team to finalise catering and other arrangement for the gathering.
We look forward to seeing you in Penguin. Just a reminder, no tickets at the door, this is a pre-paid event.
APC12 proudly brought to you by:


APC12 proudly supported by: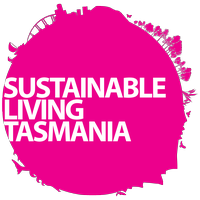 Organiser of 12th Australasian Permaculture Convergence
For more information or questions about this event, please contact NWEC by email coordinator@nwec.org.au or phone Julie Norbury on (03) 6425 6928.