Event Information
Location
Murrays Art & Framing
485 Ruthven Street
Toowoomba City, QLD 4350
Australia
Refund policy
Contact the organiser to request a refund.
Eventbrite's fee is nonrefundable.
New Dates: 29 - 30 January 2022 This is a 2 day workshop for adults.
About this event
New Dates: 29 - 30 January 2022
Description
Artist, Roslyn Hartwig hopes you will catch some of the wonder, joy and freedom that is Watercolour. Of all the painting mediums, it is one of the most unique of all the painting mediums. With it, you can paint as much detail as you like or use a free and loose style or anything in between. The really unique experience is when you not only learn to 'control' this medium, but to work 'with' it.
Watercolour painting is a big topic, Roslyn wil break it down into hour-sized portions to get you started.
Come and learn about this interesting medium from an experienced tutor, who also delights in the opportunity to play with watercolour.
This workshop is a 2 day workshop from 9am to 4pm on Saturday 15th and Sunday 16th January 2021.
Don't want to pay online? Give us a call on 07 4632 2727.
Materials are not included in this class, to view the materials list please click here.
*** Murray's Art and Framing has a full selection of art supplies, if you need them for your materials list ***
Murray's Art and Framing and Myart Studio comply with the Government contact tracing requirements for more information go to:
https://www.covid19.qld.gov.au/updates/important-changes-to-record-keeping-for-contact-tracing
Participants will be required to sign in.
About the Tutor: Roslyn Hartwig
I am on a quest for excellence.
This desire for excellence has developed over the past several years as I have pursued my interest in painting and drawing in both the studio and on location. After the many years between going to school art and a local art group in 1998, I have now progressed to being a professional artist. This is an attitude as much as a working title.
As a professional artist, I have held 4 solo exhibitions, received many prizes and sales in art competitions and shows, and in 2018 & 2019 have had paintings selected for FabrianoInAcquarello in Fabriano, Italy.
My passion is for painting in watercolour, but I also enjoy working with oils and pastels. Painting water has been something that I have always been attracted to, because of the challenge of depicting convincingly it's many ways of behaving. Having said that though, I have painted a wide array of subjects, from trees, landscapes, florals, buildings to dancers, portraits and more.
Another joy is sketching on location (or en plein air). While on holiday or just out and about with some time on my hands (a rarity!), I take a sketchbook, my travel palette and brushes, a waterproof pen and find something of interest to draw/paint. Since I am usually not too fussy about what I do, my journals have an eclectic mix of different subjects, media and techniques. This is a great way to hone my drawing skills and to be totally 'in the moment' wherever I am.
And then there is tutoring…
I have taught watercolour regularly at Murray's Art & Framing over the last 12 years, mostly 6-8 weeks courses featuring just one subject per term. The most popular have been 'Step by Step W/C Techniques'; 'Sea & Beach', Rocks and Rivers, People in action, Florals, Light & Shadows, Colour Explorations, Landscapes and Pen & Wash – a course requiring us to go to locations around the city. These and others have been on offer and I usually run 2-4 classes per week.
My experience in dealing with students of all abilities is now extensive. I try to break down each subject into manageable pieces of the painting puzzle, while explaining things like how I hold and work with my brushes and palette, choose colours, look at photos and change them with my 'artist eyes' and when possible, how and when to finish a painting.
I have found that the attendees are most often very friendly and supportive of each other and the classroom atmosphere is conducive to being creative, fun and relaxed. I use encouragement as my tool of choice and constructive guidance when talking about student's artwork. I find that it is often the participant's own expectations that cause them the most 'grief', wanting to make 'perfect' paintings instead of just using the workshop as an opportunity to learn as much as possible to practise at home.
On occasion, I am asked to teach at other art groups in places like Roma, Injune, Chinchilla and I enjoy the chance to do weekend workshops with artists in these locations. I have tutored at Toowoomba McGregor School in 2017 and 2019.
Website: www.roslynhartwig.com.au
Instagram: roslynhartwigartistaustralia
MyArt Studio Workshop booking and cancellation policy
The 16 Duggan Street entrance to the classroom will be opened 15 minutes prior to commencement of the class. Students are responsible for their own artists materials unless otherwise stated. A materials list is available for each class and will be emailed to you once your booking is confirmed. Materials lists are also available on our website.Tea and coffee will be provided, and students have access to the kitchenette and toilet facilities. No parking facilities provided. Street parking is time limited and shopping centre parking is at your own expense. Classes with outdoor activities are attended at your own risk.
Fees
Please book into a workshop at least one month prior to its commencement if possible. This will secure your spot in the class and allow us to confirm tutor bookings. If there are insufficient number workshops may be cancelled.
Cancellation of enrolment by you
If you choose to withdraw from a course or workshop up to one month before its commencement, you will be charged a $25 administration fee. The remainder (minus Eventbrite fees) will be refunded. If you choose to withdraw from a course or workshop within 1 month of its commencement, you will be charged a $25 administration fee and the remainder (minus Eventbrite fees) will only be refunded if the position can be filled.
Missed Classes
Once a workshop has commenced there are no refunds. MyArt Studio cannot accept responsibility for changes to students' personal circumstances that prevent attendance. Classes missed are the student's responsibility and are non-refundable. Students are not entitled to a discount or 'make-up' class if they miss a class for any course they are enrolled in.
Cancellations of workshops by us
In the event of a class being cancelled due to insufficient enrollments, a full refund will be given.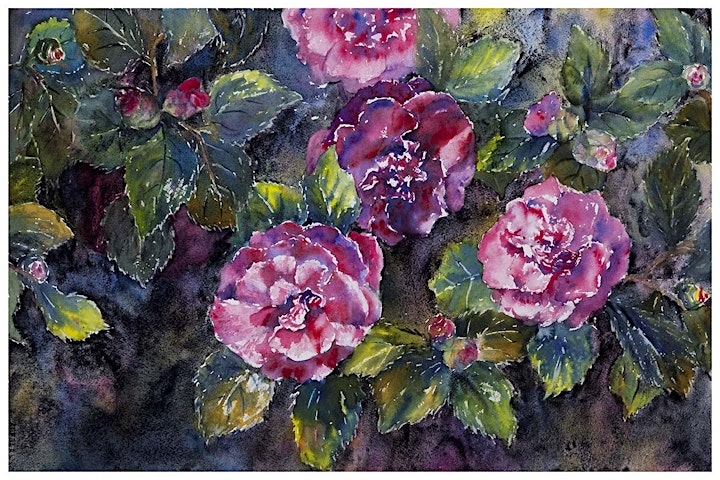 Date and time
Location
Murrays Art & Framing
485 Ruthven Street
Toowoomba City, QLD 4350
Australia
Refund policy
Contact the organiser to request a refund.
Eventbrite's fee is nonrefundable.