Description
We recently held a 2 hour mindfulness workshop and it was so well received that we are now holding a 1/2 day workshop to give you even more tools and exercises to help take mindfulness to the next level. You do not need to have attended our last workshop to do this workshop.
This 4 hour workshop is a quick and easy way to gain the numerous benefits of Mindfulness. Unwind, learn and experience a full repertoire of techniques that result in Mindfulness. You will learn a range of meditation techniques, breathing techniques, four simple Qigong exercises & some Tai Chi moves that can totally change your life. Peter will be sharing with you all the secrets that did save and transform his life.
Need indicators -
Create well-being, innovation and productivity in your work place

Learning of powerfule new skills to enhance emotional intelligence, focus and engagement

Enhance engagement and unleash creativity by encouraging a greater sense of purpose and meaning

Improvement in productivity and performance with practical strategies that reduce stress, minimise conflict dealing with distraction and reduce fatique
Outcomes -
Reduce stress through developing mindfulness based techniques

Improve ability to remain calm in difficult situations

Increase ability to listen and accept multiple perspectives

Increase energy levels

Improve well-being by increasing resilience and postive relationships

Increase the ability to connec and engage with others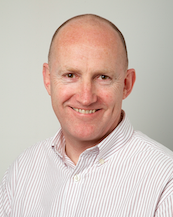 About the presenter Peter Bliss:
Peter Bliss is a mindfulness and human behaviour coach, an international keynote speaker and a licensed Demartini facilitator. He combines ancient philosophies, neuroplasticity and epigenetic science based research and his own corporate experience to help individuals and businesses gain focus, clarity and direction.
His educational background is in Mathematics, Science, Psychology and Marketing and he is currently doing a Masters in Human Behaviour. He is a certified meditation, Tai Chi and Qigong teacher and a father of 5.
Prior to founding his company Business is Bliss 12 years ago, he was MD of a company for 6 years and also worked in senior management and marketing roles with large blue chip multinational companies for over 20 years.