11th Bi-Annual Digital Disconnect Marketing Retreat

Friday, 2 March 2018 at 11:00 am

-

Sunday, 4 March 2018 at 4:00 pm (AWST)
Event Details
Meals + Accomodation + Facilitation included in price. 
When we clear the clutter from our lives, we make way for inspiration.
Demands from work, from your partner, from your children, your friends, your family, your hobbies and demands from your home. They become overwhelming. They are the reason you can't find the time with a clear mind to sit and think about your advertising campaign. How do you find the same passion you once had? or how do you get it right? or how do you make the most impact?
My Digital Disconnect Retreat gives you the space, the time, and the environment to do exactly what you need, all with my expert advise and leadership included.
You will learn to minimise the time you spend on social media advertising and maximise your results by learning how to create ad's that convert.
You will learn how to build a community, gain trust and increase your brand awareness, allowing you to gain an incredible ROI.
I will lead you through the stages of developing and implementing different Facebook advertising campaigns all without the stress of external influences, including technology. It is by removing ourselves from technology and getting into a natural setting that we are able to clearly see our passions that define our business.
Through my unique disconnect-to-reconnect process you will find the space in between where the breakthroughs happen, those ah-ha moments where you see your business with fresh eyes, and your business evolves.
These are the reasons we went into business. These are the reasons we get out of bed in the mornings. Only then are you ready to tell the world.
If you are a small business owner, a marketer, social media professional, digital strategist or if you are looking for the inspiration you once had for your business, and you are looking to run more effective ad campaigns, then this is for you.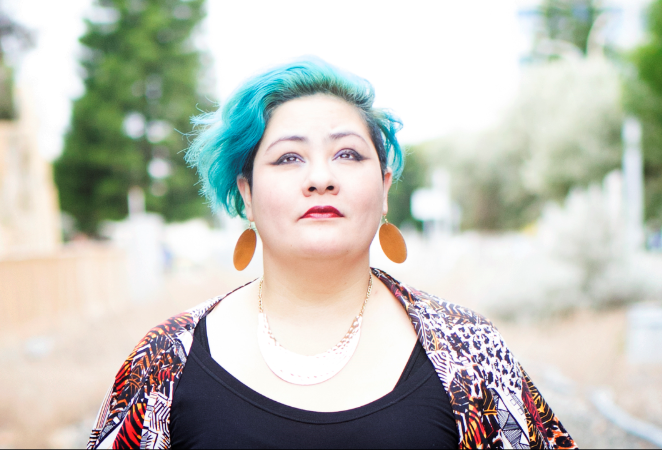 About your Facilitator Ming Johanson:
I've been running my own business training people in how to use their technology & social media to better promote themselves online & offline.
I've grown from a one man band to a marketing team of four, giving me the freedom to work with charities & on projects that feed my passions.
Marketing doesn't have to be a chore or a burden & when done right gives you the freedom to focus on the things that are important to you.
It's not about the amount of time you spend on your technology, it's about using your time & your tools efficiently.
Nice things other people have said about me:
"Ming is awesome! Her understanding of the computer world and social networking sites is amazing! Her ability to translate the technical mumbo jumbo into something that everyone can understand is hugely appreciated! And the fact that she has a wonderful personality, is able to have a face to face conversation and put down the technology is a credit to her and her business."
- Louise O'Reilly, O'Reilly Hire Co
"Ming is a superstar Facebook trainer - a nerd who likes people and speaks plain English."
- Jo Saunders, Wildfire Social Marketing
"I am like Luke Skywalker in the classic "Empire strikes back" when he meets Yoda (who i see as you). Thank you Yoda for keeping me away from the dark side of social media and putting my celebrancy business in the right direction. Ming, may the social media force be with you.
- Brad Whitelock, Wedding Celebrant
"Here be The Oracle, and she's friendly too. That's right, smart and social skills too, a rare find."
- Andrea Biondo, Galactic Scientific
"Ming has a proven track record in her field and as an added bonus is an absolute fun person to learn with."  
- Kate Ryan-Taylor, Build Your Own Website
When & Where

Soldiers Cove - Inlet
10 Winjan Place
Dudley Park, Western Australia 6210
Australia

Friday, 2 March 2018 at 11:00 am

-

Sunday, 4 March 2018 at 4:00 pm (AWST)
Add to my calendar
Organiser
Through social media, technology and the power of disconnect, we inspire and empower true connection globally that creates space, flow and abundance in people's lives.