Collective action on climate change - it's our shared responsibility
An evening with Dr Anne Schwenkenbecher on the need for collective action to tackle the climate crisis.
About this Event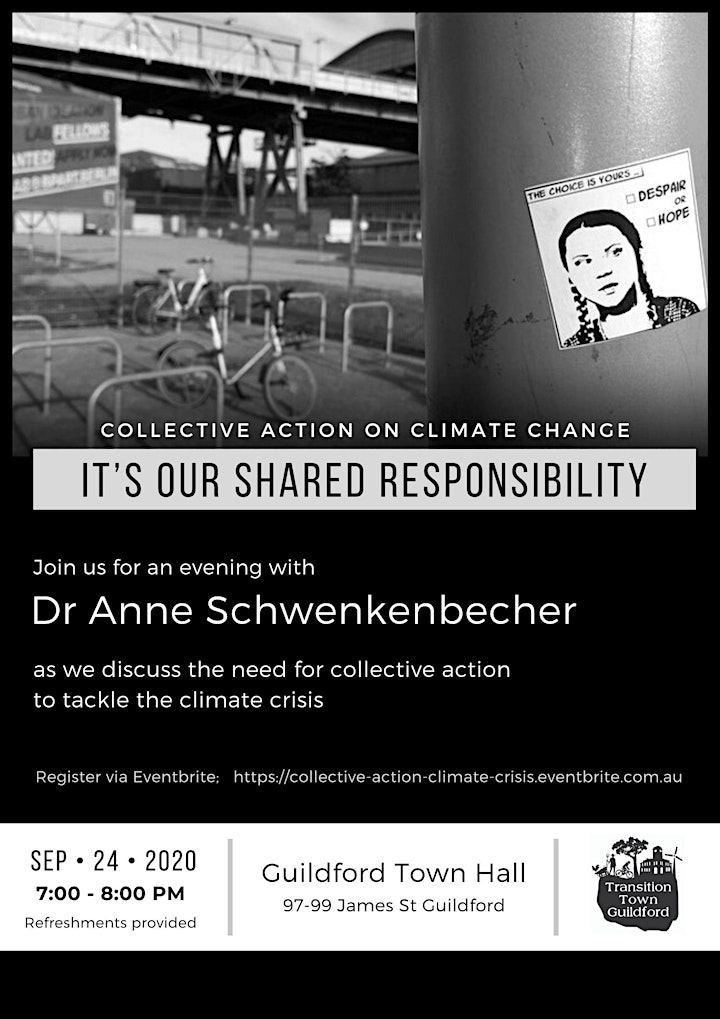 The world is headed towards dangerous levels of global warming and climatic change. Governments across the world, including the Australian Government, have been failing to take responsible action and continue to do so. But should we just stand by and watch? Are we responsible for what is happening and if so in what sense?
The pervasive sense of powerlessness, which often results from the realization of one's individual inefficacy, paradoxically leads to collective inaction. Countering that, Dr Schwenkenbecher will suggest that we – citizens, businesses, and councils – share responsibility to take action on climate change. She will explain how through public displays of responsible behaviour we can all contribute to developing new social expectations, effectively changing existing social norms and breaking out of the so-called collective action trap.
Ultimately, the fact that together we can make a difference (on many different levels) should give us sufficient reason to take on our share of responsibility for climate action.
Come join us for this important public presentation.
Refreshments provided.
This is event is hosted by the grassroots community group Transition Town Guildford.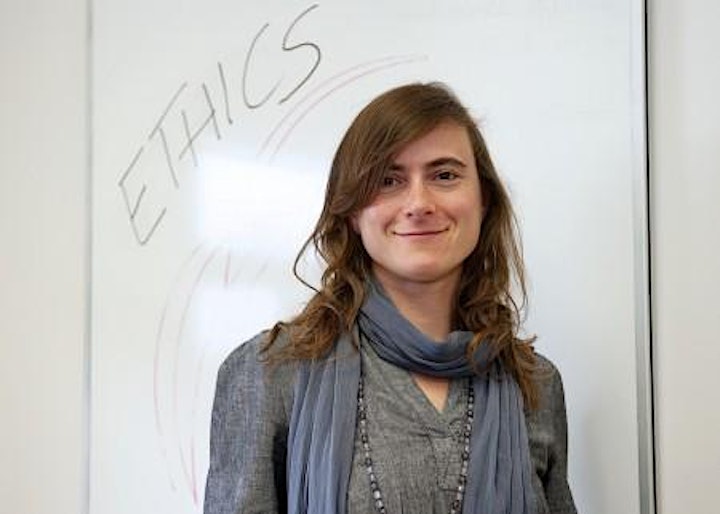 About Dr Anne Schwenkenbecher
Anne Schwenkenbecher is Senior Lecturer and Academic Chair of Philosophy at Murdoch University. Before joining Murdoch, she held appointments at The University of Melbourne, the Centre for Applied Philosophy and Public Ethics (CAPPE) at Australian National University, the University of Vienna, and Potsdam University.
Her PhD in Philosophy is from Humboldt, University of Berlin. She works across a range of topics in moral, political and social philosophy. In particularly, she is interested in questions of collective action and responsibility, environmental philosophy and the social dimensions of knowledge.
Her latest book, Getting Our Act Together: A Theory of Collective Moral Obligations is forthcoming with Routledge in January 2021. Other recent publications include "Massively Shared Obligations and Structural Injustice" (2020) and "Why business firms have moral obligations to mitigate climate change" (2018).