10th Annual Australian Professional Technical Analysts (APTA) Luncheon

Tuesday, 7 June 2016 from 12:00 pm to 2:00 pm (AEST)
Event Details
10th Annual Australian Professional Technical Analysts (APTA) Luncheon


Tuesday 7th June, 2016
The next meeting of the Australian Professional Technical Analysts (APTA) Inc will be the 10th Annual APTA Luncheon to be held at the City Tattersalls Club at 194-204 Pitt Street, Sydney at 12noon for 12.30pm on Tuesday 7th June, 2016. 
* Please note that APTA and MTA members receive 3 Continuing Education (CE) Credits for attending the meeting.
APTA and MTA Financial Members free (10th Anniversary Celebration).
Non members & Guests - $80.
Non members who become a 2016/7 APTA financial member - $130 (lunch is free).       
Financial APTA members will receive a separate e-mail with their discount code.
Non members will receive the discount code on payment of  the annual membership fee of $130 should they join and pay the annual fee prior to 2 June 2016. This will entitle them to membership of APTA until 30 June 2017.
All APTA and MTA members must register prior to the event.
Non-members must register and pay prior to the event. Late registration will not be accepted.             
Members and non-members WILL NOT be admitted without prior registration and payment.
Payment WILL NOT be accepted at the event.
Speaker:
Henry Jennings – Market Commentator and Strategist, Marcus Today.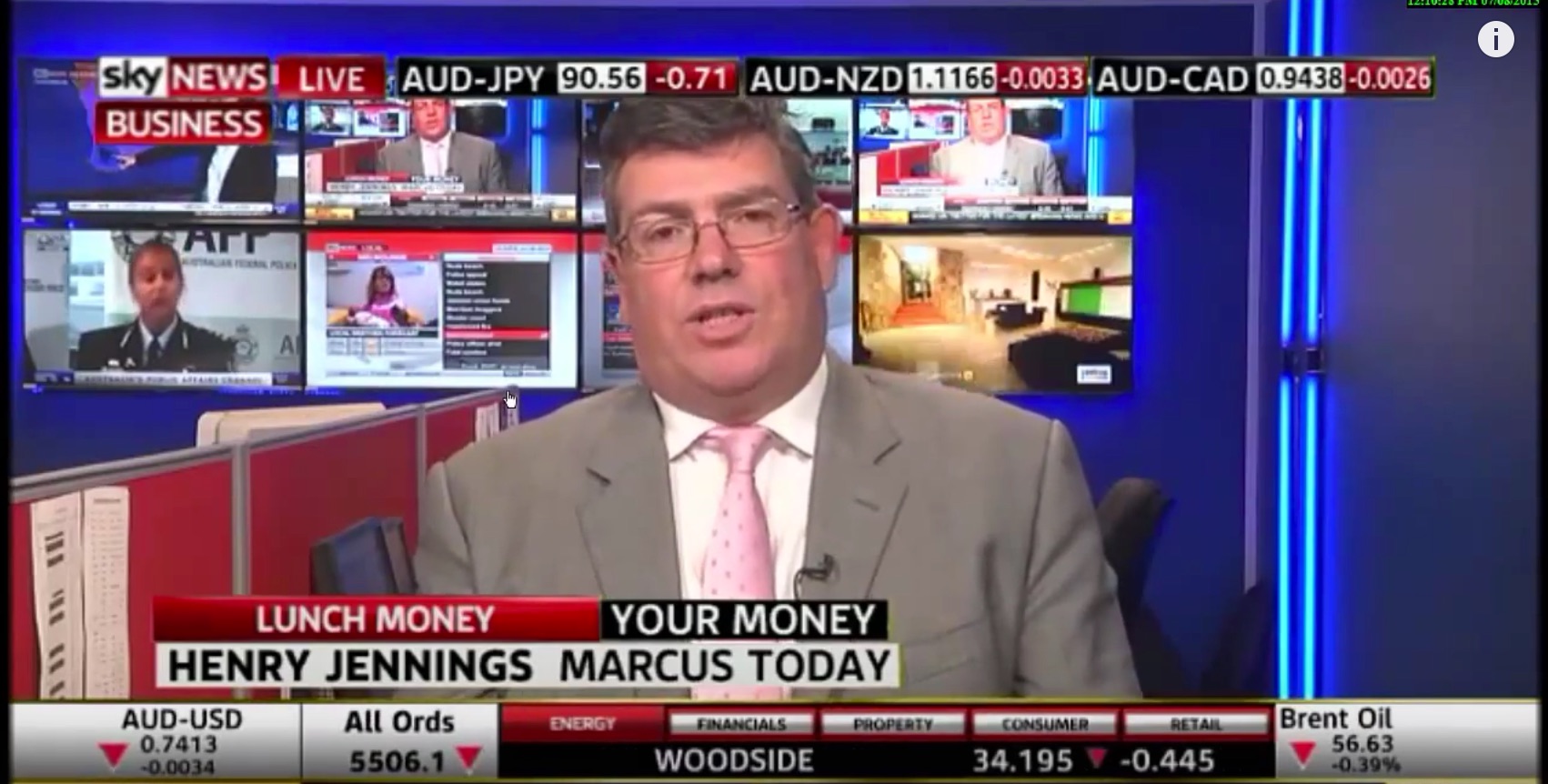 Topic:  Trading Volatile Markets in a Brave New World
Trading Volatile Markets in a Brave New World
 Biography: 
Henry Jennings has had an extensive career in stockbroking since 1980, working in London as an options trader and a Member of the London Stock Exchange before emigrating to Australia in 1989.
He was employed for 7 years by Macquarie Group as Head of Cash and Derivative trading in Sydney before moving into institutional sales and private client broking.
Henry is now a senior market commentator and strategist for Melbourne based financial newsletter Marcustoday.com.au and regularly appears on the Sky Business News channel as a guest host. He is also a regular guest on ABC Business and ABC Radio, together with a regular finance show on Newcastle radio.
Henry is active on the speaker circuit working with Symposium and other industry groups presenting insights and commentary on current market conditions.
Besides being a stockbroker, market commentator and market strategist, Henry has also run educational courses for students across the country and worked in close association with the Australian Shareholders Association.
He has the RG146 in equities and ADA1 for options advice qualifications.
Henry is a well-respected commentator and his mission is to try to make complicated financial news accessible and easier to comprehend.
Having spent a lifetime in financial markets from a trader to client adviser and currently a full-time writer and commentator, he can draw on over 35 years of experience, both here in Australia and London together with an extensive network of industry peers to try to make sense of the current challenging market conditions.
MTA Members:  Following a collaborative agreement between the Australian Professional Technical Analysts (APTA) Inc and the Market Technicians Association (MTA), members of the MTA receive honorary APTA membership and are entitled to attend all APTA meetings. The APTA Management Committee extend a warm welcome to our MTA colleagues.
  Disclaimer
 IMPORTANT INFORMATION  - Australian Professional Technical Analysts (APTA) Inc
Please note that the views expressed at this meeting are the views of the speakers and members only.  They do not represent or reflect the views of APTA. 
Under no circumstances does APTA endorse, approve, agree with or promote the views of speakers or members.  
APTA does not provide any advice whatsoever regarding any investment in any financial products within the meaning of Section 766B of the Corporations Act or otherwise. It is essential to note that speakers prepare their presentations without taking into account or giving any consideration to the objectives, financial situation or requirements of any attendee at this meeting.  Therefore, the views and opinions expressed by the speakers must not be considered personal advice relevant to any specific person's financial position or situation. Speakers and members present their views for the purposes of education and the exchange of views and discussion only. The views expressed must not be acted upon as investment, financial, taxation or legal advice or as any advice. 
Meeting attendees must consider the appropriateness of the views expressed in the light of their own objectives, financial situation, needs, position and seek the advice of a competent and licensed adviser before acting on it. 
Attendees at this meeting implicitly agree to release and discharge APTA from all liability, loss or damage that may be suffered or sustained and indemnify APTA against any liability, loss or damage.
When & Where

City Tattersalls Club
198-204 Pitt Street
Sydney, New South Wales 2000
Australia

Tuesday, 7 June 2016 from 12:00 pm to 2:00 pm (AEST)
Add to my calendar
Organiser
The Australian Professional Technical Analysts (APTA) Inc
The Australian Professional Technical Analysts (APTA) Inc, founded in 2004, is a not-for-profit organisation of professional Technical Analysts participating in the financial services industry.
APTA facilitates the exchange of ideas in Technical Analysis and Financial Markets and encourages members to aspire to the highest level of professionalism in our discipline. We bring together accomplished professional financial markets Technical Analysts to engage in networking and thought-provoking meetings.
APTA also strongly encourages the education of professional participants in the financial services industry and the application of technical research in the formulation of investment and trading decisions.
Membership entry requirements are rigorous, ensuring that members are proficient and set the highest standards of professionalism and ethics.  Our members have roles in the financial services industry as analysts, advisors, traders and money managers.

Meetings are held bi-monthly in the central business district.
Please visit www.apta.org.au for more information.
10th Annual Australian Professional Technical Analysts (APTA) Luncheon