About this Event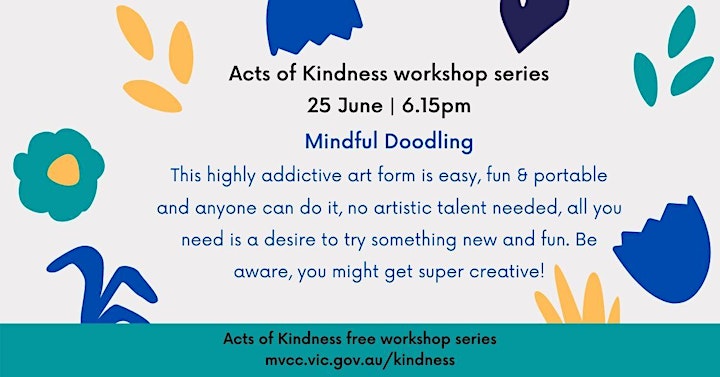 What's it all about?
An introduction to the world of abstract illustration (or Doodles) as a gateway to relaxation, meditation and mindfulness. This highly addictive art form is easy, fun & portable and anyone can do it, no artistic talent needed, all you need is a desire to try something new and fun.
Side effects can be – Outbursts of spontaneous creativity with associated smiling, growing sense of tranquillity and a burgeoning passion for fine pens and papers!
What will we cover?
Be guided through the creation of various patterns and begin your journey to developing your own "pattern vocabulary" that can then utilise to create your own mini works of art and your own meditation escape in this hectic world, that will to help you achieve that wonderful Zen like meditation state which aside from its sheer enjoy-ability, is so beneficial to both your mental and physical wellbeing.
What will you need?
This program requires participants to have an active Zoom account. To create an account, please visit: https://zoom.us