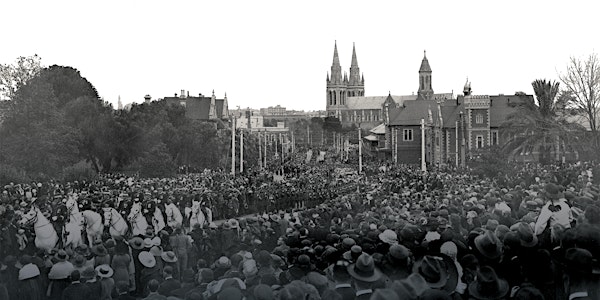 100th Anniversary of the Sir Ross Smith Funeral Commemorative Service
Location
St Peter's Cathedral
27 King William Road
North Adelaide, SA 5006
Australia
100th Anniversary of the Sir Ross Smith Funeral Commemorative Service
About this event
On the 15 June 1922, more than 100,000 South Australians lined the streets of Adelaide to mourn the passing of Sir Ross Smith – a South Australian hero who had distinguished himself on the battlefield and in the air during World War 1 and then became a world aviation pioneer leading the first ever flight from England to Australia in under 28 days. Sadly, he perished in an aircraft crash in 1922 preparing for another epic flight.
In a year where South Australia again remembers the momentous achievements of our aviation pioneers with the relocation of the famous Vickers Vimy to the Adelaide Airport terminal, join us to commemorate Sir Ross Smith in what will be a truly special and poignant service at Adelaide's magnificent St Peters Cathedral.
Following the service, morning tea will be provided at the Torrens Parade Ground Drill Hall from 12:15 to 1:30pm, hosted by the Air Force Association (South Australia).