100 Thing Discovery Night MELBOURNE

Thursday, 13 February 2014 from 6:00 pm to 8:30 pm (AEDT)
Event Details
"We all have goals and dreams, some of us even have a list, but how many of these things are actually achieved. Imagine if you could tweak your approach to life so that you could achieve all you dream of"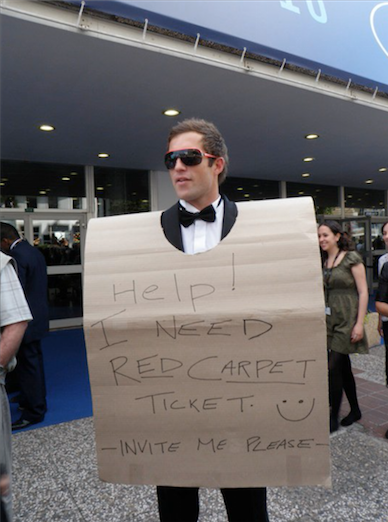 Born out of the incredible and globally recognised journey of 100 Things, author and founder Sebastian Terry is now for the first time sharing his experiences in a public forum, free for all to hear on February 11th (Sydney), 12th (Brisbane) and 13th (Melbourne). Based on his journey of creating and pursuing a list of 100 things that he wants to do before he dies (he's done 65 to date!), the 100 Things Discovery Night will offer not only a hilarious and insightful look into his unique story, but will challenge and help you create your very own list by the end of the night. 
Using his model to instigate positive change to everyone who hears him speak, Seb's thought provoking presentation has travelled to 5 continents and been watched by over 100,000 people worldwide. Turned into a international best selling book as well as a globally released Discovery Networks documentary, the 100 Things Discovery Night is born out of Seb's desire to spread his positive message to as many people as possible.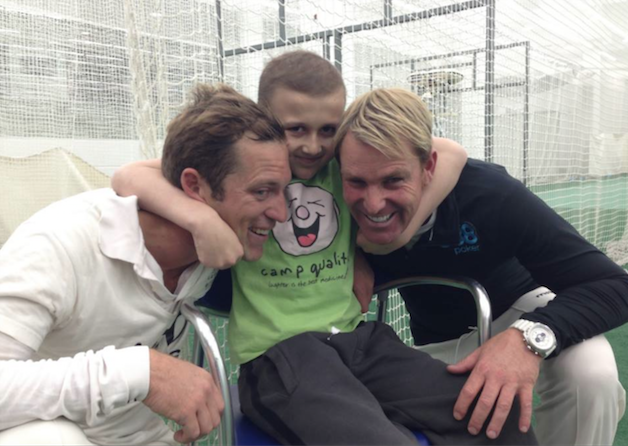 The FREE 100 Things Discovery Night will offer the following…
The 1st public opportunity to see the 100 Things presentation (bring your friends, family and colleagues!)
Access to awesome video footage & photos from the 100 Things trip
Behind the scenes stories to some of the strangest TICKS ever
Witness and partake in an official Guinness World Record Attempt
Access to some of Seb's key principles & messages enabling you to find passion, purpose and happiness in your life.
Interactive models aimed to help activate & motivate personal growth
Your very own list template (with tips) to take home
Rare Q&A session with Seb
Hear from one of the many incredibly inspiring people who Seb has met through his journey who've overcome adversity to make a difference in the world.
A personal challenge that could very well change your life
Meet Seb and buy a personally signed copy of his book
An exclusive offer to continue your own journey through Sebastian's inaugural 2-night/3-day 100 Things Experience- a life changing event aimed at taking you completely out of your comfort zone as you tick off items from your list with a group of like-minded people. Equipping you with tools to overcome fears, identify areas of your life to focus on and also how to 'pull the trigger' on making a lasting change in your life, it's the next step.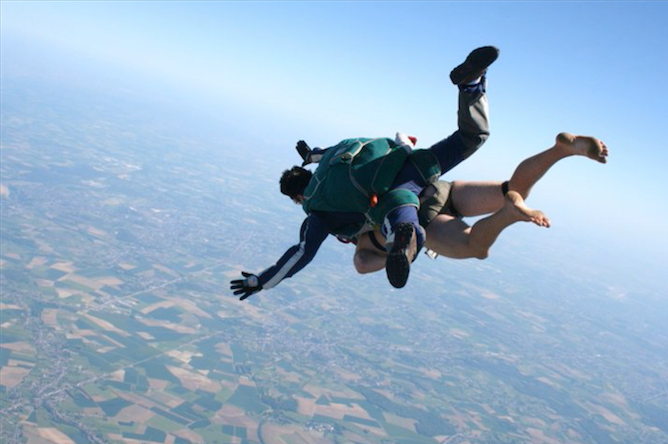 What they've said...
"What a story! What a movement! Seb opens the hearts and minds of anyone he meets" Simon- Channel 7
"Seb you don't know me but you literally saved my life. Thank you for helping me believe at my darkest moment" Sarah-  stranger
"I thought this story was going to be about a selfish bloke and a ridiculous list. I couldn't have been more wrong- I am so sorry! If everyone heard this talk, the world would be a better place" Anonymous
***
So if you've ever dreamed (or know someone who has) we'd love to meet you (and them) and make a positive change in this world.
Register now and invite your friends, family and colleagues :) Light refreshments available.
LIMITED SEATS AVAILABLE
Thank you for all your support and I look forward to meeting you.
Seb.
100 Things... What's on your list?
www.100things.com.au 
When & Where

Rydges, Swanston
701 Swanston St
Carlton, VIC 3053
Australia

Thursday, 13 February 2014 from 6:00 pm to 8:30 pm (AEDT)
Add to my calendar
Organiser
Affected by a curious mind and the death of a close friend, Sebastian Terry experienced a moment in his life where he asked himself a simple question; 'Am I happy?'. The answer was NO and so he decided to pen down a list of 100 Things that he'd always wanted to achieve. He then decided to prioritise this list in his life and now some four years on, his life has changed. Over sixty items down, over $100,000 raised for Camp Quality, and a change in direction towards helping others, the pursuing journey has not only offered him fulfillment but has  also started a movement that inspires and changes the lives of others. Made into a internationally translated book, a Discovery Networks documentary and a global on-line community, this journey he calls '100 Things'.