Description
10-day Plant Medicine Ayahuasca 'Awakenings' Shamanism Retreat in Peru, June 24-July 3, 2017

We're pleased to be taking bookings for the next round of Aya: Awakenngs retreats in Peru in 2017. With each year and each retreat our work becomes more refined and targeted to assist you in the process of your own awakening. This exclusive retreat is held by new paradigm writer, producer and shamanic facilitator Rak Razam and maestro cuandero Percy Garcia, and is the only one of its kind for 2017. Join us for this journey of healing, remembrance and celebration of the gift of life itself.
AWAKENING IS ESSENTIAL::: Times are difficult globally; awakening is no longer a luxury or an ideal. It's becoming critical. We don't need to add more depression, more discouragement, or more anger to what's already here. It's becoming essential that we learn how to relate sanely with difficult times. The earth seems to be beseeching us to connect and to discover our innermost essence. This is the best way that we can benefit others. ~ Pema Chodron ~
http://www.aya-awakenings.com/retreats If you've read the book or seen the film, you'll know that 'Aya: Awakenings' takes you on a journey of shamanic discovery into the heart of the Amazon and the powerful plant medicine ayahuasca. Now you can be part of the awakening with this special 10-day healing retreat with Writer-Producer Rak Razam and legendary curandero Percy Garcia Lozano in 2017.

This will be an intensive medicine plant-retreat designed to introduce you to ayahuasca and the healing it can provide on physical, psychological and spiritual levels. You will be guided by Percy over five ayahuasca ceremonies to awaken to your own inner nature, with deep healing supported by dietas with different medicine plants and/or other healing work as needed. Percy's shamanic work is based on high ethical standards, including personal integrity on every level. He makes a special effort to create a peaceful and safe environment in which the healing process can be more successful. Small numbers of clients enable Percy to follow and monitor the entire healing process of guests from the moment they come until the moment they leave.

Facilitator, Rak Razam says: "I am increasingly blown away by Percy Garcia's work with the medicine and deep healing he facilitates for the retreat guests. Percy is the REAL DEAL and teaches so much about the plant world and ayahuasca on top of his healing in ceremonies. He has also been working with the kambo medicine of the jungle frog for deep cleansing and will be offering this as part of the healing retreat. Percy has the utmost integrity with his shamanic work, and we both synergize so well together to nurture the guests deeper into their ayahuasca and spiritual awakening.
This really is a life-changing experience where I blend my own knowledge and wisdom of the ayahuasca-shamanic-resurgence with the larger process of awakening I see happening in our Western culture. Between ceremonies I'll be lecturing on consciousness and evolution, the Western understanding and history of altered states and the new paradigm that unifies it all. I'll be leading group discussions for deeper integration of the process we'll all be going through, and developing individual plans with each participant to maximize their awakening process. Special attention will be given to integration and anchoring your experiences towards meaningful change so you can return empowered and with clear direction in your life."

This 2017 retreat is set for June 24-July 3rd, just outside Iquitos, Peru and is the only event for 2017. Hear the powerful testimonials of previous retreat guests on our YouTube Page: https://www.youtube.com/playlist?list=PLb3lNZCb4bKjqxpnbe_nKLcwBYwQtw_3s For more info contact Rak at: aya.awakenings@gmail.com

Price
Has been kept low from US $1695 for the 10-day retreat, with five ayahuasca ceremonies, kambo frog medicine cleanse, extra plant dieta, a customized healing program, and workshops and talks by Rak Razam. For earlybirds who book by April 24, the price is only US $1695. For second level earlybirds who book by May 24, the price is only $1775 (see ticket options). Full price after May 25 is US $1850.
A $500 non-refundable deposit is required to secure your spot (the retreat is limited to no more than 15 people, so participants can receive individual attention from Percy.) You can paypal aya.awakenings@gmail.com the US $500 deposit along with your name and detals, or book your full place here on Eventbrite (costs are almost 5% extra which can be considerable here on Eventbrite so email me to save those fees). For full or alternate payments options, including direct bank deposit (no fees) contact: aya.awakenings@gmail.com Any questions I'd love to chat and see where you are at on your path - my skype is rakrazam and the first step is a one-on-one Skype consultation. Step up today and contact me.

What's included

• 5 ayahuasca ceremonies over the 10 day retreat
* Kambo frog medicine cleanse
• Individual program of other plant medicines for deeper healing
• Flower baths with healing plants
• Study medicinal plants and take guided jungle walks
• Learn to brew and make your own ayahuasca
• Consciousness workshops and shamanic discussions led by Rak Razam
• Integration sessions where you will learn how to apply your insights to enrich your life
• Dieta meals and accomodation
• Pick up and drop off from Iquitos

What's not included
• Airfares (International and National)
• Transportation to and from Lima aiport
• Travel Insurance
• Accomodation in Iquitos
• Peruvian Visa costs for non EEC or USA nationals
• Personal expenses (meals and drinks in Iquitos, etc)



FACILITATOR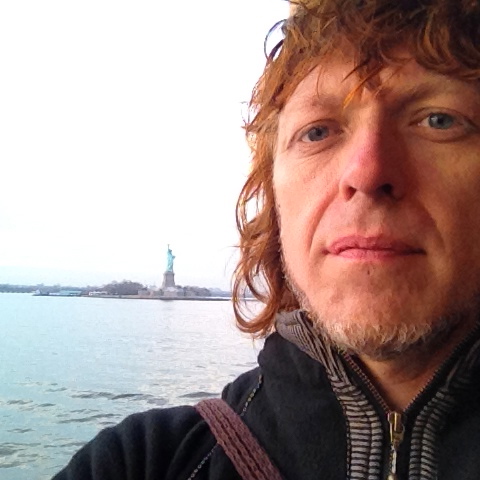 Author and filmmaker Rak Razam is a frequent lecturer on the shamanic revival sweeping the West, and the writer-producer for the Aya: Awakenings film. https://www.aya-awakenings.com/ He has been hosting dynamic speaking engagements, panel facilitation and lectures across Australia and North America for the past five years, weaving together the New Age, counterculture and progressive thought, and he has been called "one of the leading spokespersons for the new paradigm." A prolific media maker and networker, he hosts the popular podcast show, "In a Perfect World" (http://in-a-perfect-world.podomatic.com/) and is the writer-producer of the new online documentary series, Shamans of the Global Village http://www.shamansoftheglobalvillage.com . He can be contacted via his website http://www.rakrazam.com).

THE CURANDERO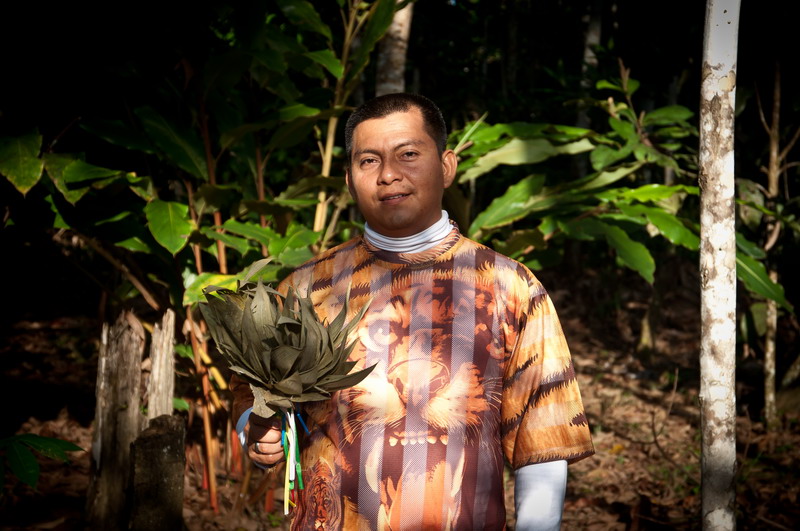 Legendary curandero Percy Garcia Lozano comes from a tradition of curanderos and was initiated into the science of ayahuasca at age ten. With more than 20 years of healing work behind him, Percy is one of the new breed of indigenous shamans straddling two worlds – his indigenous heritage and the globalized 21st century. Percy lives in Iquitos and dedicates his center to treating the spiritual, psychological, physical and energetic imbalances in people seeking healing.

"With Ayahuasca ceremonies and the use of natural medicine, using medicinal plants properly harvested in my personal botanical garden, I am a naturist doctor who masters this science and knows the secrets of the mysterious jungle," Percy says. "Since the beginning of my journey, I have respected very strictly my diets and my ethics as a healer, and by this I have been able to make a direct connection with the Mother Spirit of different plants; my spiritual doctors. My code of ethics towards my participants and in my life is very strict; the rules are very delicate and very straight. My work as Curandero can be summarized in 3 points: 1.- Respect for the participant. 2.- Respect to God, to Mother Ayahuasca and to Mother Nature. 3.- Respect to the dietas.

"Now I'm also fulfilling a very important role: passing my experiences and knowledge of traditional natural medicine to my students. I also dedicate my work to heal people who come with different types of illnesses: alcoholism, drug addiction, psychological traumas, cancer among others, etc. with much humbleness, devotion and dedication. Because of my efforts and strict diets, I am able to act as a guide for people to find health in the spiritual world. My role in healing is to be an intermediary of a Divine healing: God, Mother Ayahuasca/Nature and my Spiritual Doctors are the healers that are expressed through my humble work.
"The focus and intention of my work is HEALING and the integration of the participant with the spiritual world. My medicine Ayahuasca is prepared with different plants to treat several illnesses under the direct supervision and request of my Spiritual Doctors. My work is not focused only to produce visions, but to help the participant to find health, peace and harmony in her/his life."
Read an interview with Percy Garcia here: http://www.undergrowth.org/percy_garcia_interview_by_rak_razam

THE RETREAT CENTER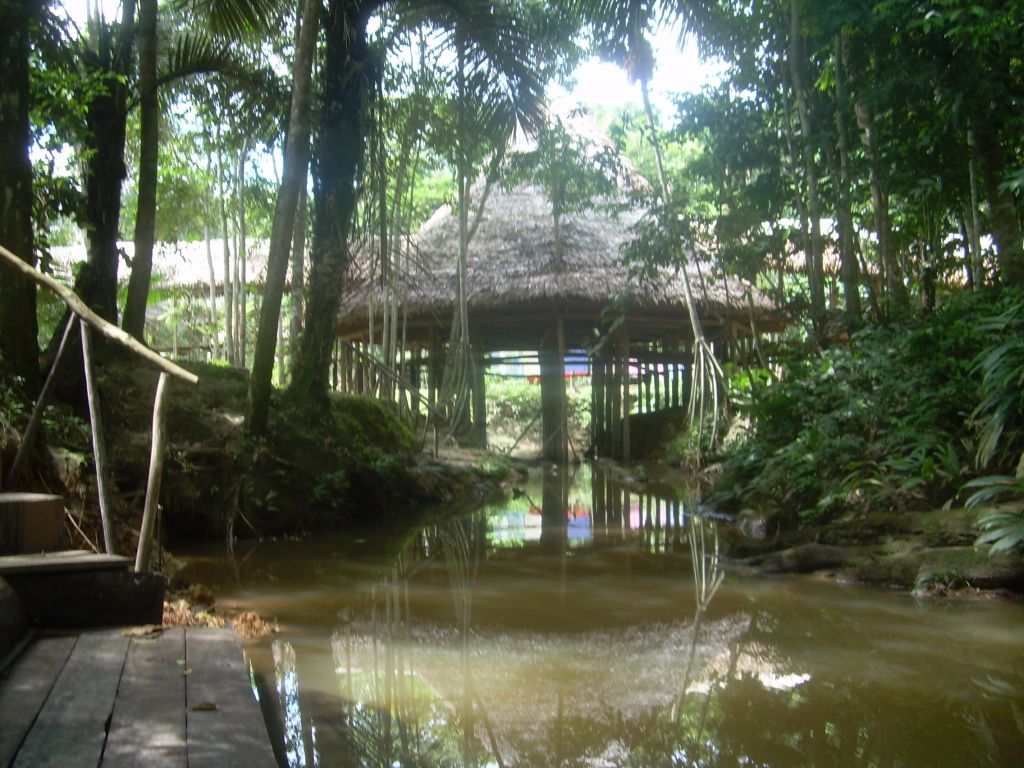 The DAS Ayahuasca Healing Center is located outside Iquitos at km. 48.5, in the Amazon jungle. The center has a sacred ceremonial maloca located over the water, which is said to synergize with the spirit of ayahuasca. Up to a dozen beautiful, mosquito-proofed smaller cabins, or tambos, are scattered throughout the property, and can accommodate two people per cabin. Two large tambos can hold families (4 – 5 persons).

In past few years, Percy has created this lush retreat in the jungle. Everything he does here is a part of his visions – the temple above the stream, a place for flower baths, even plants and trees have their specific place and space. All this creates a peaceful, safe and healing environment. Safety and comfort are his first concerns, being either on physical or spiritual level (both are huge tasks in this country as you learn spending more time here).

ABOUT THE FILM, AYA: AWAKENINGS
http://www.aya-awakenings.com/about/
The groundbreaking shamanic documentary Aya: Awakenings is now available for viewing and download: https://www.aya-awakenings.com/watch and you can read the book that inspired the film at http://www.ayathebook.com and join the discussion on our Facebook page: www.facebook.com/AyaAwakenings Learn from entheogenic leaders about the shamanic awakening on our YouTube page: https://www.youtube.com/channel/UCyYMdeRVsSnJdLKMg2RzaSA

AYA: Awakenings is a documentary journey into the world and visions of Amazonian shamanism, adapted from the cult book 'Aya: a Shamanic Odyssey' by Rak Razam. As Razam sets out to document the booming business of Amazonian shamanism in the 21st century, he quickly finds himself caught up in a culture clash between the old world and the new. Braving a gringo trail of the soul, he uncovers a movement of 'spiritual tourists' coming from the West for a direct experience of the multi-dimensional reality shamanism connects one to. Central to this is ayahuasca – the "vine of souls" – a legal South American entheogenic plant medicine that has been used by Amazonian people for millennia to heal physical ailments and to cleanse and purify the spirit, connecting it to the web of life.

By blending narration directly from the book with video footage, interviews with practicing curanderos, samples of traditional icaros or magic songs, photographs and cutting edge special effects, AYA: Awakenings reproduces the inner landscape of the visionary state in unprecedented detail, invoking an awakening in the viewer. Featuring the artwork of Pablo Amaringo, Andy Debernardi and more; written by Rak Razam and directed by Tim Parish, video editing by Verb Studios, soundscapes by Lulu Madill and music by Shpongle, Tipper, Darpan, Lulacruza, Maneesh de Moor and curanderos Norma Panduro, Guillermo Arevalo, Percy Garcia Lozano, Ron Wheelock and Kevin Furnas, this documentary charts the Global Shamanic Resurgence born in the jungles of Peru and reaching out to embrace the world.