Location
Dogwood Crossing @ Miles
81 Murilla Street
Miles, QLD 4415
Australia
10 Artists: Chapter Two continues to showcase the stories of artists who live and work on the Western Downs through video, images, profiles
About this event
This exhibition highlights the deep connection between each artist, their practice, the landscape, and community in which they live.
You are invited to explore 10 Artists: Chapter Two with contributions from Guy Breay, Megg Cullen, Kristen Flynn, Tracey Irvine, Kay Joyce, Sonia Miers, Leigh Nicholson, Bill Perry, Sharlene Smith and Meg Stevenson.
When: 13 May 2022, 6:30pm - 8:30pm
Where: Dogwood Crossing Miles
Exhibition open from the 14 May - 2 July 2022
Image caption: Sonia Miers, Dalby
Photographer: Rachel Sieger
On the Curved Wall
Bury me in the Brigalow
Kieth Murray
Kieth Murray was born and raised on the Western Downs and has maintained an abiding attachment to the land of his childhood. His photographic exhibition is a celebration of life in the Western Downs region. Connection to the land is captured through image, sound, and original poetry.
This exhibition is a meeting of art and science. Photographs are printed on handmade paper using dyes and materials extracted from local crops and native botanicals. The frames are handcrafted from fallen local timber including the dominant species Brigalow, recycled, and worked by Murray. The exhibition prompts reflection on 'Country' and the people, places and cultures that shape our lives.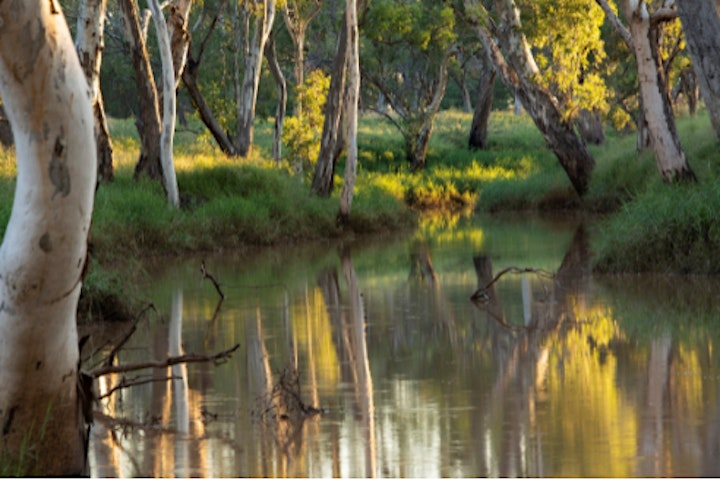 Image caption: Kieth Murray | Kobble Gum Creek 2021 | Photograph | 330mm x 508mm