Description
Make your own handmade unique piece of Sterling Silver Jewellery


This is the perfect first step in to the world of jewellery making - packed with loads of fun and new skills! We also gurantee a lot of excitement at the end of the day when you walk home with your very own unique handmade piece of silver jewellery.
It is a fun, creative and extremely memorable day, where you will learn the fundamental techniques of jewellery making, including sawing and soldering under your tutor Thomas' experienced guidance.
Each class consists of a maximum of four students, so you will get all the assistance you need. Courses are for beginners and you do not need to have any prerequisites. Prices include all materials, tools, workbench use, morning tea and work manuals.
T&C
Each class is very exclusive with only a max of 4 attendees. Courses are for beginners and do not have prerequisites. Prices include materials, tools, workbench, morning tea and work manuals. For health and safety reasons, please tie up long hair and wear closed-toe shoes during your workshop.
FAQs
How can I contact the organiser with any questions?
- Please send an email to mail@hauteboheme.com
Refund Policy
Please contact us at least 14 days before the workshop day if you require a refund. After this, we won't be able to offer any refunds.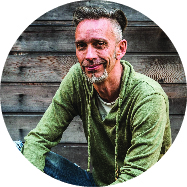 About Thomas Frank
Thomas is a Jewellery Maker from Germany and a member of Hammer & Hand Jewellery Collective Byron Bay since 2016. He was teaching metal smithing for 5 years at the Jewellery Design School JDMIS in Singapore while designing his own jewellery.