Description
WHO IS THIS COURSE FOR?
Regardless if you have a hobby/interest, work in an organisation or run a business, this course will help you create and launch a podcast on a budget but still sound professional. As a business and organisation it is a geat marketing tool to connect on a deeper level with your audience and growing your business.
The most important aspect doing this course is that you have a passion and a 100% desire to learn and create your own podcast.
WHAT YOU WILL LEARN

A brief history of podcasting and why how it can benefit growing your business/organisation
How to create a podcast on a budget and still sound like a rockstar.
Recording quality sound for your podcasts
Software needed to record, edit and upload your podcast (most of them are free)
Different microphones you can use for your podcast
Interviewing people online, Skype, Zoom etc
Audio editing using Garageband and Audacity (free software)
How to create a music intro and outro for your show
Podcast genres/styles to give you ideas what might be fitting for you
Developing ideas to creation
How to use Libsyn to your advantage to be seen and gain followers
How to use social media to your advantage

How to structure a podcast
How to get guests on your show
How to be interviewed on other peoples' podcasts and the benefits
Using affiliate programs to start generating income streams
How to leave review on podcast shows and why it is important for your show
Great productivity apps (free and low budget) and tools I use for my business
*BONUS - Live podcast episode creation on Noosa Stories, created and uploaded during the workshop. All people attending the day workshop will be invited to be interviewed and are welcome to have a short chat about themselves and business + you will have backlinks to your business on our website www.noosastories.com.au when it is up!
*BONUS - Access to our online podcast course with over 35+ videos where I will guide you from the creation to publishing your podcast and beyond. (VALUE$297) Great resource to sit down at home and at your own pace.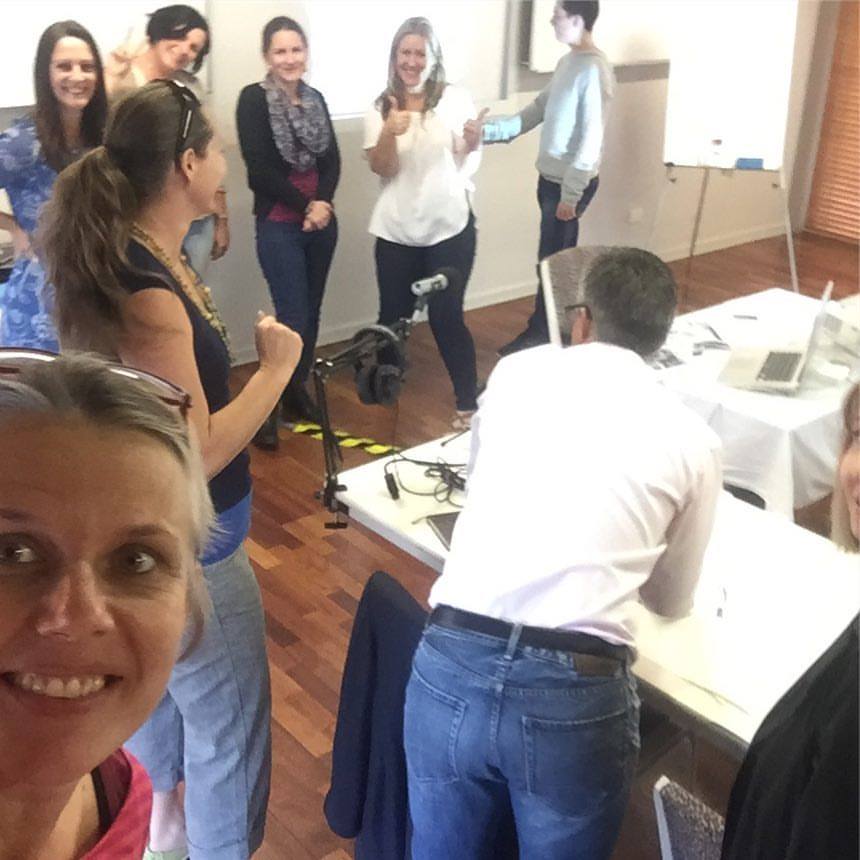 BUDGET

We will go through different software and equipment you can use. The tools I use are low budget cost but will make you sound like a pro.
I will go through with you how I just simply started with recording on my mobile phone and upgraded as I went. Most of the software I use are free or just from $5 and up and after you have graduated you can decide what will suit you the best.

---
WHAT YOU WILL NEED TO BRING:

During the day we'll have access to internet so bring your laptop, mobile phone or tablet.
Please note, as mentioned after finishing the workshop you will have access to the online podcast course after finishing the day course. When online you will be able to go through everything step by step at your own pace, so if you can't bring a computer on the day, that is ok too. No need to bring any podcasting equipments.
Coffee and tea and pens and paper will supplied.
BYO lunch. Noosa Boardroom is located next to Noosa Civic where there is a Woolworths and food court.

FAQs
Are there a minimum age requirements to enter the event?
Yes 18+

What are my parking options?
Noosa Boardroom has free parking outside their building.

How can I contact the organiser with any questions?
You can contact Yenny Stromgren on mobile: 0419642705, or email: info@noosastories.com.au

Save