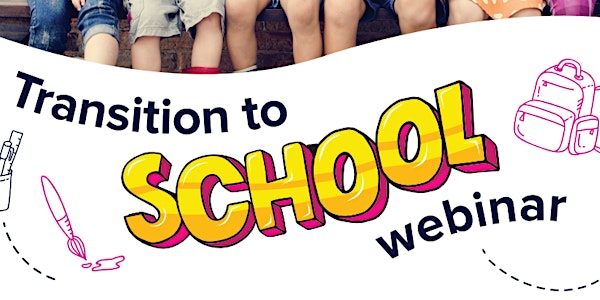 한인가정 자녀 학교입학 설명회 - Korean Transition to School Webinar
한인가정 자녀 학교입학 설명회 - Korean Transition to School Webinar
About this event
여러분의 자녀가 2022년 7월 31일이면 만 4세가 되나요?
본 세미나에서는 자녀 입학에 필요한 정보를 아래와 같이 제공합니다.
• 자녀의 입학 준비를 어떻게 해야 할까요?
• 호주에서 입학 준비는 무엇을 의미하나요?
• 호주 학교의 체계는 어떻게 되어 있나요?
• 특수교육이 필요한 아동을 위한 정보가 있나요?
- 날짜 : 2022년 7월 25일 월요일
- 시간 : 오전 10 시 – 오전 11:30분
- 장소 : Online Zoom (예약하신 분에게 줌 링크를 따로 보내 드립니다.)
- 초청 강사 (Guest Speakers)
• 웨스트 라이드 초등학교 교감
• 라이드 초등학교 교감
예약 필수!! 링크를 클릭하셔서 예약하시기 바랍니다.
https://koreantts2022.eventbrite.com.au
- 문: Sunny Kim - jisunk@ransw.org.au
- 후원: City of Ryde, Relationships Australia, CASS, CMRC and The Northern Centre
Is your child turning 4 years of age by 31 July 2022?
Do you want to know how do you prepare your child for 'big school' and understand what 'school readiness' means?
Do you have a child with special needs and want more information?
If you would like to know more about the above questions and have other questions about schooling, then this Transition to School webinar is for you.
When: Monday 25 July 2022
Time: 10.00 - 11.30am
Where: Online via Zoom. A link to the webinar will be sent to you closer to the event.