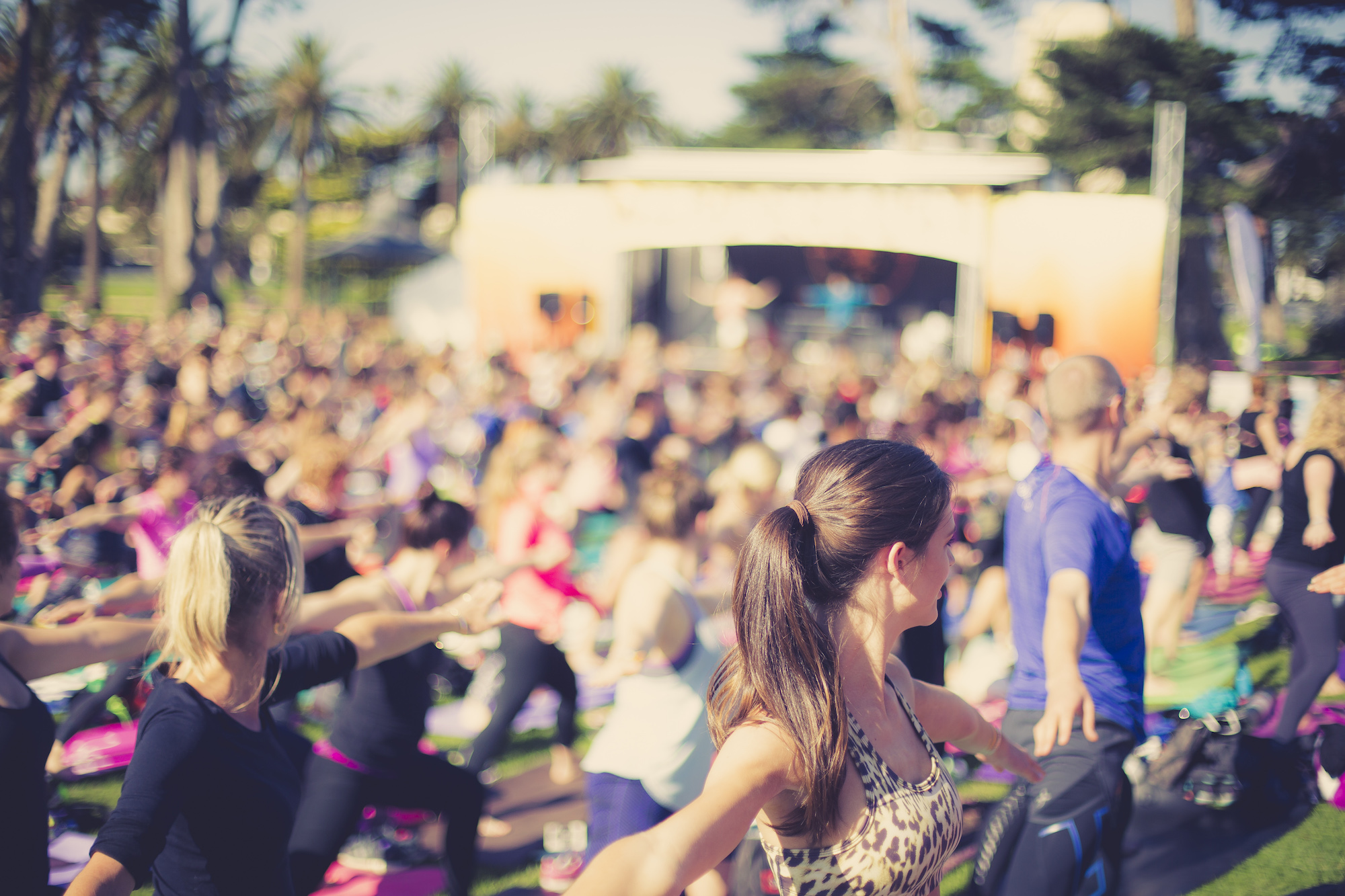 Wellbeing Trends: Useful advice on how to make your event healthier
Wellbeing and mindfulness — buzz words, or the way of the future? With longer hours, 24-hour connectedness to work, and more time spent in front of a screen than ever, we've found ourselves living in somewhat of an era of exhaustion.
According to a recent study, the 2015 Eventbrite Live Experiences Impact Survey, the busier our lives, the more we look for outlets. Our hectic lifestyles are a key driver of Australia's growing appetite to shun material goods in favour of live experiences. Almost half (48%) of respondents selected 'achieving a better balance between work and fun' as one of the reasons they plan to attend more live experiences, with 51% also saying they 'want to achieve greater wellbeing'.
Our study also revealed that Australians are planning to attend more events in the next 12 months than ever before, with 37% saying they want to get more involved in health and wellbeing activities, such as meditation, yoga, and health expos.
This is great news for event organisers. People are prepared to spend money when what they're doing adds real value to their lives.
So how can you shape your events to ensure you're supporting the wellbeing and balance in attendees' lives? We spoke to two event experts in the field to find out. Check out the links below for our three-part series on the wellbeing trend in events: