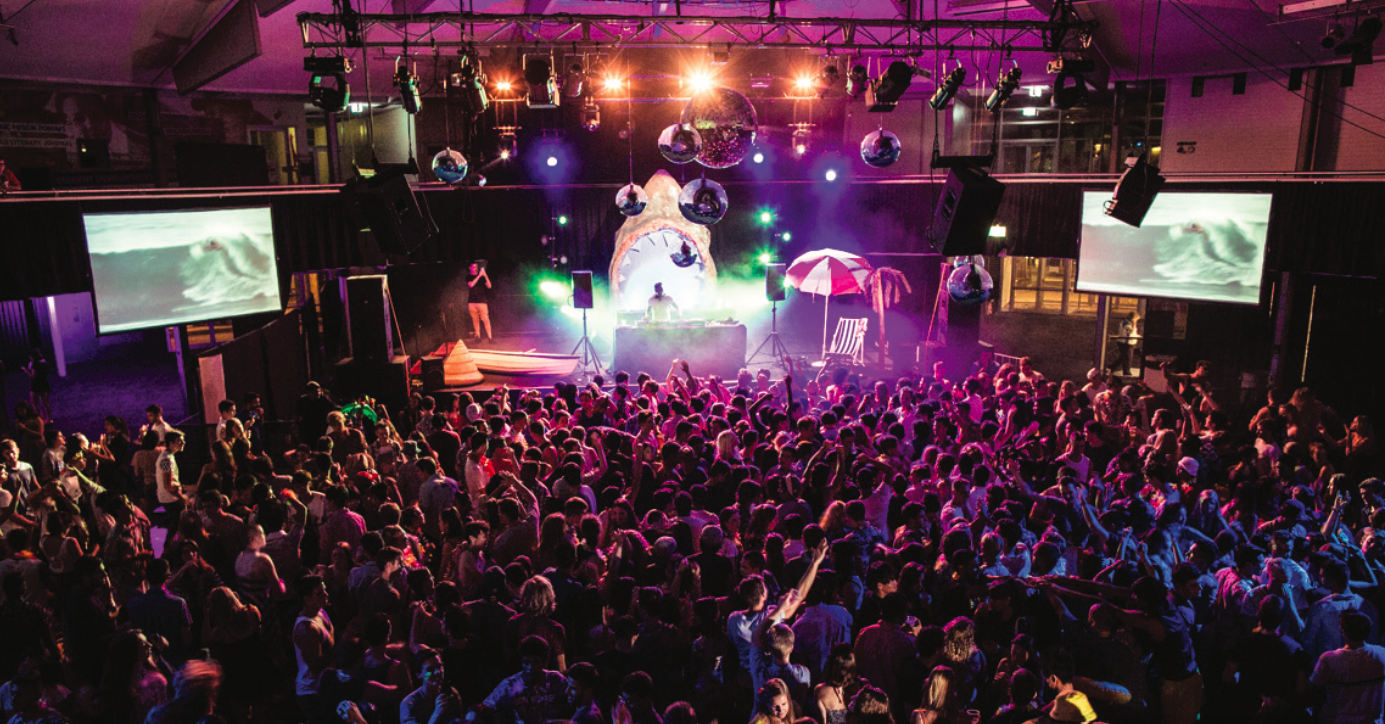 10 Clever University Event Ideas to Keep Students Engaged Long After O-Week
University campuses are nothing if not eventful — students have tons of activities to choose from every day. While beer-chugging and wild parties have long been favoured by uni students, as times change and demographics shift, student unions are now finding that people are actively looking to get more out of their uni events. This could be anything from mentoring and city tours, to life skills and legal advice.
Customer Success Story: ARC for UNSW Streamlines Multiple Events Under One Platform
Shelley Valentine, Director of Student Services at Arc @ UNSW for over a decade, says that the demographic of the University of NSW student population has been changing dramatically and that while there are still first year students looking to "party, party, party" — numbers have been dwindling for general events that try to cater to everyone. As the UNSW student body diversifies, so must the type of events Arc puts on offer.
In short, there's no point marketing to a 'stereotypical' student – because they just don't exist. To draw a crowd and create a thriving campus community, you'll need more than just free refreshments.
Free Download: How to Use Live Events to Build a Thriving Campus Community
Here are 10 fresh, innovative event ideas for university students — and 4 ways to amplify attendance:
Event ideas uni students will attend and share
Lectures, study groups, and job fairs are all par for the campus programming course. Make your event stand out with these Instagram-worthy event ideas:
'How to Adult' sessions.

Whether you're 21 or 31, if there's one thing we all love griping about on social media it's that "adulting is hard" — almost as much as we love to #humblebrag about things we're doing for ourselves. The hashtag #adulting has over 1.5 million tags. Capitalise on this by running sessions that teach students new skills like cooking classes or surviving on a budget.

TEDx talks.

Did you know that the iconic idea-sharing forum TEDx started as a campus event at USC in 2009? Now, the platform encourages campuses to start their own version of the digitally evolved lecture series. Capturing such talks on video makes for powerful, potentially viral social media. For details on how to start a campus TEDx,

visit the website

.

Club Mashups

. Got multiple student groups with niche interests? Invite two or more to create 'mashup' events to introduce their passions to each other and host fun hybrid-events.

Local city tours.

With a rise in international students and even many locals moving away from their hometown to attend uni, there is likely to be a large group of students eager to get acquainted with their new surroundings. Running city tours for the hotspots close to campus will help students get to know their new home and meet others who are keen to explore.

Meet the grads.

Bring back program grads with stories to tell of the "real world." Not just those who've landed excellent jobs, but people doing unusual things with their credentials: founders of startups, artists, activists, and social-change pioneers.

Hint:

find grads active on social media who can help promote your event as brand influencers.
Fundraising or community service events.

Millennials love expressing their values online, but 90% of Australians believe it's

essential for people to come together in person

to promote positive change. Invite them to be that change. Team up with an organisation outside of campus to promote and orchestrate a meaningful community event.

Stress-relief activities.

Students are stressed. Organise a social get-together that doubles as a makeshift spa day. Bring in chair-massage therapists, aromatherapy experts, and yoga teachers. You can probably find a lot of these "pros" from within your own student base.

Fancy dinner mixer

. Dinner mixers allow for more conversation than conventional student parties. You could even get fancy with a theme like "bubbles and bow ties", giving students an excuse to dress up and dine on something much fancier than packet mee goreng.  

Coffee bar.

A low-key version of the dinner mixer. Students who have to study round the clock never stop drinking coffee. Look at engaging some local coffee roasteries to set up a brew bar for coffee nerds with espresso alternatives like filter and cold brew. This isn't just about free coffee though — it's also an opportunity for students to get together and discuss ideas or tell stories, European-salon style.

Smartphone film festival.

Anyone can make a short movie with the user-friendly digital tools at our disposal today. Don't simply invite your film students to contribute without any direction, however. Come up with a theme and some basic ground rules on length and subject matter. Pick a day to showcase entries in a theatre setting and promise widespread social-media shares for the winners.
How to get uni students to share campus events
The first step to successful campus programming is to create "Instagrammable" event ideas for students. The next is to actually get those events on Instagram — and Facebook, and Snapchat, and Twitter, and… you get the picture.
Here are a few tactics you may not have thought of:
Solid event ideas and smart social marketing are just part of the puzzle of campus programming. Investing in the right event technology establishes a robust platform you can launch all your campus programming from.