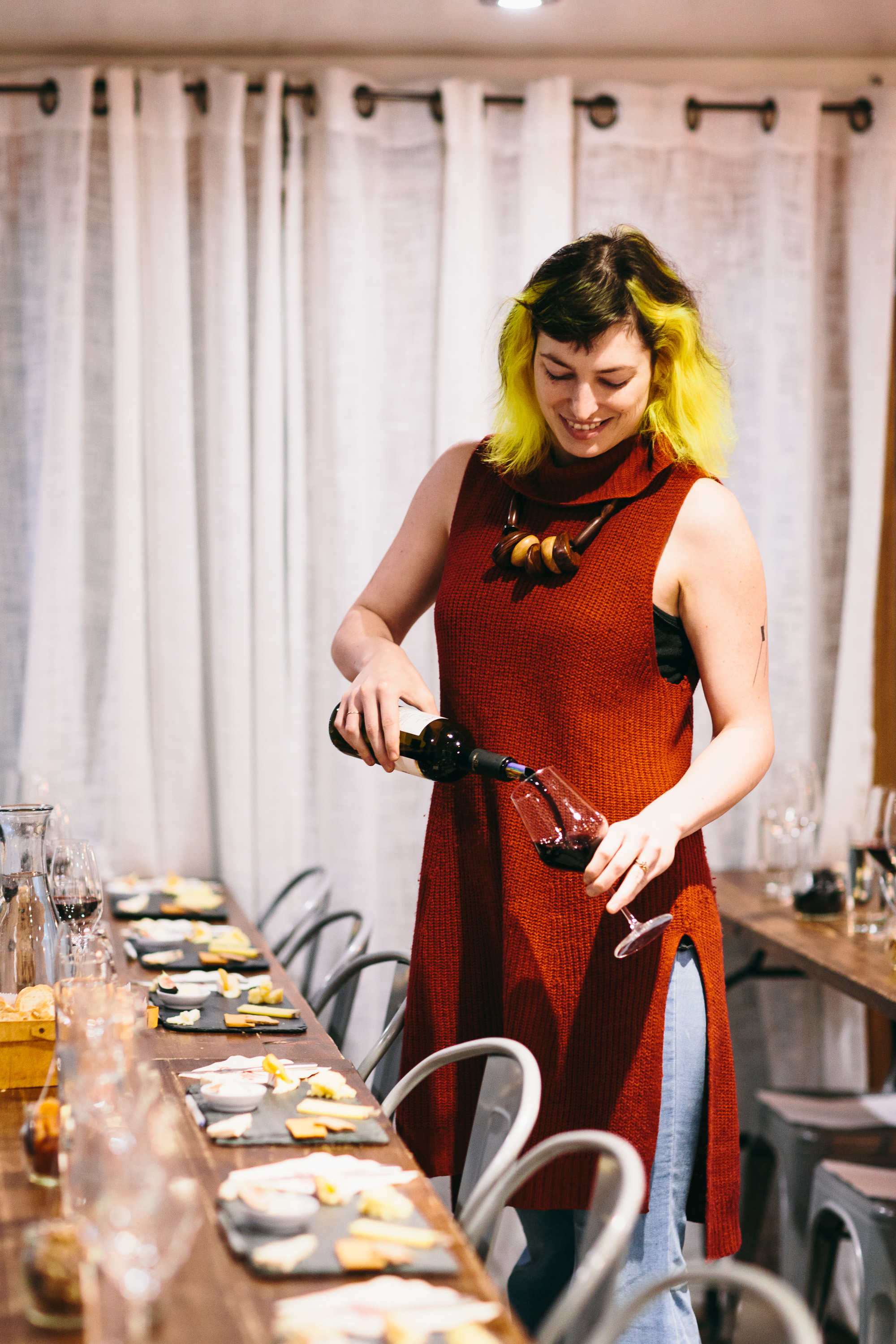 5 Ways to Make Your Local Food Events Unforgettable
Aussie diners are hungry for foodie experiences and there is no shortage of events to feed their cravings. Eventbrite has seen an impressive increase in food and drink events on the platform in recent years, and although this trend is holding strong, it's taking unique and novel forms to match the times. Many proactive event creators are opting for remote events and inviting eager foodies to attend from home, clearing the cloud of unpredictability that accompanies organising and scheduling an in-person event in 2021.
In Australia, the easing of restrictions has signalled a return to smaller, in-person food experiences, subject to cleaning protocols and social distancing to ensure a COVID-19 safe setting. Keep in mind that many people may still prefer to remain local (and there's the chance that they may have to if things change in the future). It's sensible to consider using an online format or holding local food events as the response to COVID-19 continues to unfold. The great thing is that this doesn't call for a compromise, just a little creative flair. There are many exciting possibilities to keep the foodie scene alive and merry online!
Here are five ideas for serving up a unique experience that will leave attendees wanting seconds:
1. Cater to your crowd
A simple tip to boost the appeal of your food event is to tailor it to the locals. Your event is more likely to attract support if it's designed to make locals feel at home in their suburb or town. This is true in general, but it's all the more important in a cultural climate that's centred around living and socialising locally, as the response to COVID-19 has nudged many of us closer to our local places and spaces. So it's sensible for your event planning to reflect the possibility of a future need or a personal preference to remain in the nearby area. Another factor is that people have (unexpectedly) had plenty of time to become more attuned to their local area, and the silver lining of this might be an increased interest in local products, issues, and causes. Highlight the best that the area has to offer, whether by using local produce or choosing an appropriate theme for a night of dining, taste testing, or cooking. Connect to the broader community and donate a portion of the ticket sales profit to a charity close to home, or create a donation ticket type option allowing attendees to choose the amount they'd like to contribute.
It's also useful to think about the people that live, work, or play nearby. If the demographic is largely made up of young families, you could consider a kid-friendly event in the park. If they're university students, take this into account in determining ticket prices (for example, consider offering a student discount or savings on group bookings). If you're keen to leap into 2021 and organise an in-person food event, like a small pop-up dinner or a seasonal fresh produce market, check the applicable COVID-19 regulations for your area and our user-friendly tips to help you hold a safe and efficient socially distanced event
2. Choose a unique venue and catchy name
You can create a feeling of exclusivity by holding a dining experience in a unique location. This could play into a theme that suits your style of cuisine. For example, take your cue from Fantastica Events' Tequila & Mezcal Festival, which offers tacos, tequila, and mezcal tastings to the tune of a mariachi serenata at your table in the jungle vibe of an indoor plants nursery. Or choose a space that reflects the country of origin or dining format, such as Tuscan-style outdoor dining for an Italian picnic, or an outdoor lane for street food dining. If you don't have a specific theme, iconic venues such as the Old Melbourne Gaol, the Melbourne Zoo, or the Immigration Museum have had great success as places to host pop-up or roaming events, letting people go beyond the standard experience of these locations. These settings are FOMO-inducing and attendees love sharing them to socials.
3. Create VIP experiences
A great way to boost ticket revenue is to offer a VIP event or ticket upgrade for die-hard foodies or people looking to make the most out of their experience. At The Lady Musgrave Trust VIP Cocktail Party (an annual cocktail party that raises funds to help the nearly 10,000 homeless women in Queensland), guests can indulge in three hours of canapes, drinks, and cocktails for a great cause. You could also invite avid attendees to upgrade their tickets for bonus extras, from a personalised guided tour of a farm or estate to a treat to take home from a dining experience, or a chef meet-and-greet after a cooking class. Offering VIP packages is also a great way to increase your revenue by meeting customers at different pricing points.
4. Let guests meet the makers
It's important to set your food and drink event apart from a standard evening at a restaurant. The opportunity to meet, interact with, or hear from a chef or producer is a great way to showcase a business while creating a unique experience. If you're showcasing local beer, wine, or spirits, encourage the brewer or winemaker to attend and engage with guests rather than sending a sales rep. If you're organising a dinner, have your chef introduce the dishes. People have a more emotional connection with their food when they know the story behind the dish. The personal attention these creators share will make your guests more likely to become advocates for your brand. There's an array of food and drink events and experiences scheduled for 2021 already, so check our food and drink event calendar to select a suitable time, an attention-grabbing food event name, and inspire your choice of personal flourishes.
5. Mix it up
The term "hybrid event" has traditionally been used to describe a mixed event offering more than one type of activity, helping broaden the appeal to different audiences through one-of-a-kind experience combos. For instance, pairing a food or drink experience with something unique, such as the Brewers Feast festival, which combines exclusive beers, food trucks, and live performances. Your imagination is the limit! Hybrid events are best done by partnering with other cool brands to bring something new to the table. Today, "hybrid event" has an additional meaning, denoting an event that's delivered to both a live audience and an online one, often simultaneously using streaming technology. It's a clever solution for large events or events that attract international guests or global audiences, helping organisers navigate travel restrictions, stay-at-home orders, and attendee caps.
Get set to host the best food event around
Whether you're planning an authentic cooking class, a small local pop-up dinner, or a virtual dining experience, there's a myriad of unique ideas and formats to grab potential attendees' attention so that you don't risk an empty table. Of course, safety is a key ingredient in any successful food or drink event. The rules are specific and subject to change, so be sure to consult the applicable state or territory health authorities for the most up-to-date information on COVID-19 and food safety. To complement this, don't miss our COVID-19 Safety Playbook for Events to help you assess and address the risks. Learn more about the simple steps to set up your event and start selling tickets online.