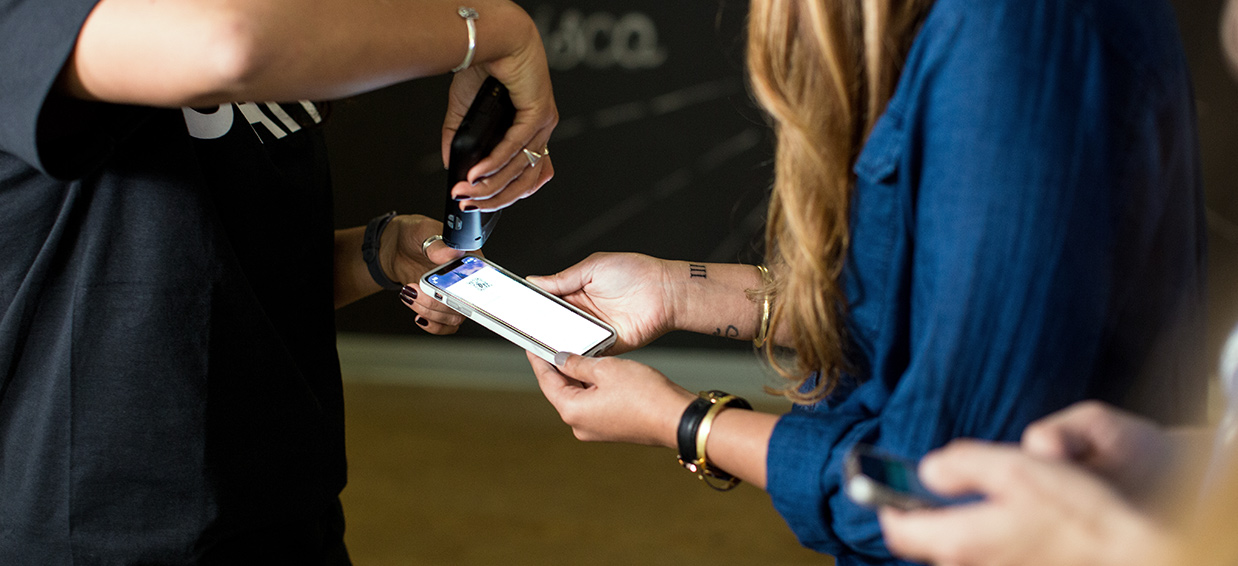 The Ultimate Event Ticketing System: 7 Ticket Types
There's nothing more satisfying than seeing the words "sold out" on your event page. Offering the Eventbrite ticket type that works for your potential attendees, their budget, and their lifestyle will benefit you both.
Having an inclusive event ticketing system with different ticket options is vital, as it gives your potential attendees the freedom of choice. It can lead to a number of positives for you and your brand, such as getting that "sold out" notification, increasing your revenue, and building a positive, lasting relationship between you and your attendees.
So, what ticket types should you opt for? Here are the top seven Eventbrite ticket types and why you should use them for your event.
1. General admission tickets
General admission is the most common ticket type and provides admission to your event without any extras. GA tickets are typically on sale the longest, and they're usually one of the least expensive ticket options you can offer.
Why use it: General admissions provide a baseline experience for attendees. They also help you convert people who don't want – or don't want to pay for – a VIP experience.
2. VIP event tickets
VIP packages offer attendees a premium experience for a higher price, often with added benefits – like early access, free drinks, or a meet-and-greet with the talent – which are not available to other ticket holders. VIP ticketing can help you attract new and returning attendees who value exclusivity and are willing to pay for it.
Why use it: VIP event tickets capture more revenue and deliver more value to those customers who care about an upgraded experience. Some event creators have found that the higher the ticket price, the better the attendance rate.
3. Reserved seating tickets
If your event has seat allocations, give attendees the flexibility to pick where they want to sit. Reserved seating tickets are a simple yet powerful upgrade, which can provide big value for attendees wanting to be closer to a performer or speaker at your event.
Why use it: The people who want to be near the action will pay more for this privilege. So if your venue uses seating, you can charge more for the sections closest to the performer or stage.
4. Multi-day pass
Does your event take place over many days? Give attendees the power to pick and choose the number of days they'll attend by offering them the option of a multi-day pass. If you're worried about logistics, consider using RFID wristbands to streamline entry into your event. An added bonus will be that your attendees won't have to worry about how to safeguard their tickets and can just enjoy themselves.
Why use it: A multi-day pass removes barriers to attendance by letting attendees choose which sessions or performances they want, at a price they're comfortable with.
5. One-day pass
If your event spans multiple days but not everyone wants to – or is able to – attend every day, a one-day pass lets you appeal to people only looking to attend for one day. Offering a one-day pass alongside a multi-day pass gives attendees more choices that work for them. Providing a cheaper option could convince those who might be hesitant.
Why use it: Some corporate conferences or multi-day festivals can pose a price challenge or scheduling conflict for interested people. Overcome both hurdles with a one-day pass ticket option, so attendees can join for just the amount of time they're interested in.
6. Early bird discount
Early bird tickets are most often used to give people the largest possible discount on tickets, through a set pre-sale period. You get to decide how long the early bird lasts and how much of a discount you want to offer attendees.
Why use it: For loyal fans or potential attendees, an early bird discount often provides enough of a price cut to convince them to save their spot before general admission opens up.
7. Coded discount
Targeted discounts give specific groups of attendees the option to purchase tickets at a reduced price by using a special promotional code. It's a great way to kick off your pre-sale for return attendees, to offer last-minute discounts, or to partner with vendors and encourage in-event spending.
Why use it: Discounts allow you to win back past attendees, offer bulk discounts on ticket purchases from specific groups, and provide an incentive for people to act by a certain date.
Find an event ticketing system that works for you
There are loads of other ticketing options and tools to consider for your event. Try using numbered event tickets or our event ticket sales app to keep an eye on ticket sales, wherever you are.
By giving your attendees a larger variety of ticketing options to choose from, your event opens up and becomes accessible to a bigger audience. Adapting your ticketing options to optimise the experience for your attendees also builds trust – and can help win attendees back for your next event.
Once you've decided which ticket type you want to offer, use our event ticket booking website to create your event and our event ticket price calculator to find the ticket price that works for you.