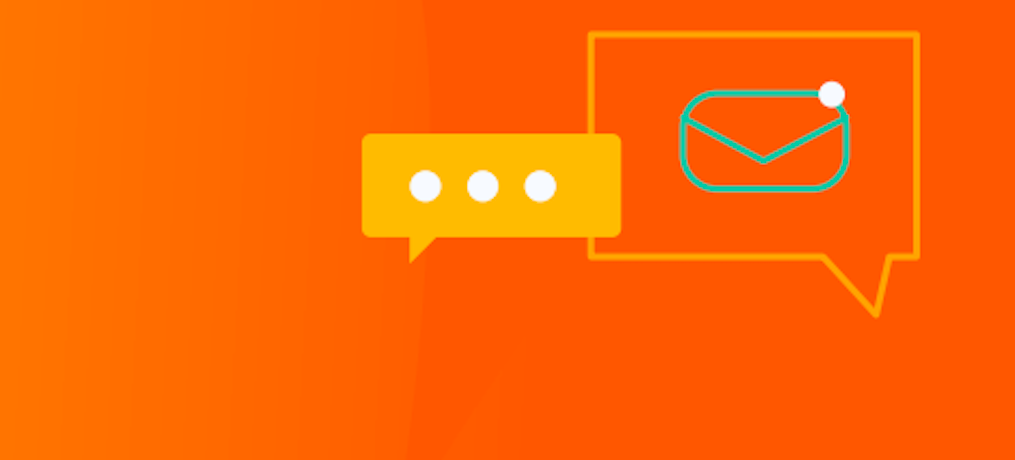 New Data Reveals the Top 4 Event Marketing Trends of 2018
Whether you consider yourself an events expert or an industry novice, chances are you want to give yourself an edge over the competition. And in a saturated market, you can't risk being behind — you need to be best in class.
Free Download: The Essential Guide to Event Marketing
Start off the new year by brushing up on the biggest trends in the events industry. Based on new data from an Eventbrite survey of 1,000 event professionals in the US, these are the biggest event marketing trends favoured by successful event organisers in 2018:
1. Highly targeted emails
Email marketing has evolved. In the past, getting your emails sent out by a third party to their large database was an appealing prospect, but this is no longer considered best practice. You can't just send email blasts with one-size-fits-all messages and expect good results. While it's true that your event may land in more inboxes, it doesn't guarantee that the message will even be opened, let alone converted into a sale or registration.
In 2018, smart and savvy marketers will use targeted marketing to build smaller, but higher quality, email lists, allowing them to create personalised emails that cater to the interests of subscribers.
Mindful living festival, Wanderlust, has great success with this technique. Wanderlust uses MailChimp to communicate to their attendees weekly, using Eventbrite data to segment their audience and send targeted messaging to optimise engagement. They send targeted pre-sale emails within a week of their last event and achieve an average pre-sale of 200 tickets. Their regular eDMs see an average conversion rate of 35% and more than half of all festival attendees come back again to another event.
Learn More: Email Isn't Dead, But Mass Email Marketing is: Deliver Higher ROI with DIY
2. Social media influencers
Celebrity endorsements have been a powerful advertising tool for decades, but social media has changed the game. Now, anybody can become a powerful influencer with thousands of followers, all interested in the products and brands they're using.
Using social influencers for the first time can be a bit daunting, particularly if you don't know if any one person is driving ticket sales. However, it's not impossible to track your results to figure out who is pulling their weight. Beer InCider organiser, Marty Keetels, partners with local food & drink bloggers and uses promotional tracking links with Eventbrite reporting to see exactly who is driving the most site visits and converting to ticket sales. By seeing the effect an individual has on ticket sales, he can determine who to partner with again in future.
Learn More: Should You Use Social Influencers to Promote Your Event?
3. Experiential marketing
Attendees crave personalised and unique experiences, which is why it's no surprise that experiential marketing is on the rise.
While there's no one right way to approach experiential marketing, at its core it's all about immersing consumers in memorable live experiences. Events most often overlap with experiential marketing campaigns in two ways. Either events can be part of a larger campaign to grow a brand or business, or smaller, individual experiential activations can exist within your larger event, like on-site art installations or virtual reality pop-ups.
The biggest trend in experiential marketing in 2018 is the "immersive experience". Learn more about it in this blog post.
4. Event distribution
In the past, when someone wanted to attend an event, they needed to pick up the phone or go to a box office. Online ticketing and registration made it easier, allowing consumers to purchase tickets from your website.
The latest evolution in ticket sales is not driving more people to your website — but rather selling across the web to reach your audience where they are already browsing. The practice of making purchases on social media or popular websites is known as distributed commerce, and describes the 'Buy Now' buttons on platforms such as Facebook and Pinterest.
Event distribution is one of the most effective — and most overlooked — ways to boost ticket sales. When compared to 2016, the percentage of tickets bought on these distributed commerce sites more than doubled last year and is set to grow again in 2018.
Eventbrite organisers have already seen early success with the new Facebook Checkout integration, including:
Beer InCider sold 10% of their festival tickets directly on Facebook in 2017
Music Festival Rhythm & Vines sold 50% of their pre-sale tickets to the 'Road to Rhythm' sideshow through Facebook Checkout, targeting their actively engaged fans
Learn More: How to Use Event Distribution to Double Your Ticket Sales
Looking to grow your event with marketing in 2018? Download our The Essential Guide to Event Marketing for a comprehensive strategy that engages your current attendees, reaches new ones, and turns interested event-goers into paid ticket holders and registrants.