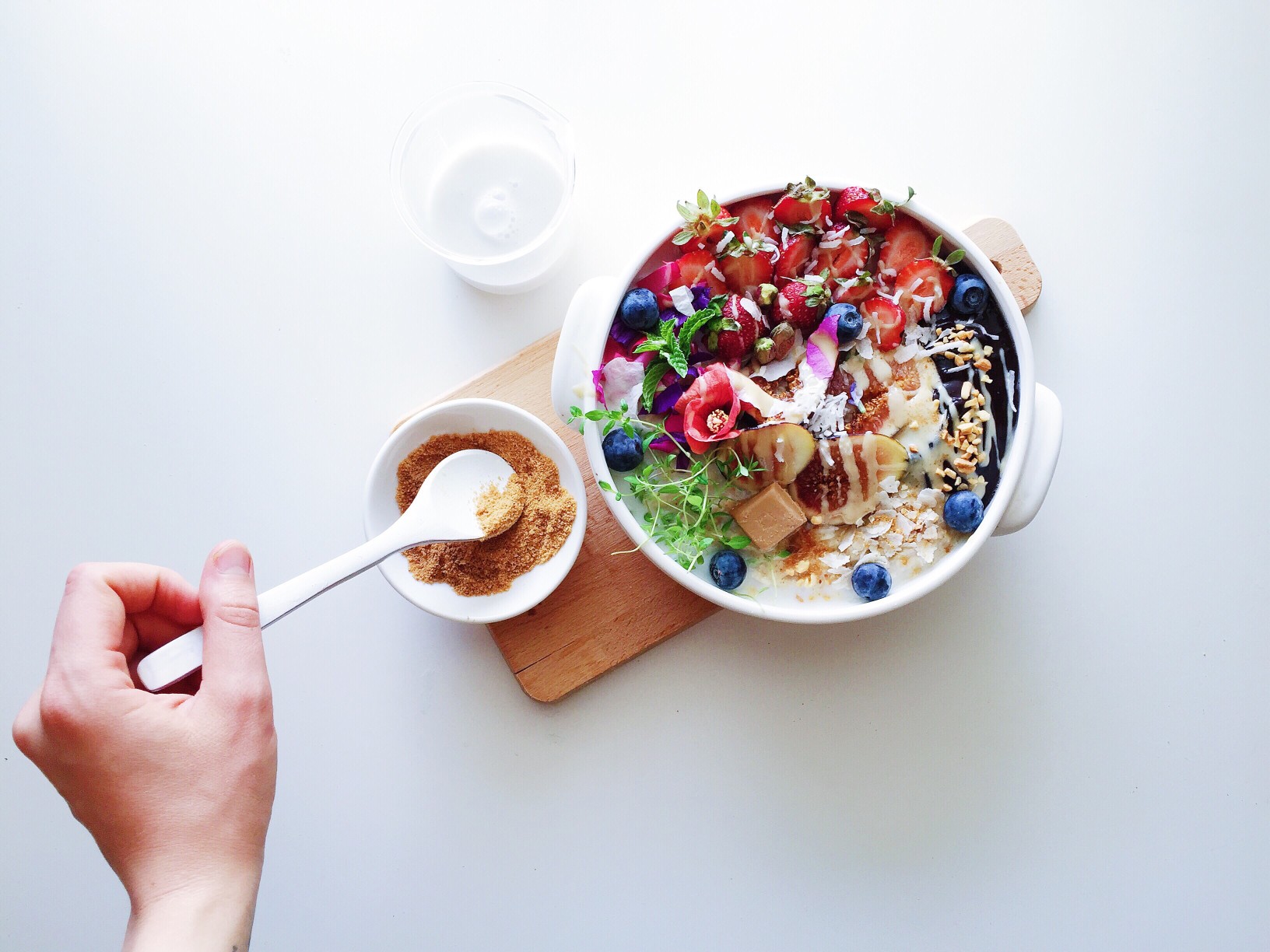 On-Trend Breakfast Ideas for Work Meetings and Corporate Events
Australia's admiration for breakfast is no secret; in fact, it's world-famous. From our obsession with Vegemite to the New York Times declaring Melbourne home of the world's best croissant, our love for the first meal of the day runs deep.
Breakfast events are great for work meetings and corporate events – you can engage attendees when they are fresh and ready to learn, and help them manage their morning schedule by providing breakfast for them. So what breakfast trends and catering ideas will lure attendees to your next event? Read on to discover the hottest breakfast ideas since sliced bread.
Corporate events breakfast Idea #1: For the health-conscious
Healthy options that can fuel people throughout the day better than an early morning sugar high are becoming more commonplace at work meetings and corporate breakfast events. Think low-GI, low-sugar options such as fresh-cut fruit and natural yoghurt. Other health trends include:
Acai bowls
When it comes to superfoods, one of the biggest breakfast trends is the acai bowl. An alternative to a breakfast smoothie, acai bowls are thick enough to be eaten with a spoon and use Brazilian acai berries to create a dish that can be topped with fresh fruits and oats. Having a few toppings available for self-service allows people to individualise their healthy breakfast meeting food.
Pressed juice
Pressed juice is a simple way for people at corporate events to get some morning sustenance and feel good doing it. Fresh-pressed fruit juices are widely available now, from cafes to restaurants and even in some supermarkets. A great alternative to sugary processed juices, they're sure to be a great start to the working day.
Milk varieties
Gone are the days of just full-fat or skim as far as milk varieties go. Now popular milk varieties extend to soy, coconut, almond, oat, rice, and lactose-free. That's a lot of milk to stock up on, but as these varieties increase in popularity, it's a good idea to at least add soy milk and almond milk to the rotation to keep guests happy.
Corporate events breakfast idea #2: For the bakery regular
Pastries have been a popular choice for conferences and work meetings for a long time. They're easy, served at room temperature, and delicious. Put a smile on everyone's face at your next breakfast meeting with a mouth-watering croissant. Whether it be a savoury option with ham and cheese or a sweeter option filled with tasty jam – you just can't go wrong! Don't feel like you need to rely too heavily on croissants either – branch out within the bakery and reach for some simple tarts or a hearty danish to kickstart a breakfast food trend within your workplace.
Corporate events breakfast idea #3: For the bread lover
One of the hottest breakfasts since sliced bread is…well…sliced bread done fancy. A touch of sourdough can be nice, but interesting creations such as pumpkin bread or a fig and fennel loaf will get the conversation flowing. Topping options are also easy to set up, especially for all of those smashed avo addicts out there.
The rise in local bagel joints across Australia, bringing the quality of great-tasting NYC bagels down-under, means they make the perfect easily accessible breakfast snacks for your next work meeting. From simple cream cheese to a touch of salmon, they make great finger foods for events.
Corporate events breakfast idea #4: For the sweet tooth
Savoury options are a great, safe bet, but if you really want to impress attendees, why not appeal to their sweet tooth? Classic buttermilk pancakes with some fruit and a fountain (literally or not) of maple syrup are sure to satisfy any morning cravings. From there you can spice things up with a crepe station or even a mound of profiteroles!
Corporate events breakfast idea #5: For the vegan
For some, healthy breakfast meeting food doesn't just mean it needs to be low in sugar. An increasing number of people are adopting a vegan lifestyle, focusing on plant-based diets that are environmentally sustainable. You could provide a vegan alternative to the primary snack you're offering, or go full vegan for your breakfast snacks – either way, it will enhance the inclusive feel of your meetings and corporate events.
It's not just the vegan folk to look out for – gluten-free, keto and low-FODMAP food groups are also receiving more love. So if you really want to make a statement and have something for everyone, look into ideas such as GF muesli or some chia-seed pudding.
Of course, with food safety being a major focus in the midst of the COVID-19 pandemic, it's always important to ensure safe food and event practices are being adhered to as per Government-established guidelines when serving food at an event.
What are you waiting for? Pick the breakfast options that speak to you and list your next corporate event right here on Eventbrite.