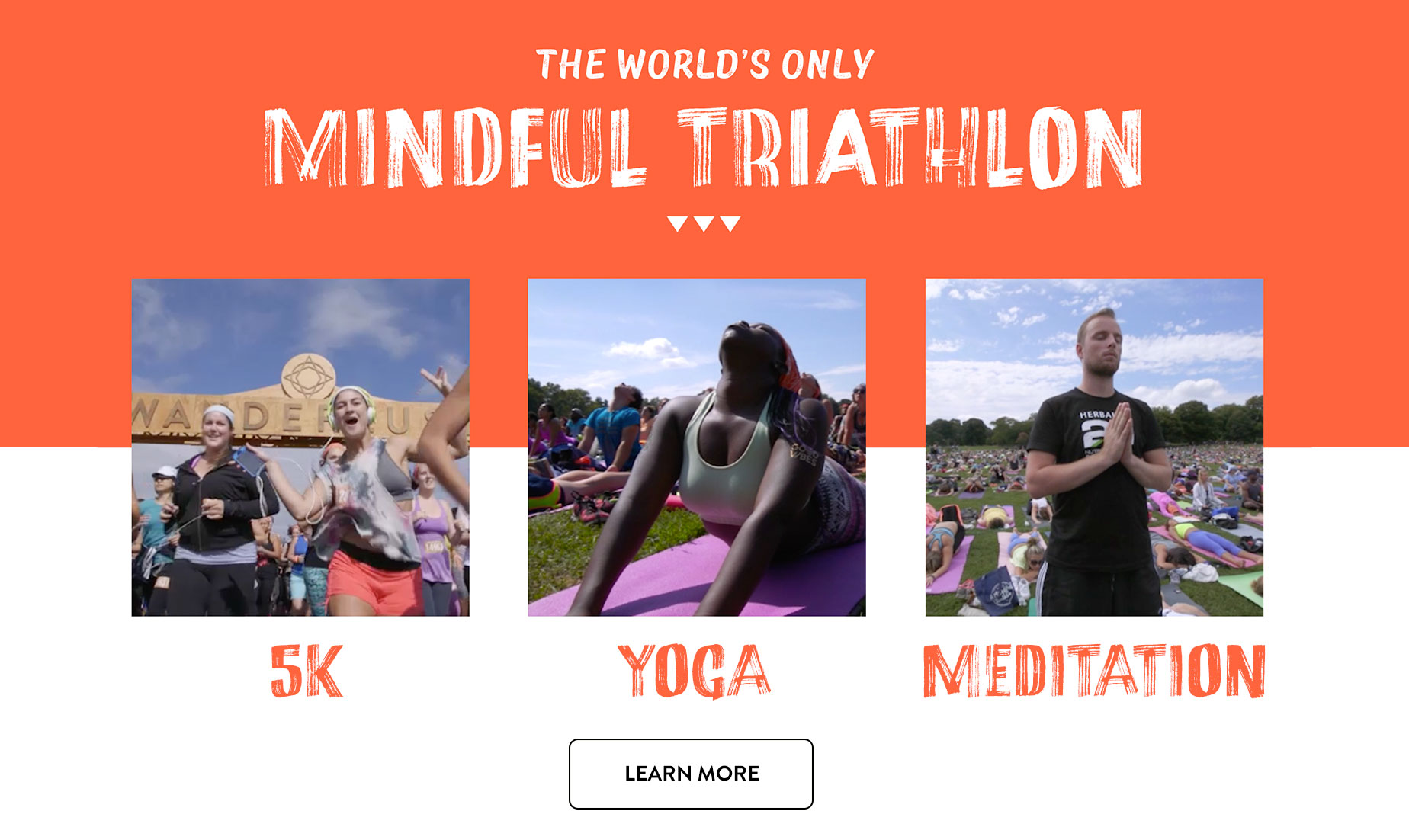 The Trend that Won't Stop Trending: Hybridisation
From early morning dance parties to restaurants and spas at music festivals, demand for unique experiences is on the rise.
In fact, more than 67% of Australians told us that 'experiencing new things' is more important than material possessions when it comes to living a fulfilling life. To capture the attention of today's adventurous consumers, standing out is key. Fortunately, imagination's the limit when it comes to serving up unique experiences and events.
Meet 'hybridisation', the trend that just won't stop trending. Hybrid events help broaden your appeal to new audiences, and increase buzz with one-of-a-kind experiences. Hybridisation used to mean broadening your festival's experience with new attractions — like adding a morning yoga session to your music festival or an online component. Now, it's more common that these side attractions are taking centre stage and drawing in new crowds.
Considering a hybrid or quirky approach to your next festival? Get inspiration from five festivals that are crushing it at the hybrid game — and growing their events in the process.
Tens of thousands of devotees are joining to unplug, celebrate, and live mindfully at Wanderlust events across the globe. Originally, Wanderlust was a "mindfulness triathlon" featuring a 5K run, yoga, and meditation. Now, Wanderlust offers a diverse array of activities that span far beyond athletics. Music lovers can rock out at concerts or relax during intimate performances. Explorers can embark on guided trips, hiking excursions, or take water sports lessons. Attendees can broaden their perspectives with lectures from mindfulness experts and choose from local sustainable food options.
According to the 2015 Eventbrite Live Experiences Impact Survey, 37% of Australians want to get more involved in health and wellbeing activities (meditation, yoga, health expos), so combining health and wellbeing activities within events is set to be a trend on the rise for events in 2016 and beyond.
Launched in Melbourne in Summer 2014 and now becoming a national event, The Royal Croquet Club never hit the scene as a simple game of croquet. Marketed as a creative playground, this outdoor summer festival combines the latest in food and drink trends with music, artist performances, plenty of dancing, and if you fancy, a few games of croquet.
Recognising that wine tastings can be perceived as stuffy and boring, wine event organisers Bottle Shop Concepts launched 'Game of Rhones' — a fun take on drinking serious wines. Taking some tongue-in-cheek inspiration from the popularity of HBO's Game of Thrones, this wine festival combines tastings from the Rhones region with a medieval theme including outlandish costumes, barbequed meats, and competitions to create a light-hearted atmosphere that can't be taken too seriously.
At this year's Australian Open tennis tournament, the party atmosphere was brought to the court arenas with an outdoor festival taking place on the surrounding grounds. Attracting both tennis lovers and novices alike, the sporting precinct came to life with family-friendly games like giant tennis and cartoon character matches, live music acts and DJ sets, and food trucks featuring pop-up versions of some of Melbourne's most popular restaurants, including fine dining options.  
In the true spirit of hybridisation, there is no one word to describe this mecca of all things San Francisco. A "Gastromagic" area combines local chefs, DJs, comedians, and magicians onstage for an interactive culinary experience. Outside Lands also boasts live interactive art exhibits and installations. Even the sponsorships are activities within themselves, such as a mini golf course with wine pairings at each hole.
When it comes to hybridisation, there are no rules. To to draw more attendees through a unique or hybrid event, find activities and entertainment that match your audience's interests and demographics.