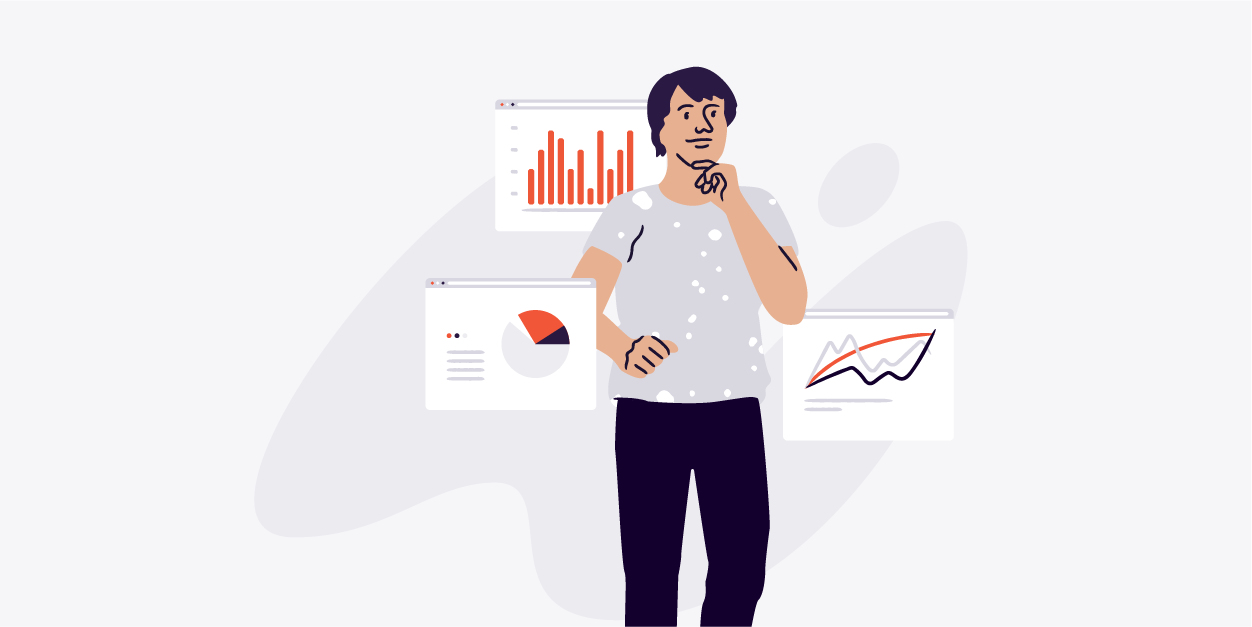 The Ins and Outs of Financial Support for Event Creators in Australia
It's a time of mixed COVID-19 challenges and opportunities for event creators in Australia. On the downside, navigating COVID-19 recovery, snap lockdowns and social distancing guidelines have played havoc with event calendars and plans.
However, on the plus side, states and territories across the country have realised the vital role the event community plays in getting people back to support businesses and artists. To show their support for the event community, many states, territories, and local councils have started offering financial support to event creators. Below, we share some of the options available to help support you to bounce back with your best event calendar yet.
COVID-19 Financial Support for Businesses
In Australia, we have a range of financial support schemes and grants for event planning businesses on offer from federal, state, and local agencies looking to support business recovery while boosting employment and growth. We summarise the most widely accessible options below, but more detailed information about financial support can be found on each state or territory website:
JobMaker
The Federal Government has introduced the JobMaker Hiring Credit Scheme (JobMaker) to help businesses bounce back from COVID-19 while also helping young people back into paid work. Under the JobMaker scheme, businesses are offered a financial incentive to employ additional young job seekers aged 16–35 years. For more information about JobMaker and your eligibility as a business, contact the Australian Taxation Office (ATO) or your accountant for information.
Boosting Cash Flow for Employers
The Australian Government is also providing tax-free cash flow boosts of between $20,000 and $100,000 to eligible businesses – delivered through credits in the business activity statement (BAS) system, where businesses lodge their activity statements. For more information about cash-flow boosts and your eligibility, contact the ATO or your accountant for information.
Backing Business Investment and Instant Asset Write-Off Rules
To encourage spending and investment, eligible businesses may be able to deduct the cost of new depreciating assets straight away using the Backing Business Investment Scheme. With this, you could claim an instant "write-off" – a deduction for the business portion of the cost of assets. This is a great option for event businesses looking to invest in new technology to support hybrid or online events.
Hiring Apprentices
Another wage subsidy designed to get younger people back into work, the Boosting Apprenticeship Commencements scheme supports businesses to take on new apprentices and trainees. Businesses who engage apprentices may be eligible for a subsidy of 50 percent of wages paid for 12 months – to a maximum of $7,000 per quarter. The subsidy is available to employers of any size, industry, or geographic location. More information is available from Apprentices Australia.
COVID-19 Small and Medium Enterprises (SME) Guarantee Scheme
Under this Australian Government-sponsored loan scheme, small businesses can access cheaper loans to get through the impact of COVID-19. Offering up to $40 billion of lending to SMEs, including Not-for-profits (NFPs), the government is guaranteeing 50 per cent of new loans issued by participating lenders to SMEs. More information is available from the Department of Treasury.
Financial Support for Charities and NFPs
Charities and NFPs have the parallel challenges of increased numbers of Australians seeking support, with a drop in fundraising revenue due to a lack of events and community activities during COVID-19. It's a great time for charities and not-for-profits to resume fundraiser event activity and ask their community for support, since governments and councils across Australia are providing financial support and grants for charity events. Eventbrite is also here to boost your event fundraising with features like donations with ticket purchases.
Changes to ATO Rules for Charities and NFPs
For specific Australian government schemes like Backing Business Investment and the Coronavirus Small and Medium Enterprises (SME) Guarantee Scheme, eligibility criteria and participation rules (like thresholds and dates) are relaxed for charities and NFPs. For more information about charity and NFP specific rules, contact the Australian Taxation Office (ATO) or your accountant for information.
COVID-19 National Funding Platform
Australian Communities Foundation and Philanthropy Australia have partnered to provide a COVID-19 National Funding Platform that pairs charities with matching donors more easily. Using the platform, NFPs can register their COVID-19-related funding needs so that donors can support them with direct donations and fundraising needs.
Financial Support for Music Events and Creators
The music event industry has had to adapt to unique challenges throughout COVID-19, which has led to a range of targeted resources for music event creators and grants for music events around the country. If you're a music event creator that's adapting to delivering music events during COVID-19 recovery, there's financial support for both event teams and venues. The majority of music event support options are state or local council-based initiatives designed to meet the needs of specific communities, so make sure to check your state or territory website for local information (using the links posted above). We've included a sample of national initiatives below.
Regional Tourism Bushfire Recovery Grants
COVID-19 might have taken the focus off bushfire recovery, but it's back on supporting regional communities to recover with the Regional Tourism Bushfire Recovery Grants Scheme. Grants of up to $30,000 are available to support smaller-scale events (including promotion), concerts, festivals, and/or other visitor attractions such as art installations and tourist walks.
Live Music Australia Program
The Live Music Australia program supports small-to-medium venues that stage quality original Australian live music to adapt and bounce back after COVID-19. Businesses can be located anywhere in Australia, including suburban, regional, and remote regions. For more information, check the Office of the Arts website.
Contemporary Music Touring Program
The Contemporary Music Touring Program (CMTP) supports national touring activity undertaken by Australian musicians performing original contemporary music. Funding can be provided to performers, managers, agents, and music networks on behalf of professionals working in the Australian music industry. For more information, check out The Australia Council's website.
Your Go-to Guide for Great Events
Funding isn't the only way to make your event more financially viable and let you turn a profit. Explore Eventbrite to learn how to approach sponsors for an event and how to choose the right sponsors that align with your business.