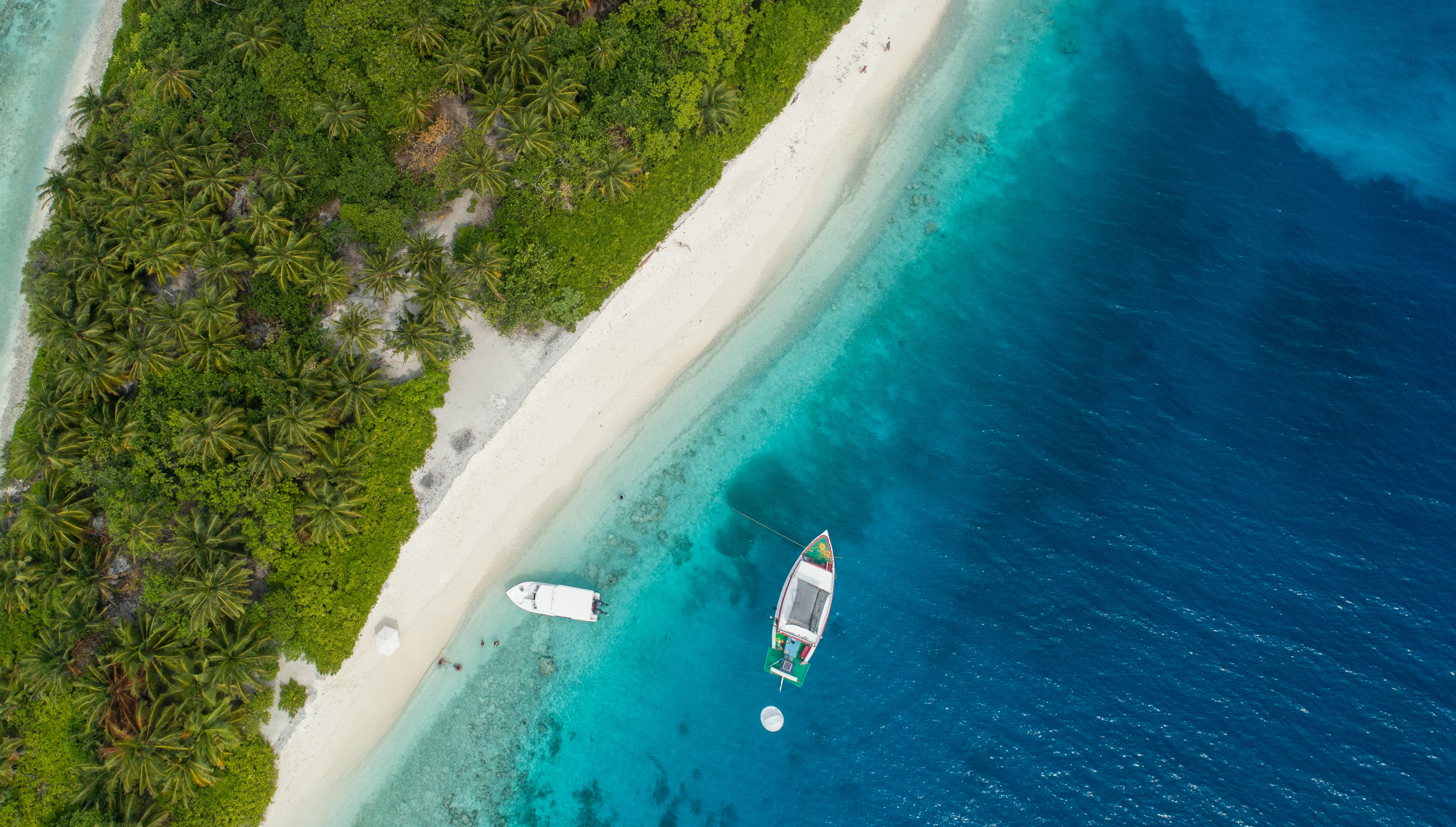 The Fall Out After Fyre — Can Influencers Still Have Influence?
Dubbed 'the greatest party that never happened', the Fyre Festival fiasco was flung into public consciousness again this year with not one, but two duelling documentaries from Netflix and Hulu, chronicling the disaster. 
In the Netflix documentary, Fyre CEO Billy McFarland called it "the best coordinated social influencer campaign ever". And he wasn't wrong. In December 2016, Fyre Festival unveiled the dream VIP experience with a trailer featuring the biggest models, celebrities, and influencers around the world, along with a coordinated social media rollout using burnt orange tiles.
A PR frenzy ensued. In forty-eight hours, 95% of tickets were sold and brands were looking to shift their investment from Coachella to Fyre.  
But the influencers involved portrayed an experience that was far removed from the reality of the event. It's no surprise then, that influencer culture has come under serious scrutiny. These documentaries provided a vivid insight into the dark potential of the influencer economy, where issues of trust, authenticity, and responsibility lie at its core. 
So the question remains, where does this leave festival creators when it comes to creating influencer campaigns? Do influencers still have influence?
There's no doubt that the epic failure of Fyre Festival means event creators will have to work harder to secure the trust of customers and sponsors — but all hope isn't lost! Here are the top lessons we've learned about influencer marketing from the fall out after Fyre.
Find an influencer that fits your brand
When it came to Fyre, there was a clear lack of alignment between the brand and the influencers from the start, with no communication, collaboration, or shared goals to cement the relationships. These three elements are the key to any successful influencer campaign. 
Influencers were seemingly chosen solely based on their colossal following. Sure, they fit the aesthetic of the festival, but there was no shared belief system or values at the core of the relationships. 
Finding an influencer who genuinely loves and believes in your brand — and vice versa — is essential to building an authentic relationship that will shine through in your marketing. 
Choose influencers who have a genuine connection with their followers
It can be tempting to opt for the influencer with the greatest social following that you can get your hands on. After all, more followers mean more reach and more reach likely means more conversions, right? 
Not necessarily. It's important to dig a little deeper than that. What kind of engagement is your target influencer generating? Are his/her social posts sparking meaningful conversations and commentary? What is the overall sentiment of the comments? 
It's also important to make sure that their following is legitimate. Automated bots and fake followers are widespread on social media.
For the best results, you need to collaborate with an influencer who has a genuine connection with their followers. Otherwise, it's likely to be a wasted investment.
Make it an ongoing partnership
Once off influencer campaigns don't look genuine. You are selling a narrative between your brand and the influencer. 
When it came to Fyre, the influencer relationships ended after a few promotional posts. They were nowhere to be found on the day and once the failure came to light, they scrambled to delete any association they had with the festival. 
Influencer campaigns should be built upon long-lasting partnerships, bound by mutual trust and driven by a desire to work collaboratively to achieve shared goals.
Insist on full transparency
Full transparency and disclosure are non-negotiable when it comes to influencer marketing. Make sure anyone you're working with knows this as well. 
Trust is paramount in an age of fake news and fraudulent dealings. Consumers are becoming increasingly wary of influencer marketing. Make sure you have full clarity on what is going to be posted and that the nature of the post is fully disclosed. Also, where possible, review any content before it gets posted to make sure it's not only accurate and above board, but feels consistent with your branding and values too. With cynicism towards influencers growing, greater transparency can only be a positive thing for event creators and attendees alike. 
Before agreeing to work with any influencer, make sure you take the time to research them and their social media presence carefully. By following best practices, genuine and transparent influencer marketing can still give rise to positive brand sentiment and boost ticket sales. 
Launch, grow and propel your event
With this influencer advice in mind, you can unlock a powerful tool to help promote your event. For more tips on how to launch, grow and propel your event, check out this ebook.