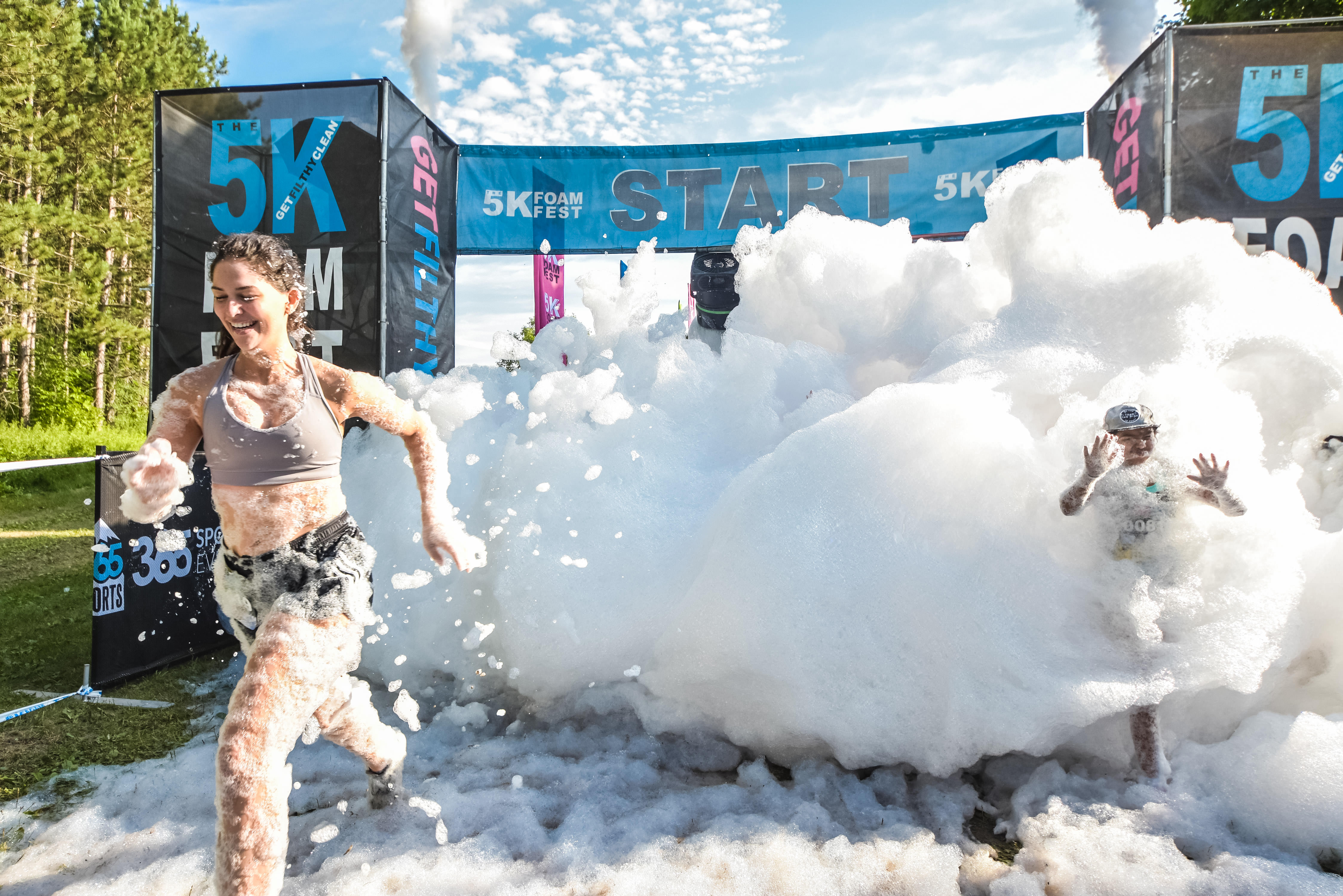 The 5K Foam Fest Is Coming To Australia
One-of-a-kind fun run the 5K Foam Fest is coming to Australia for the first time ever this summer, making stops in Melbourne, Sydney, Brisbane, Perth and Adelaide. We talked to its organisers to find more about the event and their move Down Under.
What is Foam Fest?
The unique event is aimed at runners of all abilities and features over 22 obstacles, including the world's largest inflatable slide, log rolls, mud pits and, you guessed it, 2.5 million cubic feet of foam. A day out for the whole family, the festival sites will be pumping with DJs, food trucks, beer gardens and a free Kids Fun Zone for children under seven.
If foam pits and mud crawls aren't motivation enough, it's all happening in the name of a good cause. By utilising Eventbrite's built-in donation tool in their check-out flow Foam Fest give participants the option to make a contribution to Make-A-Wish Australia when they sign up for the event, or to create a fundraising page which can be shared in the lead up to the day. As an added bonus, if they raise a minimum of $500 as an individual or $1000 as a family, Make-A-Wish will refund their Foam Fest entry fee.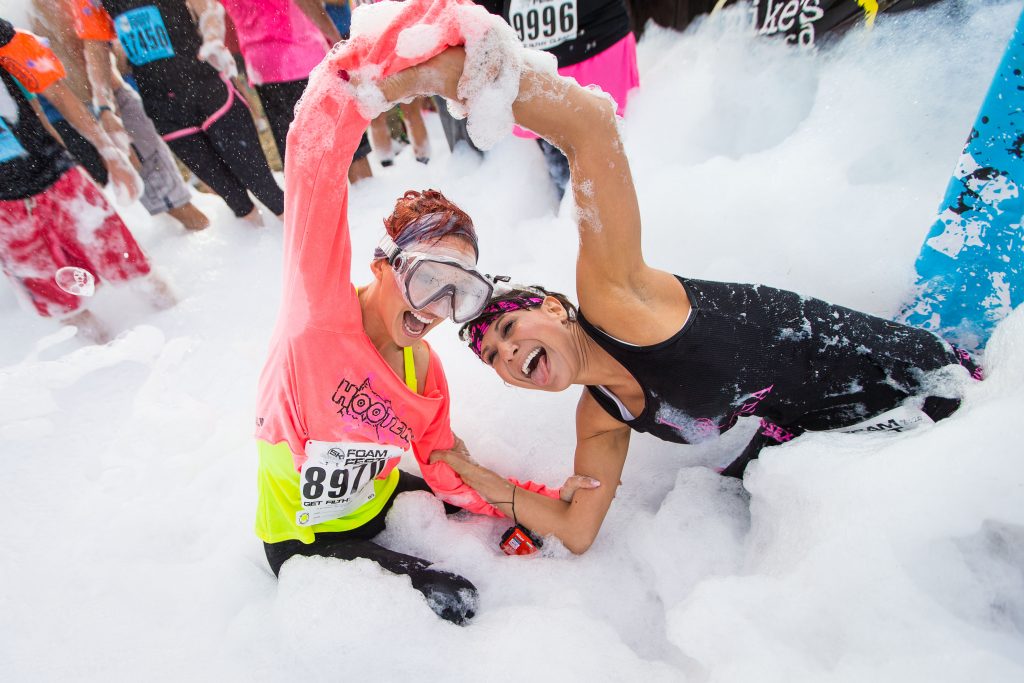 Why bring Foam Fest Down Under?
Launched in the US by events company 365 Sports, the 5K Foam Fest recently expanded to Canada. Given Australians' shared love of the outdoors and passion for health and fitness, bringing the fun run Down Under seemed like a logical step, according to 365 Sports Director of Partnerships Michael Lambert.
"Instead of working all summer and hibernating in the winter we thought it would be cool to check things out in the southern hemisphere," he says of the decision. "We figured it would be a hit with fun-loving Aussies. Plus we have a lot of friends and family in Australia so double bonus."
365 Sports pride themselves on placing the customer experience above anything else, and the success of their events is built off the back of this approach. They strive for excellence, starting from the very moment someone logs onto the Foam Fest website right through to the event day experience.  
In addition to "foam, foam and more foam" participants in Foam Fest get a whole swag of extras, including a finisher's medal, beach towel and free photos, plus they will have access to onsite showers, water stations and more. You can enter on your own or register as a team, and there are reduced rates available for families, military personnel and first responders. It's these kind of event day details which 365 Sports highlight make the experience all the more special.
Eventbrite and Foam Fest
To help maintain a seamless customer experience Foam Fest partnered with Eventbrite for ticketing. The system integrates perfectly with their product, making it a quick and easy process to secure tickets. "Eventbrite has been a great ticket platform for us," Michael says. "The easy to use Organiser App keeps us updated in real time even when we are out on the event site."
But it's more than just ticketing logistics that makes the pairing so effective. 365 Sports have also utilised the reporting and analytics tools provided on the Eventbrite platform to gain a deeper understanding of their participants' needs and to sharpen Foam Fest's marketing outreach.
Foam Fest hits Australia with the first event happening in West Melbourne on December 1st. Click through below to learn more about the Foam Fest events in your city: