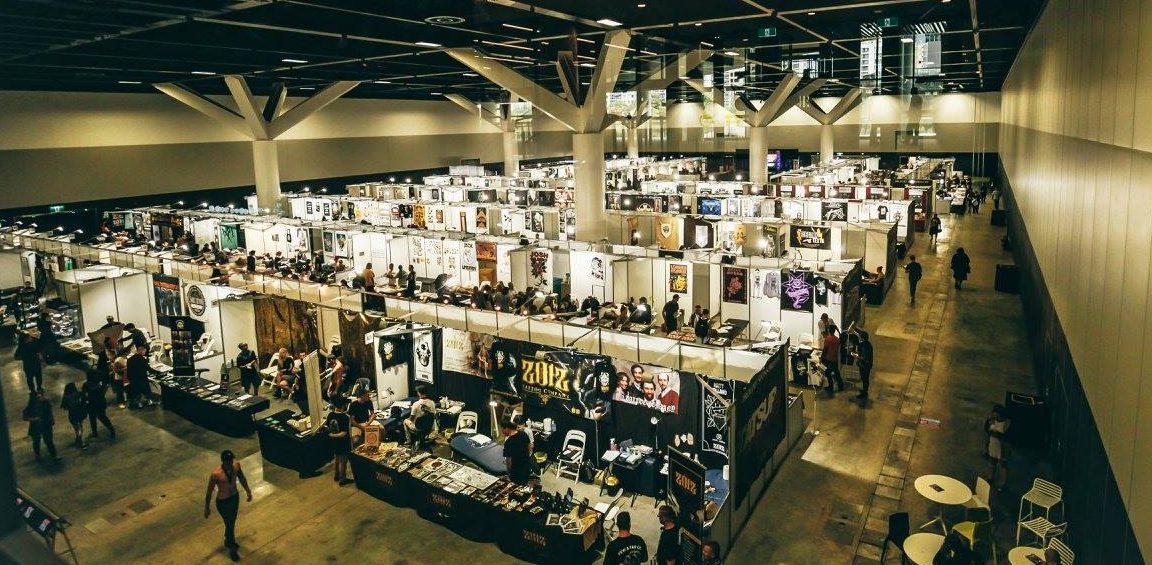 How Tattoo Expo Simplified Ticket Sales to Sell More, Sooner
No matter how successful your event is, it's important to continue innovating to stay ahead of the competition and attract top exhibitors year after year. Take it from Tattoo Expo, Australia's largest celebration of tattoo culture and lifestyle. Already a smash success in Melbourne, Sydney, Brisbane, and Perth — the event showcases more than 500 Australian and International tattoo artists and attracts crowds of around 57,000 people annually.
In 2018, Tattoo Expo partnered with Eventbrite as their ticketing partner to build on that success in two ways: improving their ticket sales, and reducing demands on staff.
Want to use Eventbrite to power your expo or show? Contact us by

getting in touch here

or calling 1800 820 172 (AU) or 0800 448 422 (NZ).
Selling more tickets, sooner, with event discovery
Event attendance can only grow if you can get the word out to more people. Instead of relying solely on costly advertising, Tattoo Expo was able to sell more tickets by partnering with Eventbrite. How? By getting discovered by new ticket buyers and converting more sales. Eventbrite's platform helped more tattoo aficionados find Tattoo Expo by:
Tapping into event lovers already using Eventbrite to discover new experiences

Selling tickets where tattoo fans already spend their time — like Facebook

Improving Google search results with optimised event pages

Selling tickets on any device with a simple, mobile-optimised checkout
With more than 168,000 fans on Facebook, event director Kevin Mack was keen to implement Eventbrite's Facebook Checkout feature, selling tickets directly to fans on the Facebook platform. As a result, Tattoo Expo sold more tickets, sooner.
"The simplicity of buying a ticket through Eventbrite has made a huge impact on ticket sales — especially through the Facebook Checkout process. It's made buying a ticket a much faster, smoother process and we've seen a significant increase in ticket sales, purely from how easy it is for a customer to buy."
– Kevin Mack, Director, Tattoo Expo
Facebook fans don't always translate into attendees. It's a common frustration to see fans mark themselves as 'Interested' in an event, while ticket sales stall. Often, people are interested in an event when they see it on Facebook, but put off a purchase until the last-minute. Kevin says Facebook Checkout solved this issue for Tattoo Expo. "Not only did we see a rise in pre-show sales, we also noticed that people are buying tickets four weeks out from the event instead of at the last minute" he says. "Instead of thinking 'I'll buy a ticket later', attendees are buying immediately."

Saving time with easy-to-use functionality
When events grow, so does a seemingly endless list of tasks for staff to tackle. Running event operations is especially time consuming for expos, where there are a large number of stakeholders to keep happy.
Investing in the right technology can help simplify event operations and let staff focus on strategic growth. Since switching to Eventbrite, Tattoo Expo's staff can manage and promote their event from any device, 24/7.
"Eventbrite's ticketing platform has really simplified our operation and saved staff a lot of time. It's easy and accessible for all staff to use. One of the highlights is the Eventbrite Organiser App — we use it for tracking sales and can see how our event is performing at any time, anywhere."
– Kevin Mack, Director, Tattoo Expo
Fast ticket scanning on any device
With thousands of attendees waiting to come through the door, and hundreds of exhibitors relying on support, expo directors and their core staff need a lot of support on event days and rely on a casual workforce.
One of the easiest and most effective ways to get support staff up and running quickly is to use on-site ticket scanning to manage event entry. But the hire of equipment can be expensive and takes extra time for training — leaving many events relying on manual processes. Tattoo Expo takes advantage of the free Eventbrite Organiser App, which can get staff scanning tickets within minutes on any Apple or Android device.
By eliminating manual check-in processes, on-site staff can provide a faster entry experience for attendees, reducing the demands and customer service enquiries.
"On event day, using the Organiser App to check-in attendees is seamless. Having the opportunity to instantly scan someone in on-site is something we didn't have access to with our previous ticket provider. Now if a customer has any confusion or issues with their ticket, staff can simply look them up on the app. This has really sped up our queue wait times and reduced the need for extra customer service support."
– Kevin Mack, Director, Tattoo Expo
Checking in guests through the Organiser App also gives organisers a live view of event traffic to help manage staff resourcing. Tattoo Expo is a multi-day event held over a weekend, so check-in data from the app on Saturday gives organisers visibility on how many attendees are due through the doors on Sunday. This kind of information gives expo directors the power to accurately predict staffing needs — saving time and money.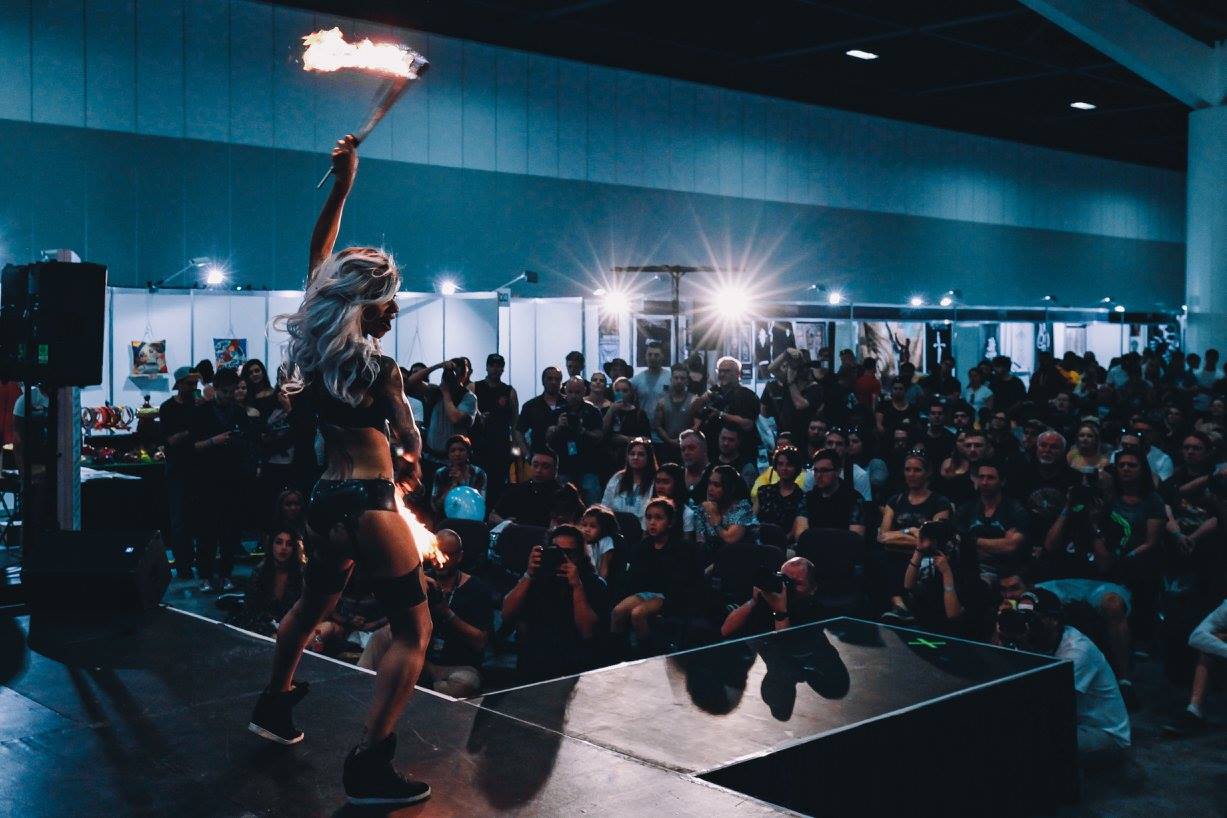 Grow your expo
Eventbrite can help grow your expo — delivering better results for both you and your exhibitors. To learn more, talk to one of our event experts by
getting in touch here
or calling 1800 820 172 (AU) or 0800 448 422 (NZ)
.