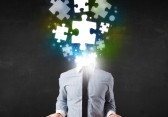 How to Target the Right Event Audience
If you've been keeping up with our blog, this is the third in a series on the importance of event personas to drive your ticket sales. In case you missed them, read up on them:
How to Avoid the Number One Mistake of Failed Events – Learn about how to define your audience
Determine the Value of Your Event – 4 questions to help you figure out your Unique Selling Proposition for your event.
Now that you're up to speed speed on defining your USP, here's an example of an effective USP. This is, of course, completely fictional.
Let's call the persona Emily, who we believe to be our typical attendee.
Event persona:
Emily really wants to learn basic accounting because she's self-employed and want to keep better track of her money.  She reads small business magazines and forums, and is an active member of small business groups on LinkedIn. Unfortunately she has very little time or money for expensive and in-depth training, which she finds personally boring.
Here's how you can pitch your event to Emily:
Event tagline:
A unique learning experience for business owners who are short on time and looking to master accounting basics quickly and easily.
Event narrative:
Do you have a small business but struggle with keeping track of your income, expenses, and cash flow? Would you benefit from a better grasp of accounting but don't have the time, money or patience for attending long and boring training sessions?  We present to you Accounting Made Easy, an event dedicated to helping small business owners keep their finances on track. We believe that learning the basics of business should be fun, interesting and simple.  You'll learn all the basics of accounting you need in a day. Thanks to our completely unique and fun format, you'll leave feeling excited by the subject, and retain all the key information much more easily than from traditional method.  Interested in learning more?  Just book your ticket now. Don't delay, as places are limited!  We can't wait to see you there…
To sum it all up…
Make sure to closely align your tagline and event description (narrative) to what you have developed as your attendee persona. You can also do a few personas if there are perhaps multiple tracks to your event that might benefit different roles. However, it's usually best to keep things simple and try to focus your efforts on one persona.
Having a compelling event USP or value proposition will help you stand out in a crowded market and take you a step closer to success. Great event USPs should speak to your defined audience, provide a relevant and unique benefit, and ideally be expressed in a narrative way.
Have you used event personas? Having difficulty with honing your message? Leave us a comment below and we'll be happy to help you out!