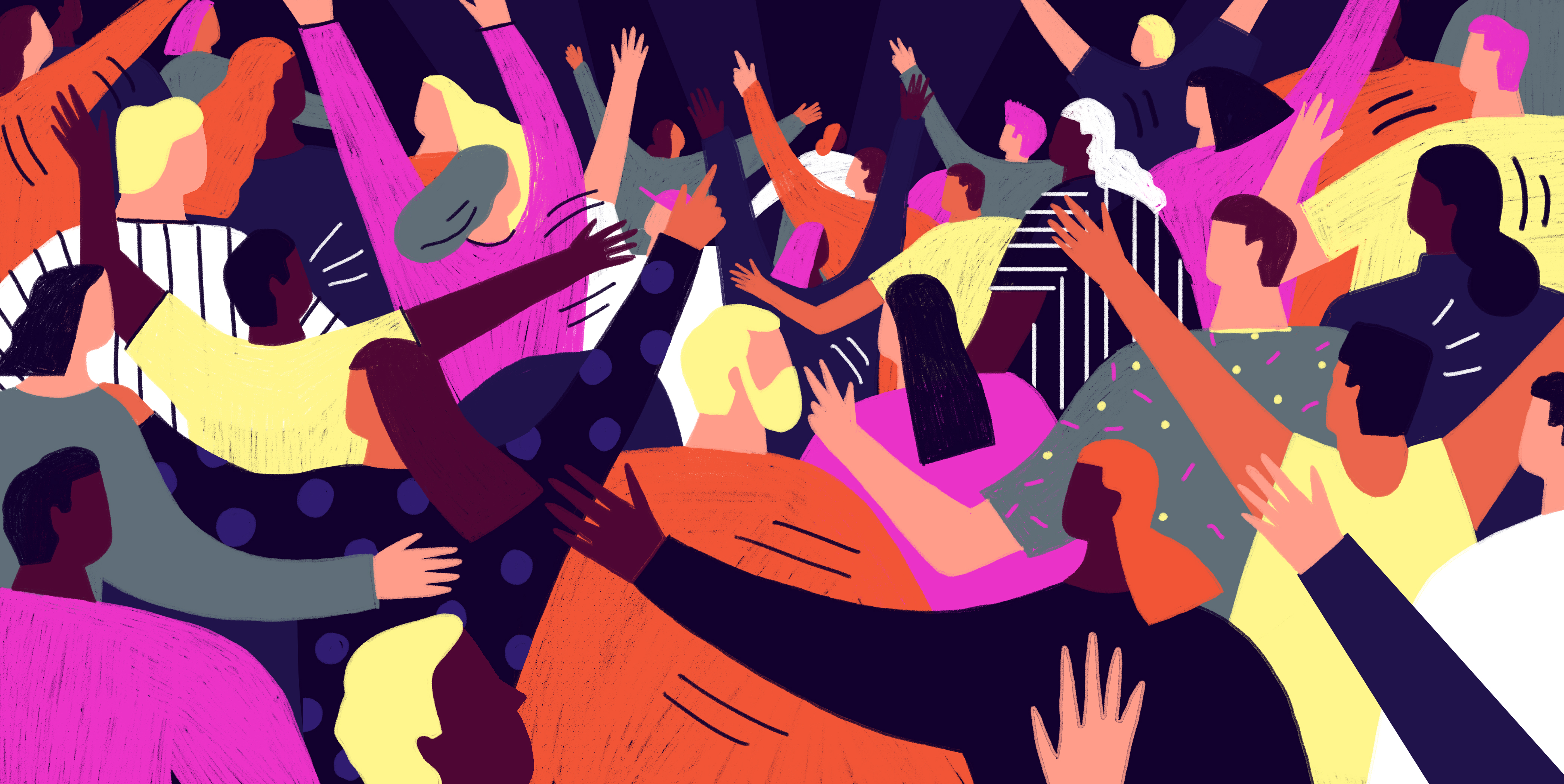 How to Support Your Local Music Scene
Why is it important to support local music? Supporting your local music scene helps the local economy and community. It brings business to local venues, restaurants and bars, and builds a strong and vibrant music scene. Uplifting musicians in your area not only encourages artists to follow their goals – it also supports music education and cultural sharing.
Things have been hard recently for local music venues and small-scale musicians, with lots of venues temporarily or even permanently closed thanks to COVID-19. As a creator, you can play a role in keeping your neighbourhood's music scene alive and flourishing in our post-COVID world. You might even book the next big star. Every famous musician was once a local indie artist with a big dream – and their success wouldn't be possible if it wasn't for the support of their community.
Here, we highlight events that incorporate local artists and give them a space to perform for their community. We also offer you inspiration on how to promote local music.
1. Host an open mic or jam session
These tend to draw in lots of attendees because participants usually bring friends. Ambitious performers get to showcase their passion, and businesses enjoy an extra boost in revenue – it's a win-win!
Event creator Wave Bowl run open mic sessions at the outdoor beer garden at a ten pin bowling alley in Port Macquarie. With discounted bowling, karaoke room hire, drinks and food, these events attract a family crowd.
At the Press Club in Brisbane, they hold some of the biggest RnB jam nights in Southeast Queensland. Their events showcase some of the best soul, hip hop, RnB, and gospel artists in an environment that suits all music lovers. Tickets are available at the door, but they use our platform to pre-sell tickets so patrons can be sure they will get in.
2. Wage a battle of the bands
A battle of the bands is a great way to engage your local community. The Brightside's Battle of the Bands is so big that after receiving an enormous number of applicants, 20 heats were held from November 2021 until May 2022. One band from each heat then heads to the semi-final gigs to battle it out before the massive grand final later in the year.
Wondallilly Shire Council also held a Battle of the Bands as part of their Youth Week 2022 Short Film Screening. A celebration of the highly talented young people in the Dilly, it was popular with people of all ages.
3. Support local bands by inviting them to open for touring acts.
Get to know local musicians and bands and have some names on-hand for when a more well-known touring act doesn't have an opener. This will give great exposure to the local band. Every budding performer's dream is to open for a big artist. You can make this dream a reality if you're a concert promoter.
One way you can find local talent is to get active on social media. For starters, you can join music-related Facebook groups and scope out musicians. Instagram's geotagging is another way to find local artists. Hashtags also help you narrow your search and connect with bands and performers in your area.
4. Host a themed festival and invite multiple performers
Depending on your area, it's possible you have a certain music scene that dominates, like jazz, punk, hip hop, etc. Highlight the best with a weekend festival that brings together lots of acts, or a regular Friday night event like event creator Oye Latino Melbourne does. Oye Latino hold Sky High Latin Fridays to bring an epic Latin American vibe to the end of the working week with live entertainment including dancers at a rooftop bar. If you provide a great atmosphere to enjoy themed music, food and drinks, your customers will dance the night away.
At the Macksville Showground in NSW, the Woodstock in the Valley Music and Art Fair is a tribute to 1969 Woodstock Festival in the USA and the music and culture of that time. A best-dressed competition encourages everyone to dress up and get their hippy vibes on. A family fun day, it is full of market stalls, great food, kiddies' entertainment, a busker competition and great music into the night.
5. Host a local music series
Even if your venue regularly hosts prominent musicians, there's always room on the calendar to spotlight local performers. For example, if your venue often hosts touring acts on the weekend, consider adding weeknight special events for local bands. Or early events such as the Day Party run by Melbourne music promotion company Lets Vibe. With their pub take-over RnB Day Party events, Lets Vibe host events with multiple bands playing several sets from 3 pm – 9 pm.
6. Add local music to other events
The music doesn't have to be the only draw — consider hiring local bands in place of a DJ or playing recorded music. This can add to the atmosphere of your event and be an extra attraction. People who want to see the band will come to your café and people who are at your café will enjoy the band.
7. Diversify – you don't have to be a music venue to host music events
Singing in the Park, held in a central park in Queanbeyan, was billed as a fun-filled participatory heritage event for the whole family. Event creator Dr Georgia Pike-Rowny, a Queanbeyan resident, researcher and singer, led the community sing-along of popular, fun and interesting songs from the 1920s and '30s. 'The Song of Queanbeyan' (written in 1938) was included in the program and the original sheet music was viewed after the event on a walk-through the Queanbeyan Historical Museum.
You could even hold a virtual music event, with no venue needed! That's what DJ and host Cynthia does with her regular online dance parties that she hosts, free on Zoom.
Keep the music flowing
How a small business can support local music can also include making sure that you're paying them well, having a tip jar, giving them free food and refreshments, and selling add-ons or merchandise for them. Doing a great job of publicising your events through our platform event pages will also be a win-win for you both.
All of these events are great examples of how you as an event organiser can support local musicians and bring people together. Hosting music events in your area doesn't just support your community, but also builds a stronger and more vibrant local economy.
If you're ready to amplify your local music scene, host your event with us.