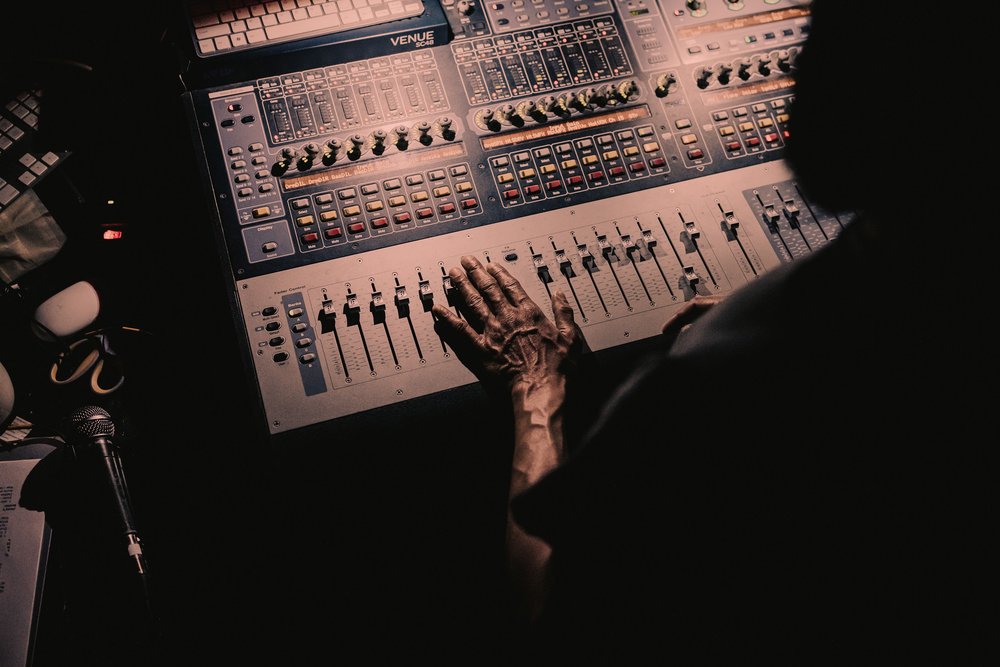 How to Successfully Organise a Music Performance at Your Next Event
Event creators want their audience to feel like a live music performance is a special, one-off show that is superbly rehearsed or refreshingly spontaneous. However, this can take weeks and months of preparation. With new online formats and socially distanced events still possible, there are many ways to create a memorable music performance for your next event that can take time restraints and tight budgets into account. Think everything from local house parties to live-stream events.
Set a budget that makes sense
Whether you're organising a virtual or in-person music performance for your event, setting a realistic budget should be at the top of your to-do list. Outline your overheads and be clear on expected costs – will you be paying performers a set fee or offering a percentage of sales? Do you need to hire additional equipment for live streaming the event? What's the best way that you can add value for attendees while creating another revenue stream (like getting t-shirts printed)? Keep in mind that you may be eligible for support aimed to help creative industries recover from financial loss from the pandemic, such as grants for music events and funding assistance for venues.
View potential venues
People are paying to attend your event and see the performers you've booked, but that doesn't mean they don't care about the venue. For online or hybrid events, you'll still need to find a venue that will enable a high-quality, authentic music performance for live streaming. Capacity, accessibility, facilities, and location are key considerations to ensuring your venue is a good fit for your event.
Ultimately, finding the perfect venue comes down to what your event needs and what your community of music fans want. Wherever possible, check out a number of places with the kind of atmosphere you want to create in mind. This is equally as important for virtual events. After all, you want to recreate the real-life experience for virtual attendees. It's also vital to consider how an in-person venue will work if social distancing measures are in place – whether this means separated pods for seating or clearly-marked areas for standing.
Book your artist or band
The next step to master is how to book an artist or artists best suited to your event. If your event features multiple performers, make sure their genres complement each other – you want the lineup to make sense to people. For in-person events, your artists can help you decide on the right venue. For example, will your event draw enough crowds to fill the capacity? Will the band have the space they need on stage? Will the audience appreciate seats or would they prefer to stand? 
With online music events, there isn't a limit to the size of your audience, but there are still other things to consider. For example, if some of the performers live near each other they could potentially share a location for streaming their performances, making logistics that little bit easier.
Hire an experienced team
When you're organising a music performance, it's important to have the right team working with you behind the scenes. Hire individuals who have experience in event management for music events and, if your event is virtual, look for people with the know-how to run successful online events. If you already have a great team, train them up!
No matter who you hire, from marketing and sales to logistics and security, it's important to build a team that works well together. You'll also want to know that you can trust your team to remain calm under pressure if anything goes wrong. Post detailed role descriptions on job search sites that clearly set out what it is you're looking for to attract the right people. Put the word out on relevant forums, too, and speak to any contacts you may have in the music industry – or reach people in the field in your area on LinkedIn – as they might be able to put you in touch with the perfect professional.
Get the right equipment
Making sure your event sounds great means asking the right questions when you book both the venue and artists. For example, what equipment do bands and singers require and how much power do they need? Communication is vital when working with sound engineers and a tech team. Don't wait for everyone to arrive before establishing people's responsibilities and scheduling time for setting up and sound checks – especially if you're hosting multiple performers. Instead, create a call sheet and event rundown before the day and share it with everyone who's involved.
For virtual events, audiovisual equipment is just as important as sound equipment. Use HD cameras, audio mixers, and clip-on microphones to ensure the recording is high quality. It's also a good idea to hold planning meetings to ensure everyone knows what their role is and avoid preventable glitches.
Plan the logistics
Discussing logistics with the venue and performers will help you draw up a timeline or running order for the event, which includes when people (from musicians to staff and security) need to arrive or prepare for their role in your music performance event. For in-person events, set a curfew and be aware of when the venue's licence ends in the evening.
Ticketing is much easier when you use a platform where you can create multiple ticket categories and set the maximum capacity so you don't have to worry about overselling. Nicholas Jones, Director of Cult Leader and operator of Melbourne venues Cherry Bar and Yah Yah's, wanted a complete solution for ticketing, event marketing, boosting sales, and attracting promoters. By moving their venue ticketing to Eventbrite, Cult Leader was able to streamline operations and gain actionable insights by accessing data in one place. Jones explains, "Eventbrite not only makes life easier for staff, it also gives us valuable insights that help us run our business".
Put safety measures in place
It's vital to ensure you feel confident that everyone involved in the event will be well looked after –performers, attendees, and employees alike. If social distancing measures are necessary and you've consulted your local guidelines, our COVID-19 Safety Playbook can help you further identify specific risks and decide when and how to host your event. 
You'll also need to liaise with on-site staff and security to handle on-the-day ticket sales and check people in. Eventbrite's timed entry feature can stagger attendees, with contactless ticketing helping to cut contact between guests and staff. A tactic used by the Wollondilly Shire Council is to meet the requirements for COVID-safe approval by having ticketed live music, complemented by no-ticket access to food vans and kids jumping castle.
When it comes to virtual events, safety takes a very different form. To help protect your event from "Zoombombing" by unwanted guests, consider password-protecting live streams and implementing a strict code of conduct.
Promote your event
Now you've mastered how to plan a music performance for your next event, you'll want potential attendees to hear about it and book tickets. Since a lot of promotion already happens online, marketing a live-stream event isn't that different to promoting a live show. You can connect your Eventbrite account to Facebook, use targeted social ads with live gig photos, or integrate with Spotify so that fans can easily find your event. Unlicensed music events will attract younger music lovers, so consider advertising this format in a live music gig guide to help you extend your reach and connect with music fans of all ages.
Get ready to rock
Music fans can be a tough crowd to please, but these tips will ensure you don't overlook any part of the planning process. When it comes to the big day, have fun with your attendees and make them feel valued – their word of mouth could pave the way for successful future events.
Still not sure where to start? Learn how to run the whole show from one place and deliver a seamless, unforgettable music performance to your event attendees.