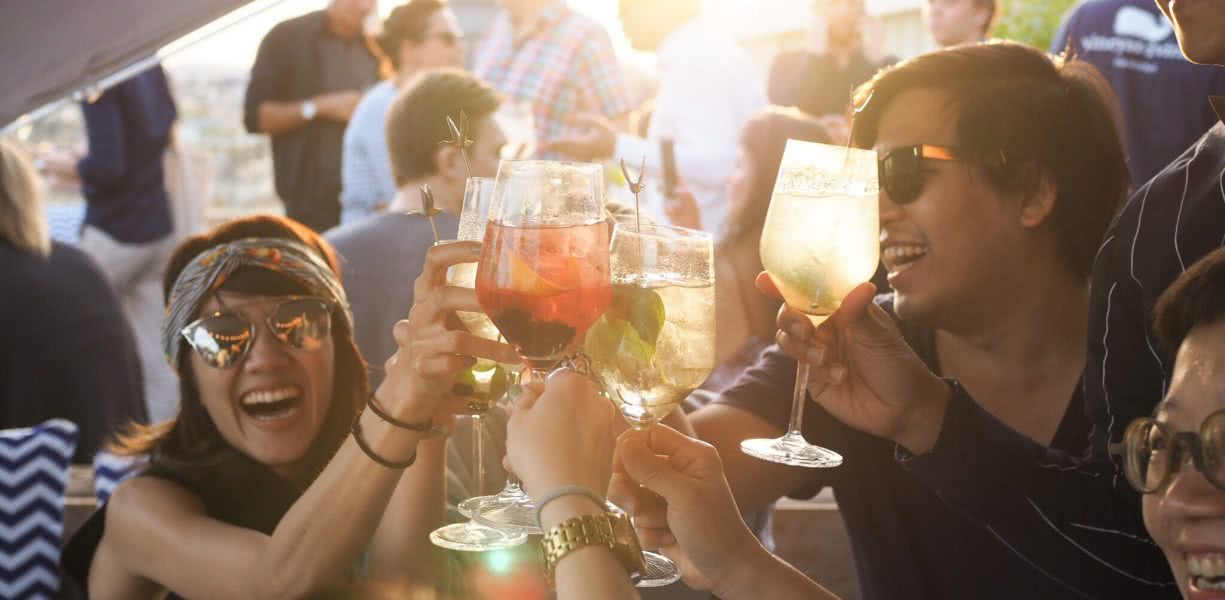 How to Put On a Successful Pop-Up Event
Pop-up events and experiences are a great way to explore trends, promote or introduce a brand, highlight a superstar guest, or even trial an event format before committing long term. From dining experiences to shops and even mini events, pop-ups come in all shapes and sizes — but what makes them successful? We've compiled a starter guide for putting on a pop-up without a hitch.
Tips for planning a pop-up event
Before we get to promoting and creating buzz, a good event starts with solid organisation. Start by putting together your goals for the event, a timeline, working out what needs to be done, when it needs to be done by, and who needs to do it.
Set a budget
Pop-up events are exciting by nature, so it's easy to get carried away with plans for catering and venue hire. While ideas are limitless, your budget most likely isn't. Setting a budget will help keep you on track — and can even make the planning process easier. Plus, it will help you decide how much to charge for entry, food, drinks, and merchandise.
Organise your payment process
If your pop-up event includes sales, it's wise to have a payment process in place. Going cash-only will limit the amount you're able to sell, as guests can only carry so much. Mobile card payments can boost profits and enhance the attendee experience by cutting down purchasing time and eliminating long queues for ATMs.
If you're running a pop-up dining event, ticketing the event will help you secure places and get funds locked in upfront. This avoids chasing down tables for payments at the end of the night, and you can still open the bar for extra purchases.
Get your permits and insurance in order
Before announcing anything, make sure you're on the right side of the law. Legal requirements will vary depending on the state and type of event you're hosting, so do your due diligence before getting started. Example permits include liquor licenses, food handling, even planning approval if you're utilising a space for an event that strays from the venue's intended purpose. While you're at it, look into what your insurance needs are such as public liability or business insurance.
Double-check your space
As well as checking licences, you should also comb through what your rental cost covers if you're hiring a space. Everything should be plain to see in your venue contract, so if it seems like something's missing, query it. For example, don't assume you'll have access to your venue's sound system or wifi, they might require you to bring your own.
How to build hype and buzz for your pop-up event
Promoting a pop-up should be done like any event. Whether it's a pop-up shop, restaurant, or performance, you need to spread the word and build excitement. As most pop-ups are short lived and not always repeated, here are four quick ways to promote a pop-up event.
Create a dedicated event page
Whether you intend to charge for your event or make it free, you can better manage your pop-up by using a ticketing and registration platform. Create an event page with all the details about your event and some exciting copy about why people should want to come along.
If you're using Eventbrite, you'll also have the benefit of a mobile-optimised, SEO-friendly ticketing page that will get found by people searching for things to do.
Promote and sell tickets on social media
Once you're set up with a ticketing page, you can start promoting it on your website and social media channels. For pop-up events that are short lived and may not require a longer term branding strategy, advertising on Facebook and Instagram is an incredibly fast and effective way to find an audience and get noticed.
If you ticket with Eventbrite, you can also embed 'buy now' ticketing buttons on popular sites such as Facebook and Instagram to get interested fans to sign up there and then, without being redirected to another site. With native ticketing on Facebook, event creators see 20% more paid ticket sales and 2x more registrations for free tickets.
Pro Tip: Ads Manager for Facebook and Instagram is a powerful platform, but setting up target audiences and continually testing or optimising campaigns can be a time consuming task for promoting a pop-up event. To maximise the efficiency and effectiveness of your Facebook and Instagram advertising, activate the Paid Social Ads feature from your Eventbrite dashboard.
Write a press release
With social media at everyone's fingertips, it can be tempting to rely on your own channels to spread the word. But the right media partnership can help project your event to a whole new audience. Smaller or once-off pop-up events may struggle to get coverage in traditional mainstream media, so look to sources like city guides (Broadsheet, Time Out, Urban List), community newsletters, blogs, podcasts, and local council or tourism sites that promote happenings in your area.
Use imagery and video to build anticipation
When you're selling an experience, images and video can capture the vibe of your event and get potential attendees to picture themselves there (and fear missing out if they're not). If you're running a new pop-up event or an experience that has never been run before, you don't need to resort to stock images alone. There are still ways to entice people with fun imagery and videos on social media, especially on channels like Instagram Stories. Think teaser content, behind the scenes previews of your main attraction or exclusive merchandise, announcement from a guest appearing at your event, or vox-pop interviews from vendors.
Get started
Whether you're hosting a pop-up for 20 people or 2000, Eventbrite has the tools to help you get started, get noticed, and sell out. Create a pop-up event on Eventbrite today.