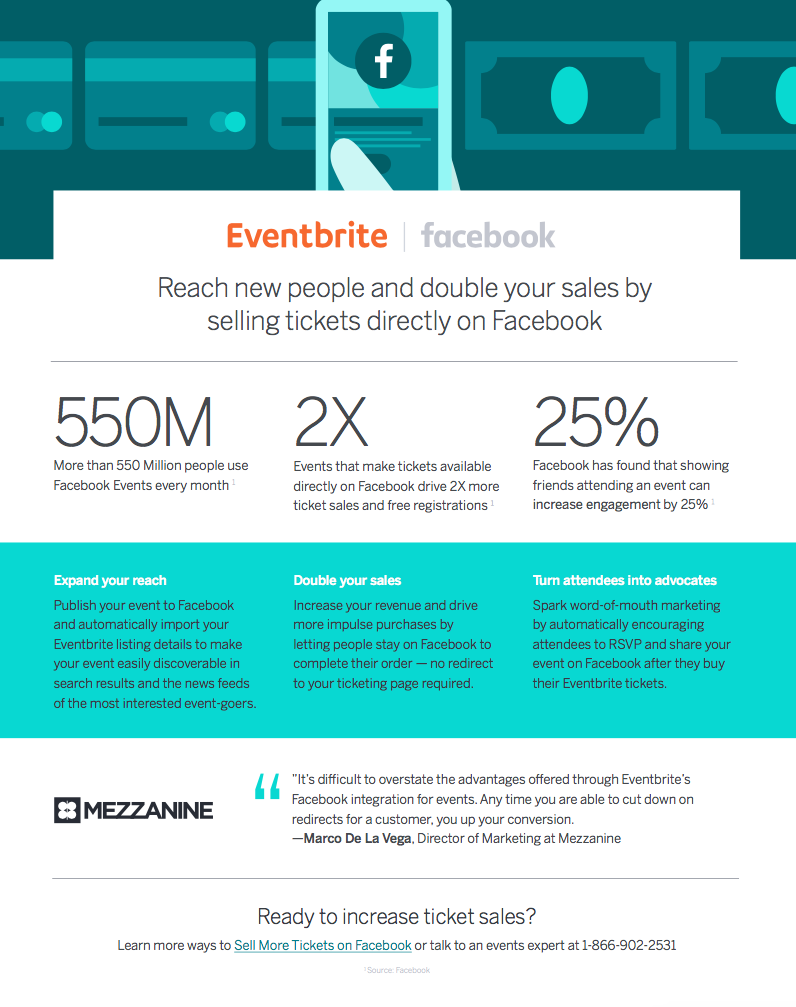 Reach New People and Double Your Sales on Facebook
Marketing your event on Facebook is one of the most effective ways to get the word out and drive ticket sales. In fact, Eventbrite organisers sell 10-20% of their tickets on average through social media, primarily driven through Facebook. No surprises there, since 550M people use Facebook Events every month — that's nearly half of all Facebook users.
That's why Eventbrite and Facebook partnered to launch Facebook's new checkout, which allows buyers to purchase tickets to your event — without ever leaving your Facebook Event page.
Find out how you can use Eventbrite's partnership with Facebook to:
Expand your reach by making your event easily discoverable on Facebook
Drive 2x more sales and free registrations
Turn attendees into advocates