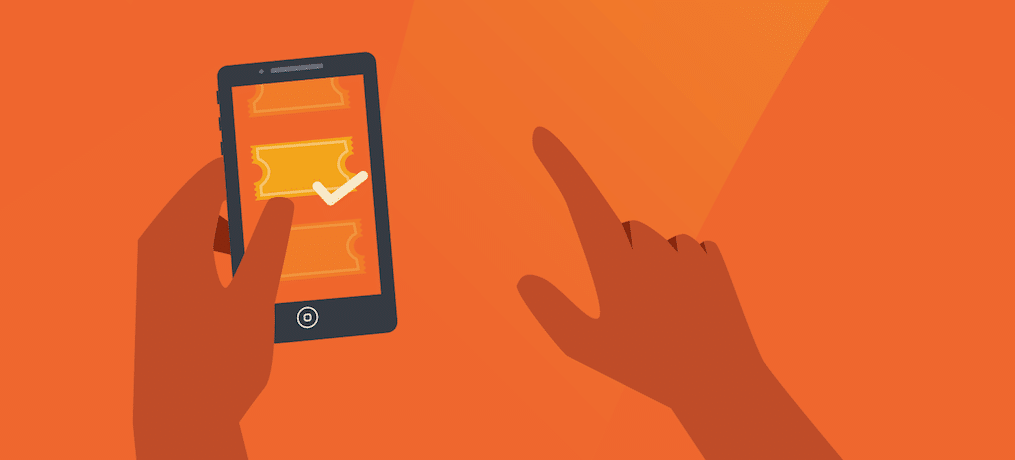 Avoid Social Extinction With These 4 Social Media Marketing Tools
As social networking feeds become more cluttered, basic social media marketing strategies aren't enough to capture event-goers attention.
And if your followers don't engage with your content, social algorithms will bury your posts — drastically harming your reach.
Many event marketers have adopted advanced techniques like raffles, direct messages, and purchases embedded in Facebook to attract and engage attendees. These advanced tactics build engagement with your event and drive ticket sales.
But without technology to manage your efforts, these tactics can become unwieldy — meaning you risk frustrated participants, offended followers, and long-lasting damage to your brand.
But you can minimise workload and risk — while driving sales — by using social media marketing tools that manage these promotions for you.
Social media marketing tool #1: Rafflecopter for giveaways
Popular event giveaways include free tickets or a free VIP upgrade to current attendees. There are many giveaway platforms for social media, but Rafflecopter stands apart with its ability to incentivise actions beyond entering your giveaway.
For instance, you can reward users for following your accounts across social platforms or signing up for your email list. You could encourage tweeting about your ticket giveaway, or referring friends to enter the contest. This is a smart way to incentivise fans to spread the word about your event.
Social media marketing tool #2: SocialOomph for direct messages
When you land new followers on Twitter, engage them right off the bat by sending a direct message (DM). That message might be a simple "Thanks for following, hope to see you at the event!" or offer some sort of takeaway: "There are still tickets left for our event! Get a discount here."
This type of marketing must be wielded wisely, and should offer the recipient some value (a promo code, perhaps) so it doesn't come across as spammy.
Thanks to Twitter eliminating the 140-character limit in their DMs, you have plenty of space to be witty and real. (You should also be cautious when setting up these automated campaigns since they are triggered based on keywords. That means there is some risk of accidentally engaging with content that doesn't make sense for your brand.)
Of course, sending DMs to every new follower manually would be a time-consuming nightmare. SocialOomph will do it for you with an extremely simple interface. SocialOomph lets you schedule messages and approve which new followers you send your DM to.
Social media marketing tool #3: Facebook Events for on-platform sales
You're probably already using Facebook Events to promote your event. But did you know that you can enable ticket sales on the platform itself.

It's important to offer Facebook users the most seamless purchase experience possible. They may abandon their order if the process is too tedious — or if they're redirected to your ticketing page and get distracted. This is especially true for people buying from mobile devices.
If you use Eventbrite, you can allow buyers to purchase tickets to your event — without ever leaving your Facebook Event page.
This new checkout reduces buyer drop-off and can drive more impulse purchases. In fact, Eventbrite organisers who make tickets available directly on Facebook drive two times more sales and free registrations on average than those who redirect to their ticketing page. Learn more about how to sell tickets directly on Facebook in this blog post.
Social media marketing tool #4: Boostable for advertising
Creating and managing campaigns across social networks can be time consuming and ineffective. And if your team isn't constantly testing different ads, you could be wasting money on ads that don't drive sales.
Boostable manages your Facebook and Instagram advertising campaigns for you. That includes ad creation, budget, targeting (including retargeting options), and optimisation. This way, you can offload the work of managing each social campaign individually, without risking your ROI.
(Event organisers have seen 10x ROI on ad campaigns managed through Boostable.)
To get started, all you need to know is what you want to advertise (your event) and how much you want to spend. From there, Boostable creates ads for you and optimises your campaigns based on which ads are performing best. If you use Eventbrite, you can even manage your Boostable campaigns through your Eventbrite dashboard.
Want to discover how social media can take your ticket sales to the next level? Download our free guide, The Best Social Media Tools for Event Marketers.