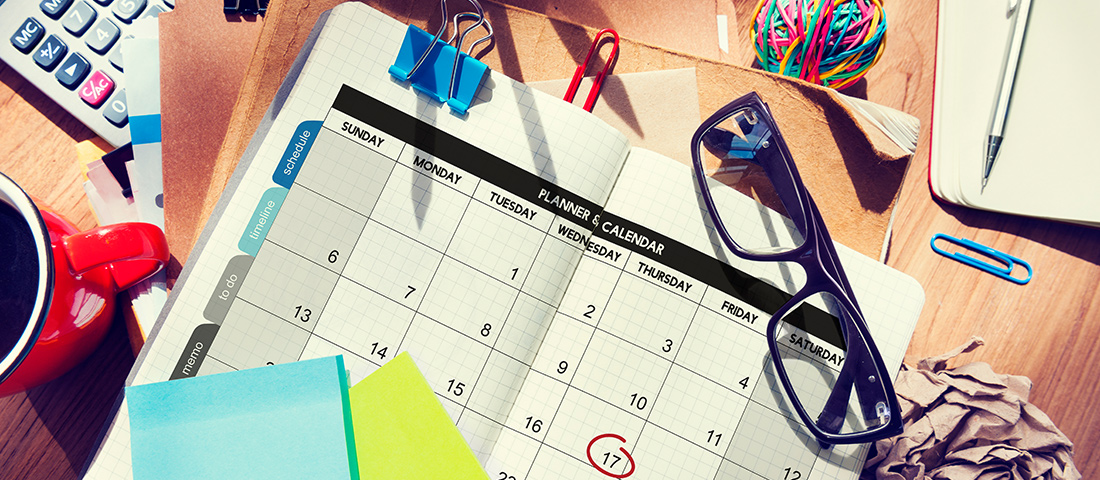 Your Event's Complete Social Media Advertising Calendar
To catch attention in an event-goer's feed, your social media posts need to be compelling — and frequent. But that doesn't mean you need to post every hour on every platform.
Whether you're using paid or organic social media posts, use this calendar to promote your event most successfully. Created by the experts at ToneDen, an automated social marketing platform for events, the campaigns and copy below will help you sell out.
Social Media Advertising Calendar for Events: Announcement Phase
While spreading awareness of your event is a noble cause, ultimately, you don't just want people to know about it. You want them to buy tickets to it. People may see your ad now and think "That looks fun!" but forget to circle back when tickets go on sale. During the awareness stage of your ad arc, your goal is to link interested viewers to eventual ticket sales.
Run this campaign
Load your event to Facebook through Eventbrite's Add to Facebook integration, and run an Event RSVP campaign. The bonus here is that any time a fan RSVPs "yes" to your event, that RSVP is shared with their networks, widening your reach.
Use this copy
Not sure what to write to snag the interest of your attendees? Try one of these copy templates.
You heard it here first: Set your calendars for [date] to get your tickets to [event name].

Ready to [dance your heart out/tap into your inner artist/learn everything you need to know]? Tickets on sale next week!

Dance and dine with us this [month or season of event]! Tickets to [name of event] on sale soon.
Social Media Advertising Calendar for Events: Ticket O
n-sale Phase
If you've done a good job with your early stage event promotion, you'll see a surge in sales when tickets become available. But this is no time to relax. For less hustling later on, convince people to buy tickets now.
Run this campaign
"The most important thing to do during the ticket on-sale period is run conversion campaigns," say Ali Shakeri, CRO & Co-founder at ToneDen. Using Facebook's "conversion tracking" feature, you can track how many actual purchases came from which ad.
Use this copy
Registration is now open for [name of event]! Register today for the [hottest, smartest, funnest] event of the season.

Get ready to [action statement that pertains to your event: dance your face off, learn from the smartest people in the business, eat all the best things…] The [xx]th annual [name of event] is back. Come visit [location] — buy your tickets now!

Join [describe types of performers, speakers, or experts] and enjoy [highlight something else attendees can do at your event] at [name of event]! Tickets on sale now.
Social Media Advertising Calendar for Events: 
Maintenance 
Phase
Once your ticket on-sale frenzy has died down, and before the pressure of closeout begins, even those highly interested in attending your event don't have a lot of incentive to act fast… unless you give them a compelling reason to do so.
Run this campaign
To plant your event firmly back in the minds of the interested, ad strategy has to be innovative. Instant incentive to buy might include a short-lived promo deal or a social contest offering discounted tickets, VIP upgrades, free parking passes, and other perks. You may not sell a lot of tickets during this stage, but the money you spend will accrue interest when you get to the closeout period. Plus, you can later retarget those who interacted with your ads during this stage.
Use this copy
We've extended our pre-sale! You've got 48 hours to take advantage of early bird tickets to [name of event].

Prices go up at midnight. Grab your early bird tickets to [name of event] before it's too late!

Only 50 early bird tickets left! Grab yours before the price goes up.
Social Media Advertising Calendar for Events:
Week of the Event
It's a week before the event, and you need to get those on-the-fence event-goers to commit — now.
Run this campaign
Ticket sales ramp back up at this point, for a very good reason: there's a hard deadline. So now is the perfect time to double down on your conversion campaigns. All the work you've done to drum up interest in your event comes into play here. The key takeaway: your social media ads should target those who've already expressed at least some level of interest in your event.
Use this copy
Your options for this weekend: 1) Grab one of the last tickets to [Event name], or 2) Sit at home with FOMO. The choice is yours 🤷‍♀️

The countdown is on: [xx] days left until [name of event]. Do you have your tickets?

Surprise guest alert: Grab your tickets now and find out what [celebrity chef/performer/speaker] will be making an appearance
Master your event social media advertising calendar
To upgrade your social marketing and watch your tickets fly out the door, check out 51 Social Media Ad Copy Templates to Sell Out Your Event.