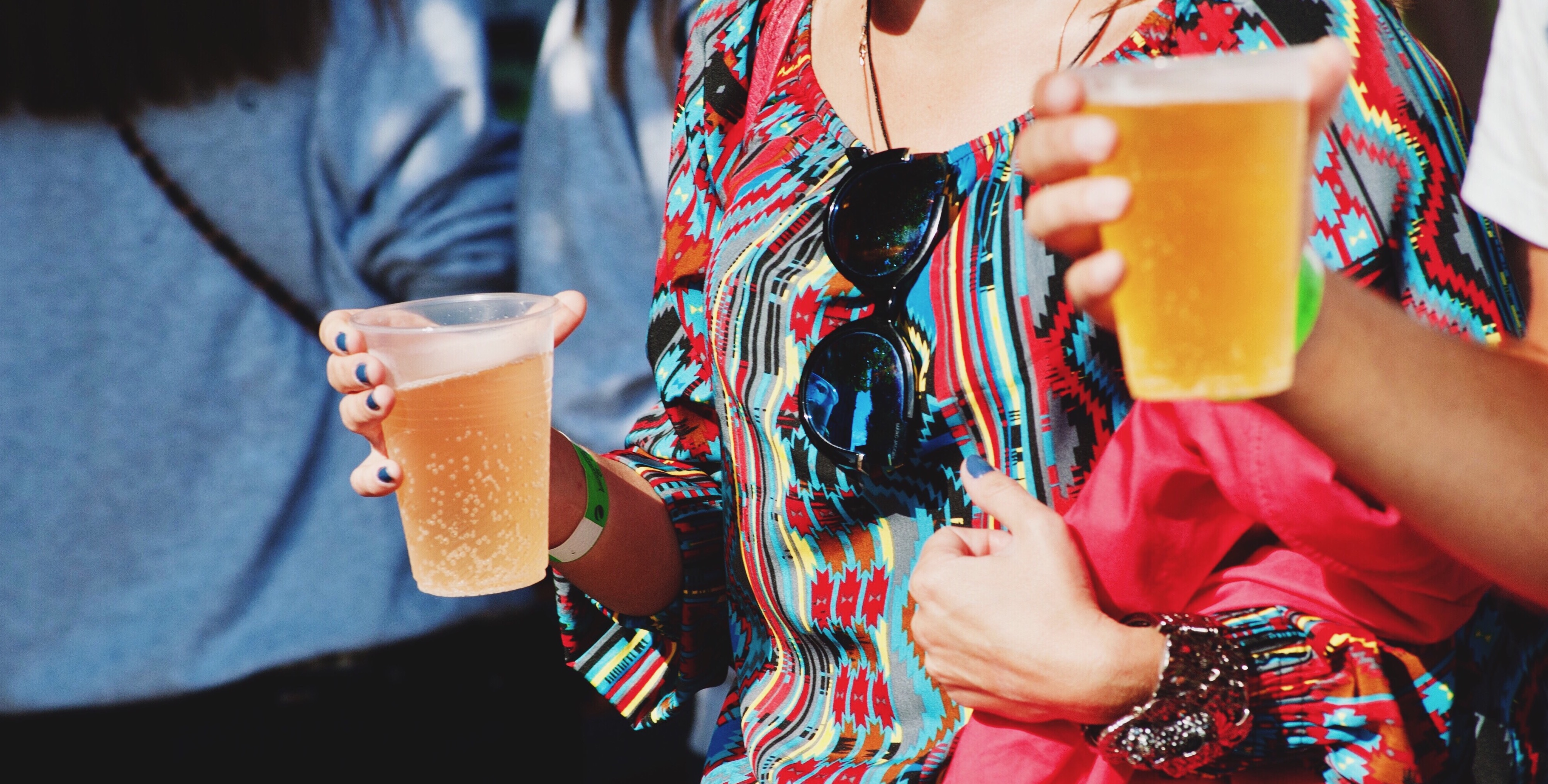 4 Ways Technology Can Prove ROI to Sponsors at Your Music Event
To build long-lasting and profitable relationships with sponsors, you and your event team need to continuously nurture your event partnerships and help their activations to go smoothly.
Proving you've delivered on your promises to sponsors with hard data is a must if you want them to renew for next year's event.
Free Download: The 2018 Guide to Event Sponsorship
Ideally, you should create a plan ahead of time for proving ROI to sponsors, allowing your team to collect and manage data before, during, and after the event. Here are 4 ways technology can help put this plan into place.
1. Ask attendees questions at checkout
If you use Eventbrite for your music event ticketing, you can include customised questions at checkout that can benefit your event and provide valuable data to sponsors.
For example, you could use a customised question to go beyond demographic data when helping to define who your attendees are — even learning what they want from your event. Got a spirits sponsor on board? Ask attendees what they like to drink most. This not only provides unique information to your sponsor, but they could even use the most popular drinks to plan their cocktail menu for the event.
2. Include sponsors in your event app
When brands sponsor your concert or festival, they're looking for a return on their investment. Event apps can help deliver that, by providing more accurate analytics and results on the engagement received at the event.
When planning your event app functionality, consider how the app could provide better results for your major sponsors. For example, if you have an alcohol brand running a cocktail lounge, could attendees skip the queues to book a spot ahead of time, or use the app to redeem a free/discounted drink on check-in? This would help your sponsor plan staffing, minimise wait times for guests, and allow your team to create reports on how many attendees booked and attended the experience, delivering useful insights and ROI data.
3. Integrate RFID into activations
While RFID (radio frequency identification) technology is commonly used to reduce pain-points for music events such as entry or cashless payments, it can also be used to help deliver detailed data to sponsors.

When attendees are equipped with RFID wristbands or badges, sponsors can gather important information with a quick tap when incorporated into their activations. RFID makes it easier and faster to collect more robust attendee data than traditional data collection techniques. For example, sponsors could ask guests to tap their wristband on entry to their activation, or use it for competition entries instead of relying on entering data manually.
If your sponsors use RFID, you will also have visibility on which attendees are interacting with which activations. This gives you insight into the brand affinity of your attendee-base, which you can use to attract more sponsors in the future.
4. Survey attendees and sponsors
One of the best ways to measure the success of a sponsorship is by simply asking attendees for their opinion. With surveys, you can ask questions such as: What brands did you see at the event? Which brands enhanced your event experience? Are you more likely to buy from those brands in the future?
Online survey tools such as SurveyMonkey make it easy to conduct surveys and tally results, and just as easy to share those results with your sponsors. If you use Eventbrite, you can integrate your surveys with your ticketing or registration data to make it even easier. It's essential to make your surveys short and to the point in order to get the most responses.
Surveys are a useful way to gather feedback data for sponsors, but they're also a way to gather feedback from sponsors. Was their experience fulfilling and worthwhile? Do they have any requests or constructive pointers for next year? Will they come back? You can use this information to improve your sponsorship program and attract new sponsors in the future.
After your event
Once your event is finished there are plenty of things on your to-do list, but reaching out to your sponsors should be high on your list of post-event priorities. Plan on getting them a fulfilment report within a few weeks of your event. For each brand, break down their key performance indicators (KPI) and how you delivered on them.
Want more expert advice for renewing your event sponsors? Check out
The 2018 Guide to Event Sponsorship
to discover what sponsors really want from your event.